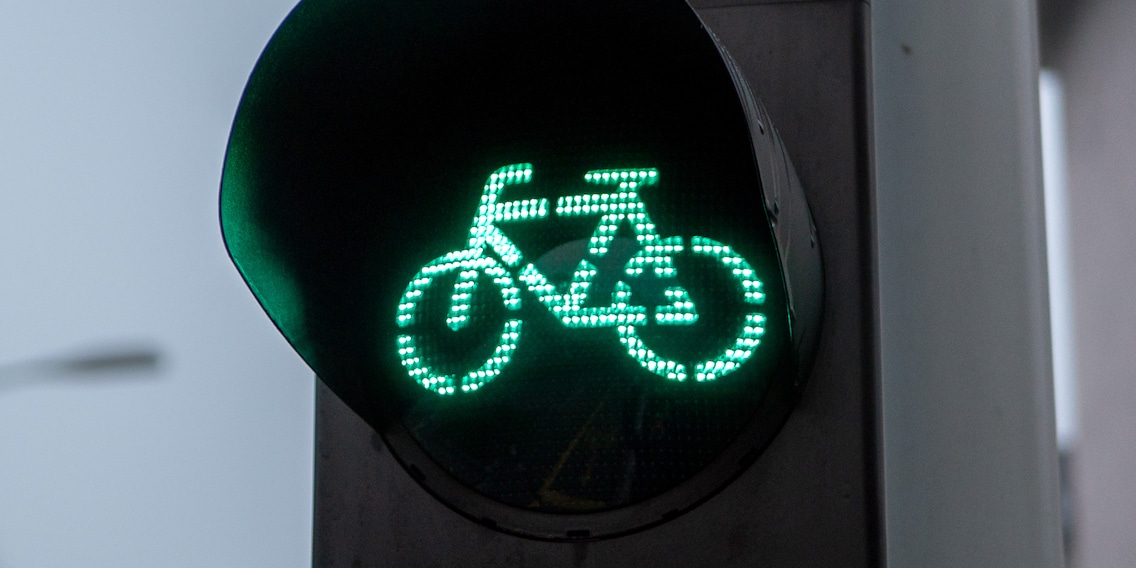 New cycling rules for 2021

The new year brings not a revolution but some changes nonetheless. An arrow means a clear run, footpaths will become more crowded and signs are pointing to right of way.
Traffic planning is a tricky business. Space is limited. The struggle for territory between cars, bikes and pedestrians always leaves one of the parties frustrated. And the respective lobbies banging their drums for their clients. At the same time, all groups want to get from A to B quickly and safely. While some countries have given bicycles a high priority and introduced innovative projects (in German), little old Switzerland will have to make do with minor changes for the time being. The new year is heralding a handful of new rules.
Turning right on red
Turning right at a red light after quickly checking the situation is a rule many cyclists have been illegally following for decades. Now, a right turn on red is permitted in some places and pointed out by a sign. If you see the sign below next to traffic lights, it means you must give way and respect pedestrians, otherwise you are free to go.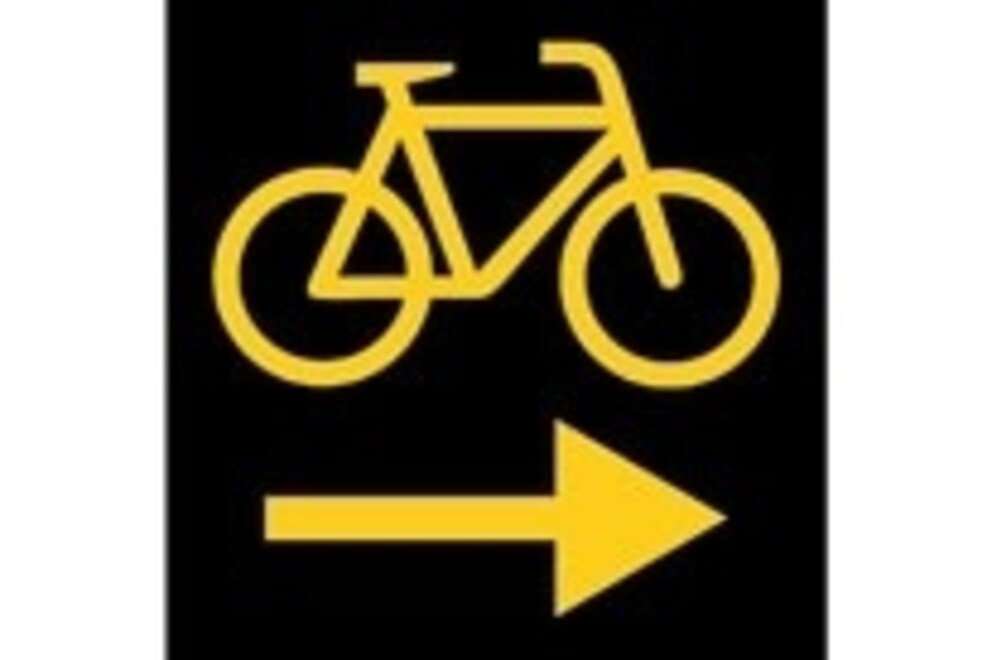 Following a successful pilot trial in Basel, the traffic sign will be seen throughout the country in the near future. While the Swiss Council for Accident Prevention BFU was sceptical about this measure (in German), the Swiss Bicycle Advocacy Association Pro Velo Switzerland and its president Matthias Aebischer welcome it (in German): «Firstly, this reduces the risk of being wedged in by a vehicle that's turning right. Secondly, it makes cycling more fluid and also more attractive.»
Turning right at a red light
What do you think of this new rule?
The competition has ended.
For crossings to receive this bike-friendly traffic sing, they must meet certain criteria. In this technical documentation (in German), the BFU states among other things: «To prevent slalom cycling between stationary vehicles in the access road, the road must have a bike lane that is at least 1.5 m wide.» Further criteria include enough space for bikes to stop, no visual obstructions and a reasonable inclination.
Children on the footpath
Children in traffic are a touchy subject. On the one hand, they need to learn how to ride a bike safely. On the other hand, there are many busy roads with lacking infrastructure that parents prefer to avoid when they're out and about with their offspring.
In theory, children under the age of six are allowed to ride their bicycles on main roads if accompanied by a person aged 16 or older. In practice, only very few people will actually want to do that. Since 1 January 2021, children up to the age of twelve are allowed to use their bikes on footpaths provided that there's neither a bike path nor bike lane.
It's a measure that probably won't make anybody entirely happy. Although Pro Velo welcomes it, the association also refers to it as an «emergency measure». The association Pedestrian Mobility Switzerland «is concerned about the safety and the additional risk of collision for all parties involved». And the Swiss Federal Council states that it's «aware of the fact that this measure may bother pedestrians». However, it adds that it also helps prevent accidents involving children and cars and therefore serves road safety.
Kids cycling on the footpath
What do you think of this new rule?
The competition has ended.
Bike roads
After various pilot trials (in German), it appears that there's nothing to be said against bike roads. They're broadly accepted and hardly limit other road users. In future, cyclists on bike roads in 30 zones will no longer have to yield to oncoming traffic from the right. To date, bike roads have been identifiable as such through pictograms. And, following all the positive experiences, it doesn't look like this is about to change any time soon. In any case, the legislators are not planning on creating a designated signal for the lanes.
Introduction of bike roads
What do you think of this measure?
The competition has ended.
So things are happening in baby steps at least. Sure, there's always more that could be done. What do you think? Which rule should be introduced or how should the infrastructure be changed? Maybe you're happy with these new measures?
---



Sports scientist, high-performance dad and remote worker in the service of Her Majesty the Turtle.
---
---
These articles might also interest you
Skeleton Loader

Skeleton Loader

Skeleton Loader

Skeleton Loader

Skeleton Loader

Skeleton Loader