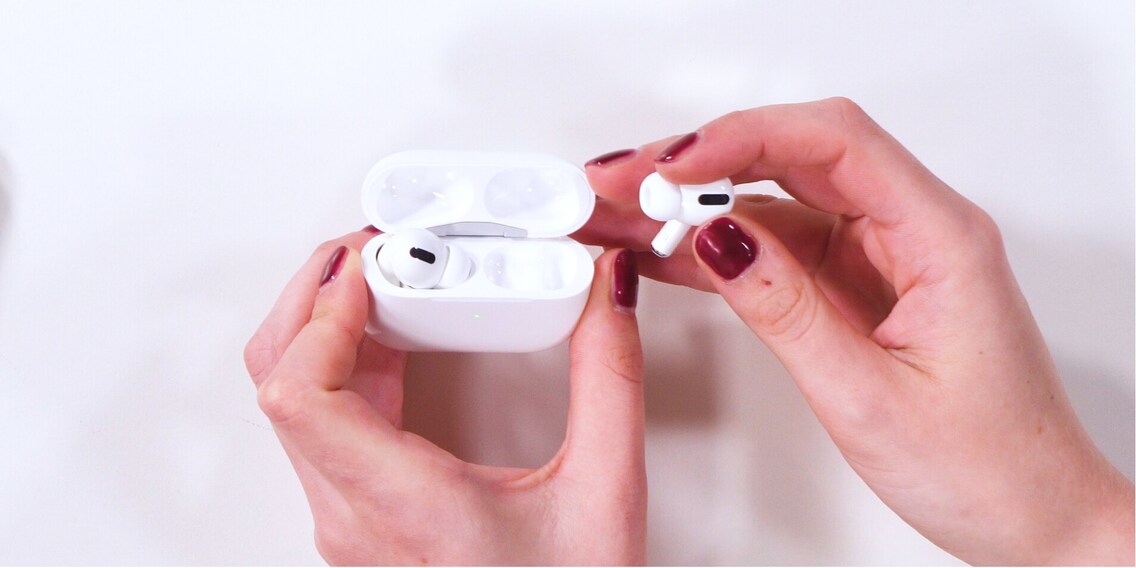 This article was translated automatically.
More than 100 million true wireless headphones sold worldwide for the first time - Apple tops them all
Estimates from market analysis firm Canalys show that sales of true-wireless headphones rose for the first time to 103.8 million in the fourth quarter of 2021. Apple has sold the most.
Everyone wants true-wireless headphones: according to the latest estimates from Canalys - a leading tech market analysis firm - global sales of true-wireless headphones rose 21 percent to 103.8 million in the fourth quarter of 2021. This means that the 100 million mark has been exceeded in this area for the first time. According to the market analysis, Apple in particular is said to have ensured such large growth with the third generation of AirPods.
For the market analysis, Canalys differentiates the smart personal audio segment examined into the three areas of TWS, wireless earphones and wireless headphones. The abbreviation TWS stands for True Wireless Stereo Headphones, while Wireless Earphones stands for wireless headphones. This refers to those headphones that are connected via Bluetooth, but are still connected to each other with a cable. Finally, Wireless Headphones means wireless over-ear headphones.
Apple ahead of Samsung and Xiaomi
A look at the breakdown of the true wireless market by brand shows: Apple is and remains in first place. In the fourth quarter of 2021, Apple sold 40.4 million AirPods. In second place comes Samsung with with 7.8 million and Xiaomi sells even less with 6.9 million. BoAt, an Indian brand, makes a remarkable leap in this regard: from 1.3 to 3.7 million - a control of 195 percent.
The remaining brands account for 40.2 percent. These probably include Sony, Jabra, Bose and other audio manufacturers. Canalys does not break this down further, however.
Overall headphone market also dominated by Apple
A look at the overall headphone market over the year 2021 shows a similar picture. Apple leads ahead of Samsung, followed by Xiaomi and BoAt. The share of other brands is larger - it amounts to 55 percent.
Again, the share of other manufacturers is not broken down. There will probably be Sony, Jabra, Bose Skullcandy and Co. behind them again. Here, the competition of the global audio manufacturers seems to be better represented than in the true-wireless headphones, which are mainly in the hands of smartphone manufacturers.
You can find Canalys' full analysis here.
---


Testing devices and gadgets is my thing. Some experiments lead to interesting insights, others to demolished phones. I'm hooked on series and can't imagine life without Netflix. In summer, you'll find me soaking up the sun by the lake or at a music festival.
---
---
These articles might also interest you
Skeleton Loader

Skeleton Loader

Skeleton Loader

Skeleton Loader

Skeleton Loader

Skeleton Loader