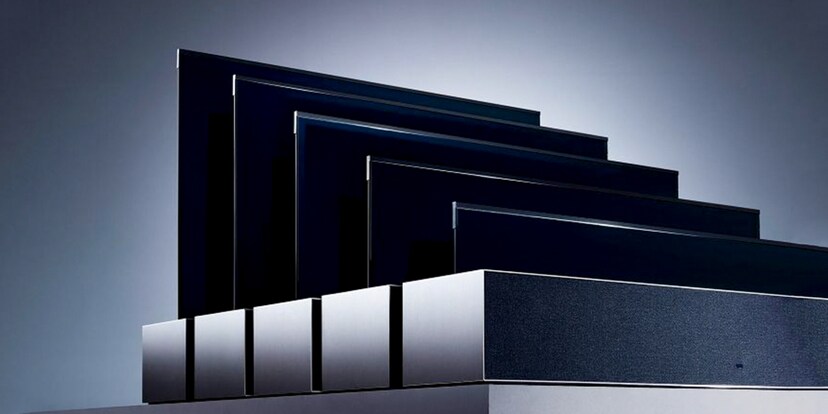 LG's rollable OLED TV is finally on the market – in South Korea, that is
LG is launching the first rollable OLED television. At last. Two years after being revealed. Still, it's expensive and only available in South Korea for now.
Dreams really do come true: LG's OLED Roll TV is hitting store shelves. Even if only in South Korea. At least for now. We don't know when the rollable OLED will become available outside of LG's home market.
Good news is, you probably couldn't afford one anyway. Neither could I. This flexible fellow will run you 100 million South Korean Won. That's around 79,900 Swiss francs. Or 74,570 Euros. Or 12,292 Big Macs according to the Big Mac Index.
So if you're hungry, go for the burger. Maybe even a Medium menu. How about a coke without ice? And no pickles. Nobody likes them anyway (Note: this statement does not reflect the views of the English translator).
The epic story of rollable OLEDs
The first time LG ever brought up rollable OLED TVs was in 2014. At least as far as I could find. At that time, the prototype was still a semi-transparent 14-inch OLED screen without a housing and had a resolution of 1200×810 pixels. Wow. Riveting. Still, a nice glimpse into the future for 2014.
LG's plan: by 2017, the first rollable OLED televisions would hit store shelves. However, the first announcement only comes in 2018. And then nothing happens until January 2019. At the CES 2019 in Las Vegas, our colleague Dominik gets a first-hand look at what must be something of a prestige project for LG by now.
Three months later, we get the first concrete facts on the rollable 65-inch OLED television. The R9. The finest equipment. UHD resolution, a 120 Hz panel, Dolby Vision IQ, Filmmaker Mode and a Triple Tuner.
Its trademark: if desired, the flexible UHD OLED panel can be completely rolled up into the aluminium housing underneath. This not only accommodates all connections on the rear panel – namely HDMI 2.1 with eARC, VRR, HFR and ALLM – but also a 4.2 sound system with 100 watts of total power. 40 of those for the powerful subwoofer alone. Very nice.
«By the end of the year it'll be available in our shop», I proudly proclaimed. Welp, that was miss. Nada. But it wasn't just me. Everyone else misjudged just as much. LG, however, acted as if nothing had happened. At the CES 2020, the company simply renewed its promise to launch the TV, now renamed to RX, «the same year». Nobody really wanted to believe it.
Once again, not a peep concerning the RX. Until now. For South Koreans, that is. Better than nothing. But the RX, it's here. The promise was kept. For 12,292 Big Macs.
---
If you don't want to miss news and background information about the world of cinema and television, follow me by clicking on the «Follow author» button.
---

I'm an outdoorsy guy and enjoy sports that push me to the limit – now that's what I call comfort zone! But I'm also about curling up in an armchair with books about ugly intrigue and sinister kingkillers. Being an avid cinema-goer, I've been known to rave about film scores for hours on end. I've always wanted to say: «I am Groot.»
---
---
---