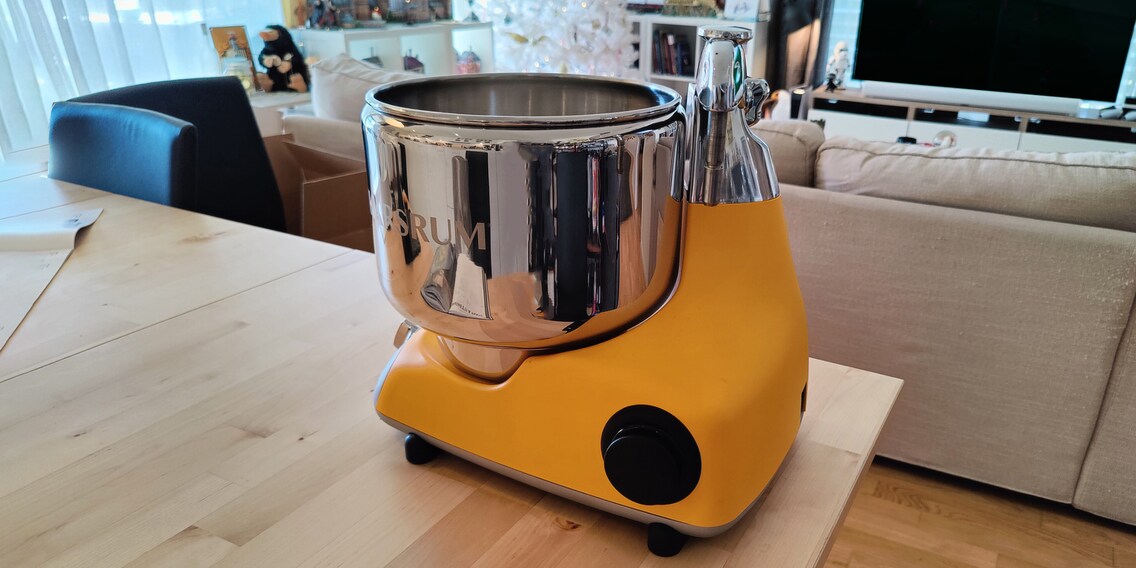 Introducing the Ankarsrum kitchen machine – the Swede teaching me how to bake

I'm no kitchen expert, but that won't stop me testing a kitchen machine used by the pros: the Ankarsrum Assistent. The goal? To sweep away my scepticism around overpriced kitchen appliances. Or should I say, to knead it away?
I'm no kitchen expert. At best, I'm an amateur baker. Nevertheless, manufacturer Ankarsrum stepped up to provide me – of all people – with an excellent kitchen machine for testing, the Assistent Original. I want to find out why in the world I should invest so much money in a kitchen appliance to do things my mixer can do just as well, for less cash.
A bold statement, I know.
The Assistent really can do almost anything short of filling out your tax return. It can grind, grate, mix, make sausages, zest lemons and make pasta. If your wallet allows it, anyway. Currently priced at 856 francs, it's a steep entry to the business of kitchen machines. Add to that the hundreds of francs you'll have to invest in accessories if you want to do more than just knead dough or whip cream.
First realisation? I can't just put my feet up
Ankarsrum originally built the Assistent to quench Sweden's insatiable desire for fika – a traditional coffee break accompanied by plenty of cake. Not surprisingly, the machine's birthplace and origin of its name, is a small industrial town in Sweden. In the 1650s, a working-class community formed around the ironworks there. Today, some 1,200 people call the remote, tradition-steeped village home.
The device's manual calls it, «a machine that doesn't break, even when the work is tough.» I can virtually picture the place.
Two things make Ankarsrum's Assistent stand out – its powerful 1500-watt motor and its 7-litre stainless steel bowl. These features allow you to knead 5 kilogrammes of dough at once – a feat which, according to the manufacturer's guarantee, you can repeat for up to seven years. There's also a transparent, plastic planetary mixer with a volume of 3.5 litres. Inside, you can whip up light, airy or even foamy mixtures, such as chocolate mousse or whipped cream. Here are the elements you can attach to it:
dough roller
dough knife
dough hook
cookie whisks
balloon whisks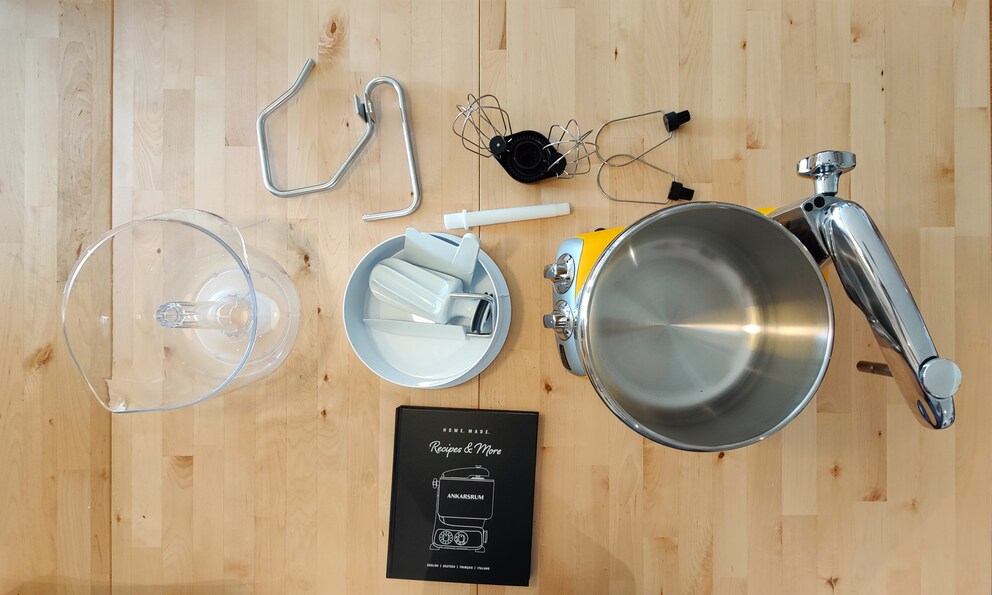 The package also includes a lid for the stainless steel bowl, giving the dough a chance to rest without drying out. Not only that, but a recipe book is included too. Every recipe handily flags up which Assistent accessories are required to make it.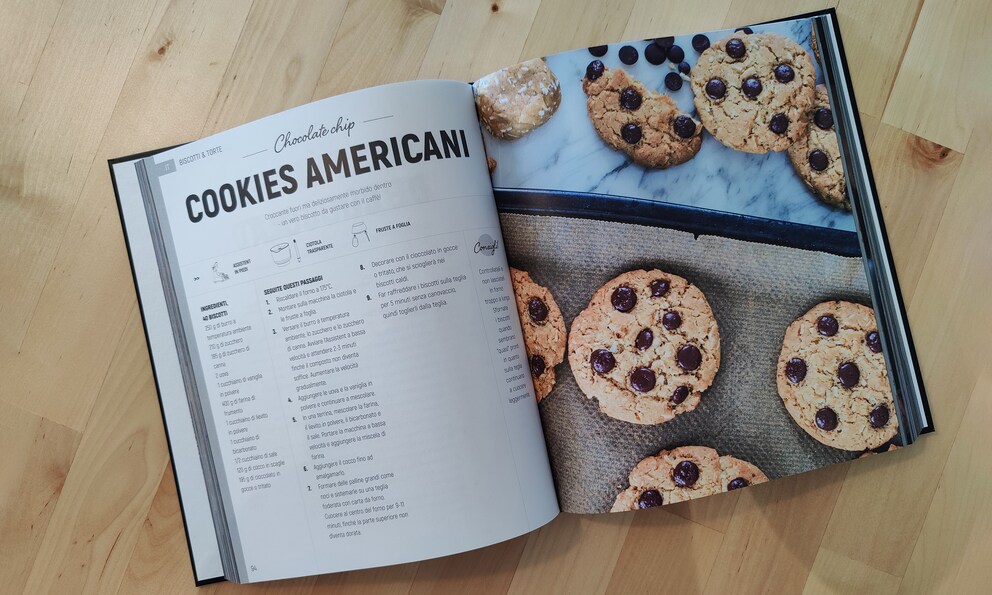 No sooner have I picked out three recipes (hamburgers, home-made spaghetti al pesto and cookies) when I'm confronted with the first downer: the accessories I need for my chosen dishes aren't included in the package. I'm lacking a blender, a meat grinder and a pasta roller, for instance. Buying them would cost me a further 140-170 francs per part.
Consequently, I do a much more modest test run, opting for a simple dough for white bread. It's something I usually make with my Arebos bread maker, which cost me just under 100 francs back in the day. The prep involves popping all the ingredients in the bowl, covering it with the lid, pressing the button and waiting until the machine has kneaded and baked the dough. Even a klutz like me can't go far wrong with that.
The Ankarsrum Assistent is a whole other kettle of fish. It has demands. Doesn't want to be left alone. Wants me to use it; work with it.
I'm not supposed to throw all the ingredients in at once. Instead, I'm to add them to the bowl in the correct order: starting with liquids, then salt, flour and yeast. The explanation for this, according to the recipe book, is that salt and yeast don't like each other. Finally, the motor rotates the bowl around the dough roller. This is out of the ordinary for me – I'm used to it being the other way round. If the ingredients collect in the centre instead of mixing, I can put light pressure on the dough roller to bring them back into the mix. Once the dough begins to firm up, I need to adjust the fixed point of the dough roller towards the middle. This allows it to keep kneading the dough, gradually and gently, as if I were doing it by hand. Shenanigans like this are an absolute no-no. In the video below, I demonstrate how to do it better (yeah, I said «better», not «perfect»):
The bread from both machines tastes roughly the same. At least, a hobby baker like me isn't wise to any obvious differences. It's only in appearance that the two differ. The Assistent produces a nice, round hunk of dough, which I score on top with a knife and bake in the oven. When it's done, it almost looks as if it's come from a bakery. The rectangular-shaped bread from the Arebos, on the other hand, is reminiscent of sliced bread. This considered, Ankarsrum's bread is the clear winner on the aesthetic front.
Frothy mixture for American cookies
Next, I turn my attention to the planetary mixer, which I want to use to make American-style chocolate chip cookies. Again, I'm struck at first by the Ankarsrum's unusual architecture.
As you can see, the planetary mixer goes directly onto the attachment hub in the centre of the bowl. It's from here that the mixer toils its way round in circles. If you're used to working with a «regular» kitchen machine, such as a Kitchen Aid, this architecture might bother you. Adding milk, flour, baking soda and baking powder separately and having to stir them all in takes a bit more effort because of it. I just have to keep working around the hole, as if I were pouring the cookie batter into a round mould.
I'm won over by the end result. The cookies are crispy on the outside and soft on the inside. That being said, I'm niggled by one thought: do I really need an almost 900-franc kitchen machine for cookies? I can whip up the dough mixture just as well with a bowl, my mixer and the suitable attachments.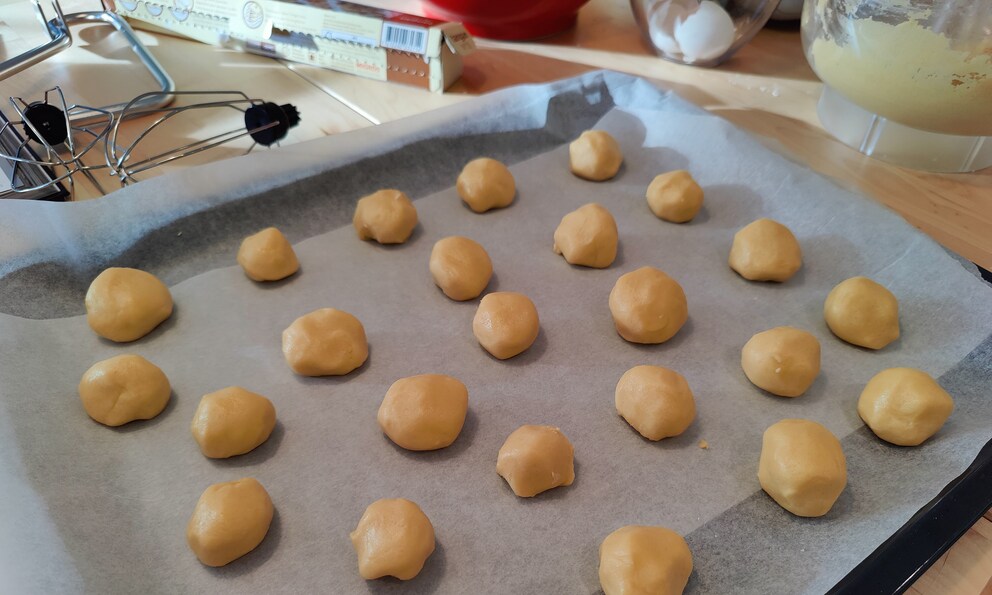 Verdict: I'm not the target customer
At the end of a successful day's baking, I realise I've been asking myself the wrong question from the start. I shouldn't be asking whether the Ankarsrum Assistent is the right device for me. Instead, I should be asking whether I'm the right person for this expensive kitchen machine. Probably not.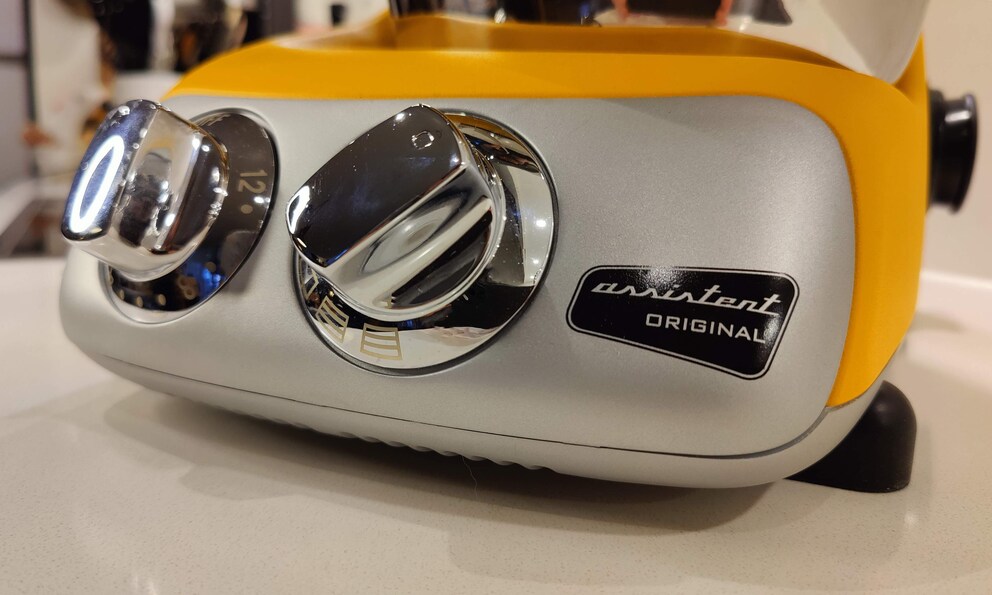 Sure, the Assistent is seriously fancy, looks built to last a lifetime and has a stainless steel bowl so large and distinctive that it could supply all of Sweden with cakes and pastries for fika. But it's pricey. As are the accessories. And without a whole armoury of said accessories, the possibilities of the supposed kitchen all rounder are suitably limited.
Still, I had fun working with it. Baking bread with my bread maker doesn't feel nearly as satisfying as slowly but steadily shaping the dough in the Assistent. My mixer would barely coax a tired smile from a passionate baker anyway.
If you want an Assistent, you'll be someone who wants to cook, bake, knead, mix and grind meat – and to do so with passion and intention. Time and effort will be inconsequential, and money will certainly be no object. The bread tastes exactly the same when it's made my way, and I'd have been able to get the cookies just as crispy yet soft without the Assistent's help. Investing in an Assistent would be pure overkill for most of the recipes I know. Except perhaps for Italian-style gnocchi dough – kneading that by hand is a nightmare.
Header image: Luca Fontana
---



I'm an outdoorsy guy and enjoy sports that push me to the limit – now that's what I call comfort zone! But I'm also about curling up in an armchair with books about ugly intrigue and sinister kingkillers. Being an avid cinema-goer, I've been known to rave about film scores for hours on end. I've always wanted to say: «I am Groot.» 
---
---
These articles might also interest you