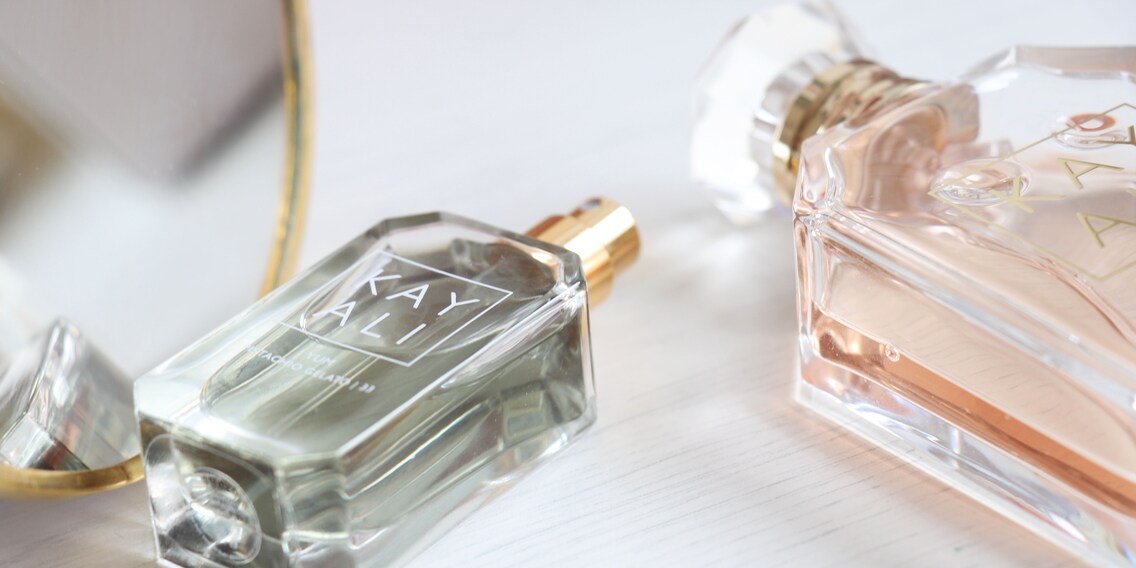 How to store your perfume so you can enjoy it longer

Fragrances are said to have a long shelf life. Provided you store them correctly, that is. Here are the three foes of fragrance you should keep an eye out for – and how to determine the exact age of your perfume.
Ever noticed that perfume bottles usually have no expiration date? Only rarely will you discover a small symbol showing an open jar, along with a number and a capital «M». For cosmetics, the number indicates the minimum number of months the product will keep after opening, provided you store it correctly. For fragrances, this figure, if displayed at all, is usually 36 months, or three years. By adding this information, manufacturers legally protect themselves in the event that the product should change after this time. However, you can continue to enjoy many perfumes for longer than three years (some are even said to smell better over the years) – provided you store them properly from the start.
Keep your perfume away from these three things
Fragrances change due to oxidation. When a fragrance oxidises, certain notes can suddenly become more prominent and overpower others. The colour of your perfume may also change. The following factors fuel this chemical change.
1. Air: Fragrances in standard bottles come into contact with more oxygen than those in spray bottles. This causes the perfume to oxidise more quickly, in turn shortening its shelf life. So, don't leave bottles open longer than necessary. In addition, the less perfume is in your bottle, the faster the product will age.
2. Light: To protect your fragrances from UV rays, you'll ideally store them in their cardboard packaging and/or in a cabinet. But I'll be honest: I like to display the beautiful bottles and don't follow this piece of advice. I keep my perfumes on a chest of drawers in a dark corner of the room, far away from the window – with deliberate acceptance of their premature decay.
3. Warmth: Fragrances like it cool. Now, I could tell you that the basement is the best place to store your perfumes. But you'd certainly roll your eyes at that – and rightly so. Let's leave that to perfume collectors. A more realistic option might be the vegetable compartment of your fridge. While still cumbersome, it's not quite as far-fetched. After all, it's no foreign notion to store cooling masks and creams in there from time to time. Where your fragrances definitely do not belong is in your damp, warm bathroom.
How old is my perfume, anyway?
Want to know the ripe old age of your perfume? The batch code provides this information. It looks different for each brand and is either on the bottle or on the cardboard packaging. Finding it can be tricky. I recommend you opt for an online tool like Checkfresh. There, you first choose the brand. The tool then shows you where you can find the code for the respective brand and what it might look like (with reference pictures). Once you find the code, type it into the «Batch code» search bar. Checkfresh will then display the production date and age of your perfume down to the day.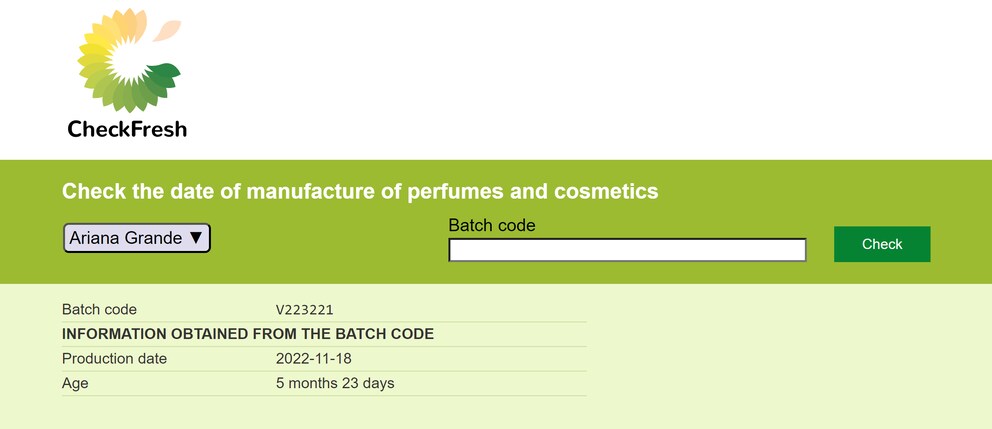 Whether your fragrance is still good, on the other hand, is something only your nose can judge. If you like it, keep using it. If your perfume smells metallic, like plastic, or acidic like vinegar, it's gone bad. The high alcohol content makes the elixir quite resilient to bacteria and fungi, so you typically don't have to worry about health risks. Should your skin react to the chemical changes, chuck the bottle!
Header image: Natalie Hemengül Source: Collectif Nez & Jeanne Doré, 2021:
Parfum – Alles über die Welt der Düfte
, Prestel Verlag
---



As a massive Disney fan, I see the world through rose-tinted glasses. I worship series from the 90s and consider mermaids a religion. When I'm not dancing in glitter rain, I'm either hanging out at pyjama parties or sitting at my make-up table. P.S. I love you, bacon, garlic and onions. 
---
---