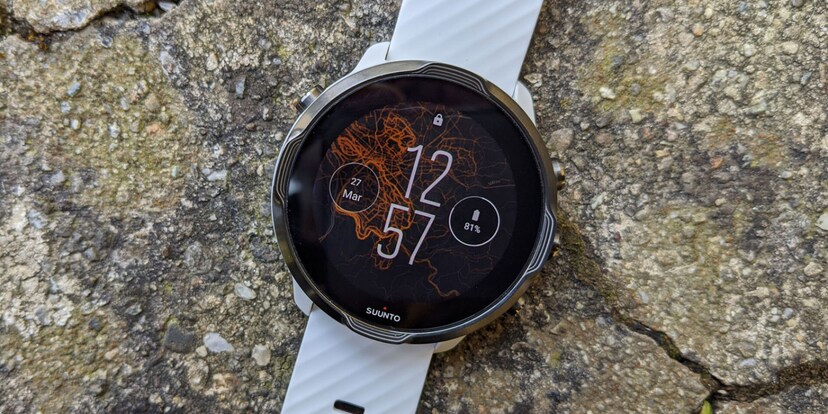 Google shoots itself in the foot: WearOS won't feature Google Music
Google's music streaming service «Google Music» is nowhere to be seen. «YouTube Music» will take its place. Or will it? Turns out WearOS smartwatches will have to survive without Google's music streaming for the time being.
Spotify, Deezer and their ilk have no qualms with using Google's own operating system for watches. The only streaming provider that has problems with the WearOS platform is none other than the developer itself: Google. The problem isn't with WearOS, but with the Internet giant's music streaming services, which don't seem to follow any apparent future-proof concept.
Because if Play Music is switched off, integrating YouTube Music as a replacement in WearOS will be challenging.
Suunto, Fossil, Mont Blanc and Puma affected
In the «coming weeks» it'll no longer be possible to download music from Google Streaming Services on Google Smartwatches. This comes from a post in Google's support forum.
«In the next couple of weeks, users will no longer be able to use or download Google Play Music on their WearOS by Google smartwatches.»
But rescue is in sight, Google Community Manager Zak P. writes in the same post. A YouTube app is in the works and will be rolled out in the «coming months». Neither he nor Google has said why.
With the shutdown of Google Play Music, all Smartwatches running on Google WearOS will lose the integration with Google Play Music. Brands affected include Suunto, Fossil, Montblanc, Skagen, Michael Kors and Puma smart watches.
Although Zak didn't provide any technical details on the situation, it can be assumed that access to the data will be switched off by WearOS. In other words: even if your Smartwatch isn't up to date, it won't be possible to continue downloading music. The problem isn't with the app or the watch, but with Google's servers.
Google Play Music disappears completely
Google Play Music has reached the end of its life. After nine years the service will be replaced by YouTube Music. Existing subscribers can easily transfer their purchased music. This 76-second video explains how to transfer old playlists and user settings by pressing a button in the YouTube Music App. As expected, you'll see a bunch of «Thanks for the support over the years» and «We know that you'll have to get used to something new».
The Play Music shutdown starts mid August.
It makes sense that all media streaming services are united under the YouTube banner. The thing is, this would've made sense nine years ago when Google Play Music came out. It would also be simpler to treat the WearOS platform in a less haphazard way. Originally conceived as «Android for watches» and launched with the hope of rivalling Android's success on smartphones, WearOS has been living a shadowy existence due to a lack of integration, expansion and app support. Major manufacturers on the market – including Fitbit, Garmin, Polar and Samsung – rely on their own operating systems.
---
Journalist. Author. Hacker. A storyteller searching for boundaries, secrets and taboos – putting the world to paper. Not because I can but because I can't not.
---
---
---
---