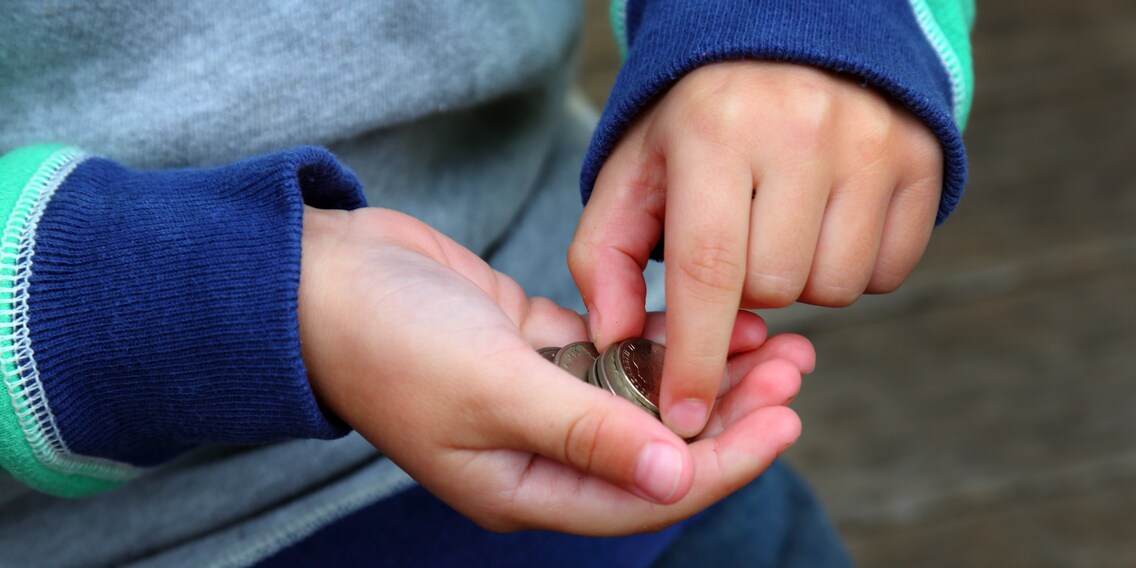 Girls overtake boys in pocket money - but have none of it

Translation:
machine translated
On average, girls get more pocket money than boys. While this development is new in Germany, it has been the case in Switzerland for some time. They hardly benefit.
Normally, men earn more money than women - not so with pocket money. For the first time, the reverse is true for children in Germany: girls between the ages of three and 13 receive an average of 17.01 euros in pocket money per month, while boys of the same age receive 78 cents less. This is the result of a survey by the Kids Media Compass of children's media specialist Blue Ocean Entertainment.
On average, children receive €16.60 in pocket money
. For this purpose, the market research institute Forsa surveyed 4012 children between the ages of three and 13 in April and May this year. The average pocket money is 16.60 euros per month, 82 cents more than in the previous year - an increase of 5.2 per cent. However, since the inflation rate in Germany was 7.9 per cent in the same period, the little ones theoretically still have to forfeit a loss.
Sack money in Switzerland: Same amount or more for girls
In Switzerland, by the way, girls have been ahead for a long time: As early as 2017, a survey showed that girls are not disadvantaged and even get more pocket money, especially in the nine to 13 age group.
Pink Tax makes girls' products more expensive
Whether girls benefit from receiving comparatively more pocket money, however, remains questionable: studies have shown that the so-called Pink Tax often results in products aimed at girls being more expensive. According to the consumer advice centre, one reason for this may be that women and girls are more willing to pay more for products they would like to have.
Dolls
Mattel Disney Frozen Elsa & Nokk
Titelbild: MPIX/Shutterstock
---



A true local journalist with a secret soft spot for German pop music. Mum of two boys, a dog and about 400 toy cars in all shapes and colours. I always enjoy travelling, reading and go to concerts, too.
---
---