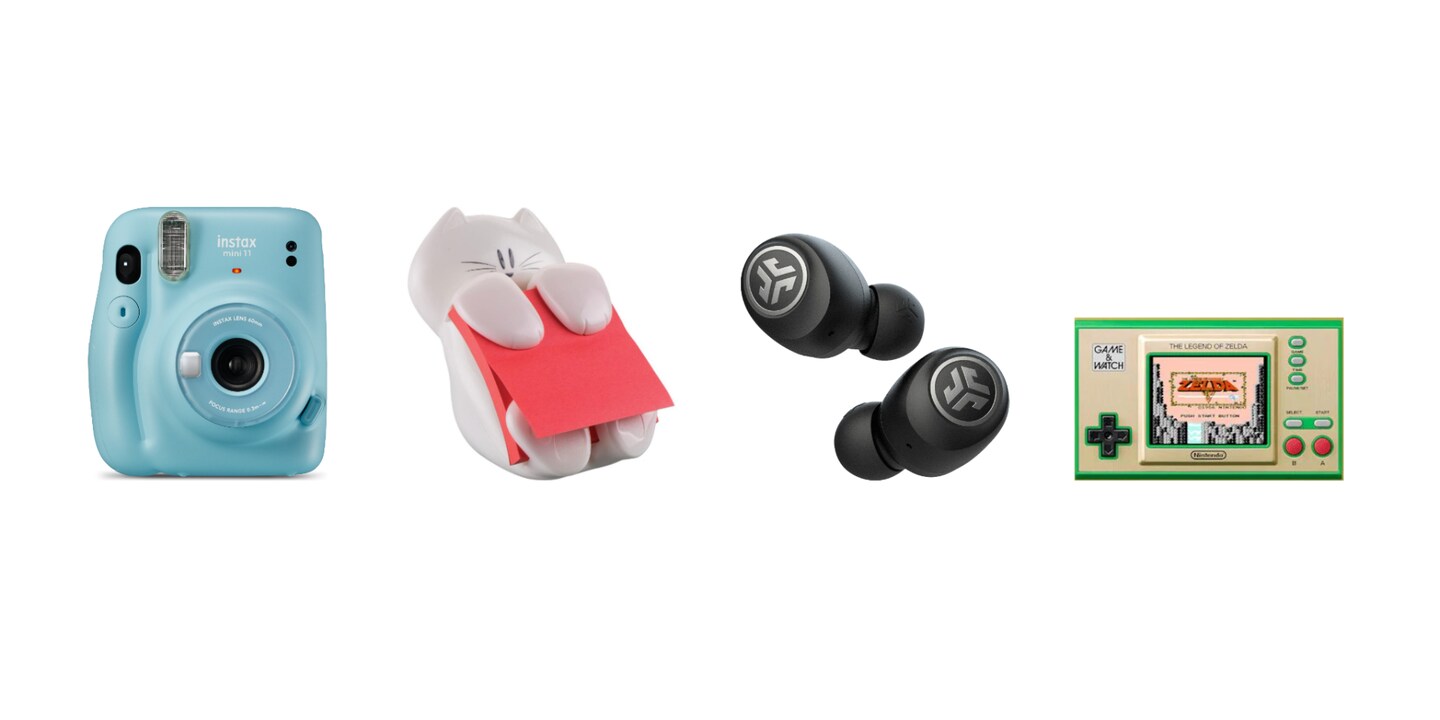 Gift ideas for your customers and employees
Almost everyone likes giving or receiving presents. Here are some gift ideas!
In the business environment, there are many occasions that call for a little present: a company anniversary, the start of the new business year or the successful completion of a project. A small gift for the festive season, combined with good wishes for the new year, also your appreciation for employees and customers.
Spoilt for choice
Our range of products is huge and it's not easy to keep an overview. That's why we'd like to inspire and help you. Here are some gifts that are particularly popular with our business customers. They might also make your employees and customers happy!
Trendy gadgets
Every year, there are cool and trendy must-haves that everyone wants to have. Sometimes, retro items are redesigned or pimped by adding modern technology. Other times, a hype is created by influencers or superstars who advertise a particular product. And sometimes it's even a mystery to us why sales of particular items suddenly skyrocket.
Small, smart items
These little technical talents offer great benefits. Once you have them, you'll never want to live without them – even though they didn't even exist a short time ago.
Tiny helpers for everyday life
Smart all rounders that make your life easier are also very popular. These gadgets come in handy for everyone – today and even in a few years. The motto is: big value, small money.
The safe choice
A voucher may not be the most original gift, but it allows the person who receives it to fulfil their own personal wish and is sure to make them happy. With millions of products in our store, there's sure to be something for everyone.
Let's go!
In cooperation with our partners and suppliers, we offer volume discounts and individual branding for many of our products. For a no-fuss personal consultation, send us an e-mail at b2b@digitecgalaxus.ch or call 044 575 96 00. You'll also find answers to your questions in our Help Centre.
And if you have any other suggestions - or maybe even concrete experiences with gifts that went down really well with you or your employees or customers - just let us know in the comments.
---

Ich unterstütze unsere Firmenkunden in diversen Themenbereichen und entwickle passende Lösungen und Inhalte für sie. Hobbyfotograf seit Kindheitstagen und als «Tech-Nerd» interessiert an allem, was mit Hi-Fi, Audio oder Multimedia zu tun hat. Ausgleich finde ich in der Natur beim Wandern, an Blueskonzerten oder ich ziehe mir mal wieder einen guten Film rein.
---
---