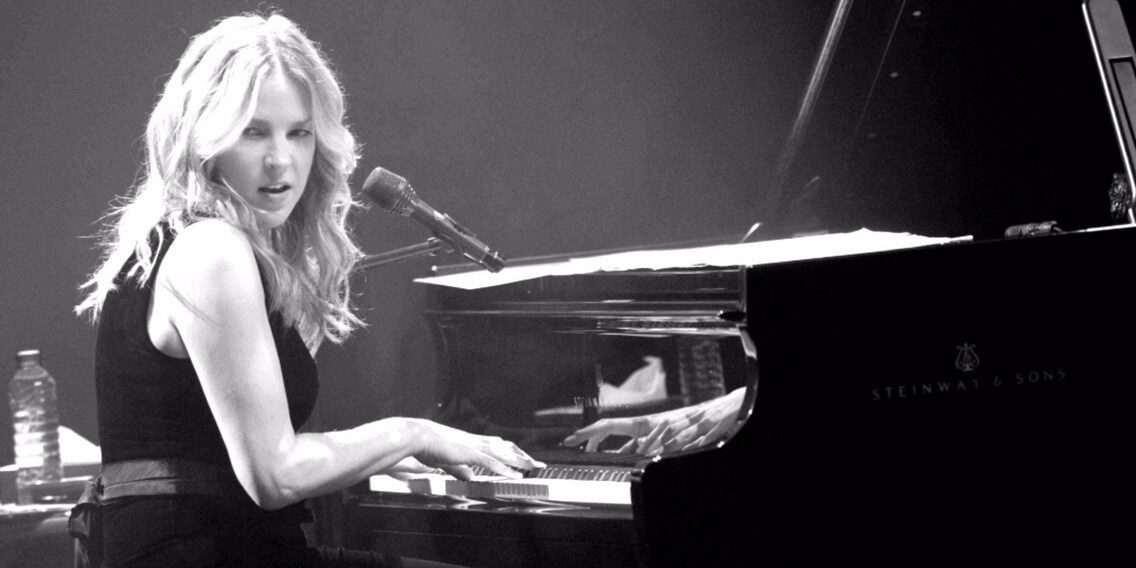 Get involved in the online community and win 2x two tickets to see jazz superstar Diana Krall live in concert!

How it works:
Users who are active in our community regularly get the chance to win concert tickets, event tickets, vouchers and much more. Now we are giving away 2x two tickets to see jazz superstar Diana Krall live in concert! You will automatically enter the prize draw by actively taking part in the community. This includes rating products, answering questions, commenting on posts and starting or participating in discussions.
Find out what's up for grabs in the community (in the product or brand overview and by clicking on the community at the top). If you're interested in the prize, send a message with your personal details to win@digitecgalaxus.ch. If you're one of the lucky winners, you will be contacted by e-mail. Good luck!
---
The jazz superstar is playing an exclusive Swiss show
She is one of the most accomplished musicians in the world and has sold more albums than any other female jazz artist in the last 30 years: Diana Krall. The successful jazz singer and five-time Grammy award winner is giving an exclusive Swiss concert this summer. On 15 July 2016, the Canadian will charm the Kongresshaus Zurich with her outstanding piano play and unique voice.
On her most recent studio album, "Wallflower", she pays tribute to her musical idols from the 60s to present day by playing their songs in her unmistakable style. From Elton John's "Sorry Seems To Be The Hardest Word", with which she expresses her great admiration for the artist, to "Don't Dream It's Over" by Crowded House to the song that gave the album its name – Bob Dylan's "Wallflower". Her interpretations of these classics are bound to get under your skin.
Diana Krall will be playing songs from her extensive repertoire in the beautiful atmosphere of the Kongresshaus Zurich on Friday, 15 July 2016 at 8 pm.
---



My intrinsic motivation is constantly pushing me to outdo myself – whether I'm supervising projects at work, working out in my spare time or setting personal goals. Fun, enthusiasm and conviction are part of my way of life.
---
These articles might also interest you
Skeleton Loader

Skeleton Loader

Skeleton Loader

Skeleton Loader

Skeleton Loader

Skeleton Loader