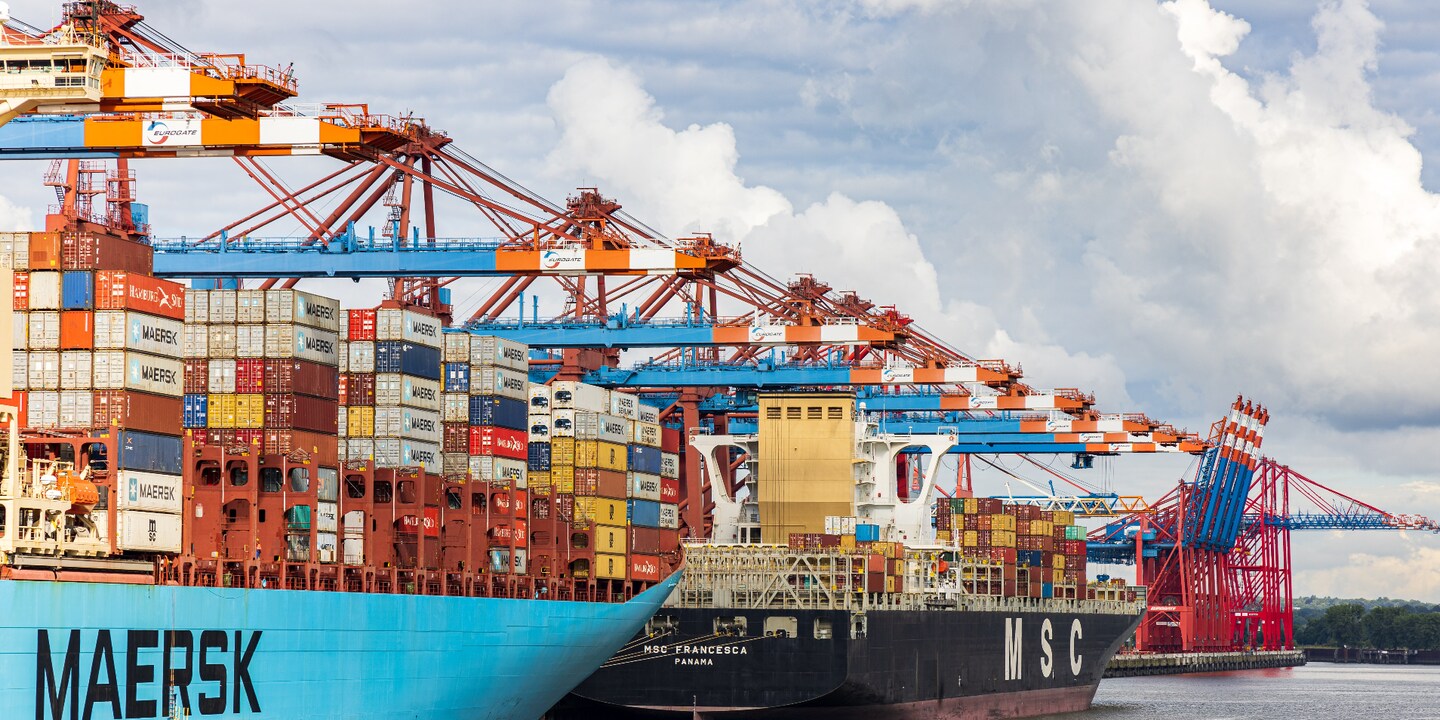 Garden chairs in the time of COVID – the rocky road to your home
Booming demand, scarce raw materials, production bottlenecks and horrendous freight costs – the pandemic is putting our supply chain to the test. One of the categories affected is furniture. We accompanied a garden chair on its journey from Vietnam to Switzerland – warts and all.
Snowdrops are poking their heads through the soil, the birds are singing. Spring is just around the corner. For many of us, this raises questions about our garden furniture. Will that dodgy deckchair hold my weight for another season? Have my garden chairs reached a stage where they're just shabby and not chic?
I don't have a balcony or a garden, so garden furniture isn't something I need (unfortunately). However, this hasn't stopped me from wondering what it takes for a piece of outdoor furniture to reach consumers in Switzerland. I wanted to find out. You know, Discovery Channel-style: from factory to freighter. From our warehouse to your doorstep. In other words, I'll be taking a closer look at the supply chain and revealing the biggest challenges posed by the pandemic.
So let's take a journey with the garden chair «Davao» – a stylish four-legged member of the Giardimo family. That's the name of our very own garden furniture range. The chair and its six siblings – ranging from garden lounge to deckchair – are interesting examples as they're produced in Vietnam. And before all hell breaks loose in the comments field: there's more on furniture production in Asia towards the end of this article.
Pain point: production
Production is particularly affected by the pandemic. Many manufacturers are overwhelmed by exploding demand and struggle to meet it. To add to the challenges, suppliers of raw materials and semi-finished products are also working at the limit. This combination provides the perfect breeding ground for delivery bottlenecks that disrupt the entire chain. «Fortunately, we placed orders for this season early on. Our suppliers have assured us that we'll be receiving the goods,» says David Widmer, Senior Buyer at Galaxus. He adds: «However, it's impossible to completely rule out minor delays.»
In demand and dear: cargo containers
After production, garden chairs and the like set off on their voyage to Switzerland. The globetrotting Davao family is manufactured near Ho Chi Minh City, where it's loaded onto a cargo ship. Fun fact for all lovers of law: as soon as the goods in the containers are on board the freighter, they're legally ours. But the suppliers are responsible for getting them from the production site to the ship.
This has been quite a challenge since the coronavirus. Shipping has become much more expensive. And there are two major questions these days: Are any free containers available? If so, how much do they cost? The container shortage and increased price is making life difficult for merchants. Something David Widmer confirms: «It's a crazy development. Compared to pre-corona times, we're currently paying almost triple the amount for a container.»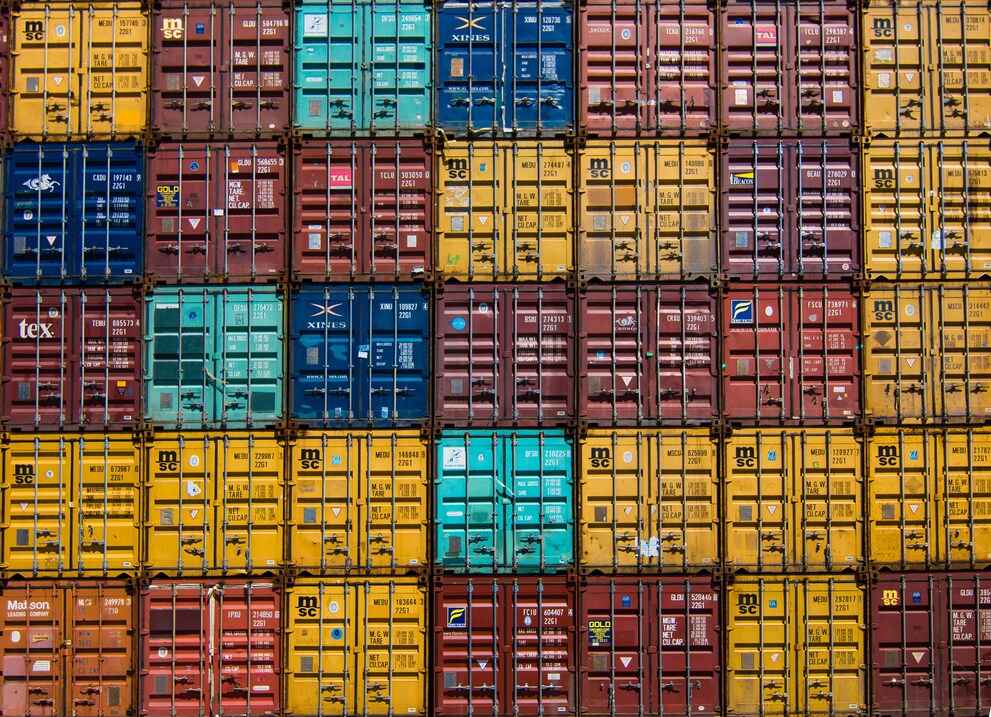 But the additional costs aren't the biggest problem. Sometimes there simply aren't any empty containers available at the cargo ports – the knock-on effect being delivery delays. The root of this scarcity lies in Europe's faltering industrial production. While containers are piling up in Hamburg or Athens, they're missing in Shanghai and Shenzhen. When it comes to garden furniture, David Widmer has to allow two to four weeks longer this year for the goods to arrive at our warehouse.
Once at sea, it takes the cargo ship between six and eight weeks via the Suez route – depending on the destination port and the number of stopovers. Our furniture shipment is likely to be unloaded in Genoa, Antwerp or Rotterdam. Next, it will make its way to Switzerland by truck, train or ship down the Rhine river. Once it's arrived at our warehouse, the Davao garden chair will wait for its new home. As soon as it's ordered on Galaxus, the chair is handed over to Swiss Post, which delivers the chair to the door of its new owner the following day.
Will garden furniture become pricier?
The question is legitimate. Will we have to dig deeper into our pockets for garden furniture this year? Yes, slightly. «At Galaxus, we had to put prices up by five to seven per cent due to the sharp rise in purchasing prices,» explains die-hard buyer David Widmer, who's been with Switzerland's largest online retailer for six years. And the situation isn't expected to relax any time soon.
Afterword: Why furniture from Asia?
Why does Galaxus have furniture produced in Asia? In a nutshell: Switzerland doesn't have the infrastructure. The long answer: When furniture production was gradually outsourced from Europe to China about 40 years ago, the local infrastructure became obsolete. That's why Switzerland is no longer capable of producing furniture in large quantities today.
This fact didn't stop Galaxus from challenging the status quo and looking for alternatives. According to Widmer, we could also have wooden furniture produced in Eastern Europe in the future. The infrastructure is in place, and so is quality hardwood for production. However, when it comes to processing other materials, such as metal or glass, Europe isn't ready.
But whether it's Europe or Asia, what's important to us is to exclusively work with certified partners. That way, FSC-certified wood is used in production, and the amfori BSCI Code of Conduct for fair and social working conditions is strictly followed. Compliance with these guidelines is regularly monitored by experts on site.
Is your garden ready for spring?
Are you lacking garden furniture, or are you fully prepared? Do you attach importance to where your furniture was produced or if certified materials were used to make it? Maybe the price is paramount to you? Thanks for letting us know in the comments!
---
Studies claim that we have a shorter attention span than goldfish. Ouch! My job is to get your attention as often and for as long as possible. How? With content you enjoy. Outside of the office, you'll find me on the tennis court, curled up with a book, Netflixing or travelling.
---
These articles might also interest you
Skeleton Loader

Skeleton Loader

Skeleton Loader

Skeleton Loader

Skeleton Loader

Skeleton Loader