Galaxus Four Hills Tournament: the Bergisel Jump in Innsbruck

The Galaxus Four Hills Tournament crosses into Austria. Our third stop is in Innsbruck at the traditional Bergisel Jump.
For the third jumping event of the Galaxus Four Hills Tournament, we're leaving Germany and crossing the border into Austria. Namely, we're heading to Innsbruck in the heart of Tyrol. Here, in the beautiful Alpine metropolis, lies the established Bergisel Jump. Due to heavy snowfall, the race management team had to keep postponing this event. So, the jump will now take place at night – it's sure to be spectacular! And as always, with commentary by Simon Balissat and Tim Eppler. Video subtitles available in English.
Missed the first two jumps? Check them out here:
Point system and scoring
The athletes receive three different scores for their performance at the Galaxus Four Hills Tournament: distance, landing and final position.
Distance:
The red line on the landing hill is the so-called K-point. This line indicates the starting point for calculating the distance of the jump. If an athlete lands on the red line, they are awarded 10 points for distance. For the distance score, each grey line before the K-point means -1 point and each grey line after it +1 point. However, the maximum number of points that can be scored for distance is 15. The minimum is 5 points.
Landing:
Athletes can earn extra points in the B score for their landing. If a vehicle lands on all four wheels at the same time after the jump, this means an additional 5 points.
Final position
The final landing position can also earn the athletes points. If the vehicle comes to a stop on all four wheels after landing, this earns the athlete an additional 5 points in the B score.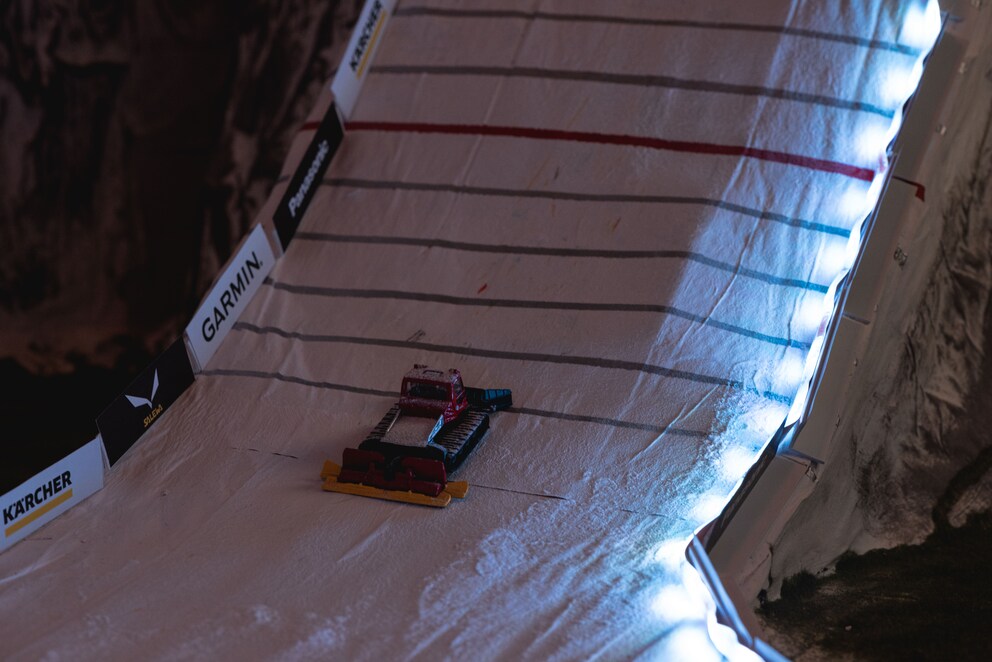 Next and final jump on 6 January
The (in)famous «Dreikönigsspringen», the fourth and final event in this year's Galaxus Four Hills Tournament, will take place on January 6, 2021 in Bischofshofen. This small village in the heart of the Salzburg region is home to the highest and longest jump of the entire competition. So, get the champagne ready, because the final winner expects a proper celebration.
---



Riding my motorbike makes me feel free, fishing brings out my inner hunter, using my camera gets me creative. I make my money messing around with toys all day.
---
---
---
These articles might also interest you
Skeleton Loader

Skeleton Loader

Skeleton Loader

Skeleton Loader

Skeleton Loader

Skeleton Loader