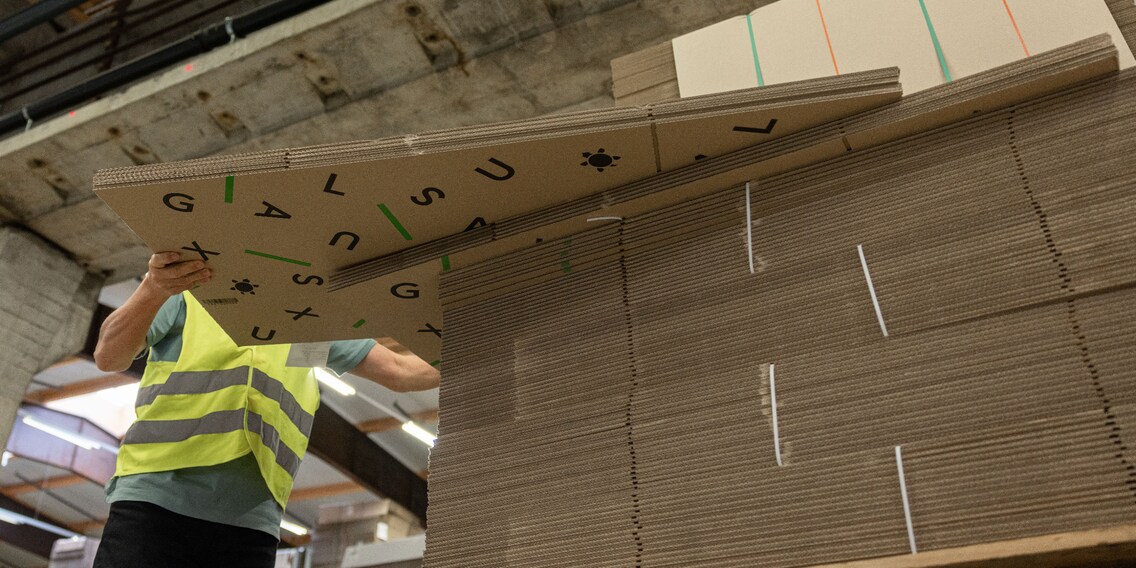 From headphones to caffeine: peeking into virtual shopping carts across generations

Digitec Galaxus customers confirm countless clichés when it comes to their shopping behaviour. While Generation Z splashes out on games and headphones, millennials are up to their eyeballs in diapers. Generation X revels in childhood memories with Lego sets, and baby boomers enjoy remote work.
«Every age has its pleasures, its style of wit and its own ways,» said French author Nicolas Boileau back in the 17th century. And this statement still proves true today – as was confirmed by an analysis conducted on the intergenerational shopping behaviour of Digitec Galaxus customers. Depending on the customer's age, very different things end up in their virtual shopping cart.
Not without my headphones
Take Generation Z, for example. For customers born in 1997 or later, headphones take the top spot in the sales charts. White AirPods have proven particularly popular with youngsters for quite some time now. So much so that they could almost be referred to as a fashion accessory. Smartphones and matching accessories, such as protective covers, screen protectors, chargers and charging cables, are also very popular with Gen Z. In addition, the kids also buy an above-average number of video games, computer mice and digital credit cards – think Google Play or for Sony's Playstation, for example.
Daddy, I did doo doo
Millennials, who are currently aged 26 to and 41, have other things on their minds. At the top of their Galaxus shopping list are diapers, followed closely by wet wipes and baby care products such as cotton pads, nail scissors, shampoo and snot suckers. And because children are meant to be more than just clean and healthy, arts and crafts supplies and board games have also made it to the top ten of the best-selling product types.
When young parents do get a moment of peace and quiet, they reach for their new headphones – a product that's almost as popular with millennials as it is with Gen Zers.
I'm an AFOL
Gen Xers, born between 1965 and 1980, have left those diaper days behind them and their kids may even have moved out. And in their place, pets seem to have moved in. Cat food ranks ninth in the sales charts. What's more, a new hobby has been taken up by Generation X. Playing with Lego sets. So it's not surprising that «adult fan of Lego», or AFOL, has become an established term to describe adults who like to spend their free time playing with bricks.
Inhabitants of Switzerland belonging to Generation X or older also appear to have created a comfortable work-from-home setup. And it gobbles up ink cartridges, toner and batteries. Light bulbs also grow in popularity with people around the age of 40 – especially smart light bulbs, which can be brightness- and colour-adjusted with your mobile.
Boomers are caffeine junkies
There aren't many differences between baby boomers (born between 1946 and 1964) and the silent generation (up to and including 1945). Both groups are more likely to equip their office at home with a laser printer instead of an ink printer. And printing they seem to enjoy and do lots of. This is in stark contrast to most people belonging to younger generations, who prefer to file their documents online. The one thing that sets boomers apart is their high coffee capsule consumption. Shoppers aged 77+ tend to back up a large number of pictures and other files on USB sticks and memory cards.
To conclude, there's one question that remains: which generation drives both Digitec's and Galaxus' business most? The answer is crystal clear. It's the millennials. They generate around half of sales and products shipped. Generation X is in second place, while baby boomers and Gen Z share third place. Although the latter two buy relatively few products, these tend to be high-priced.
What age were you when you bought something online for the first time? Can you relate to the top ten? What about your parents and grandparents? Do they now also shop at Digitec and Galaxus? Join the discussion in the comments section!
---



At Digitec and Galaxus, I'm in charge of communication with journalists and bloggers. Good stories are my passion – I am always up to date.
---
These articles might also interest you
Skeleton Loader

Skeleton Loader

Skeleton Loader

Skeleton Loader

Skeleton Loader

Skeleton Loader