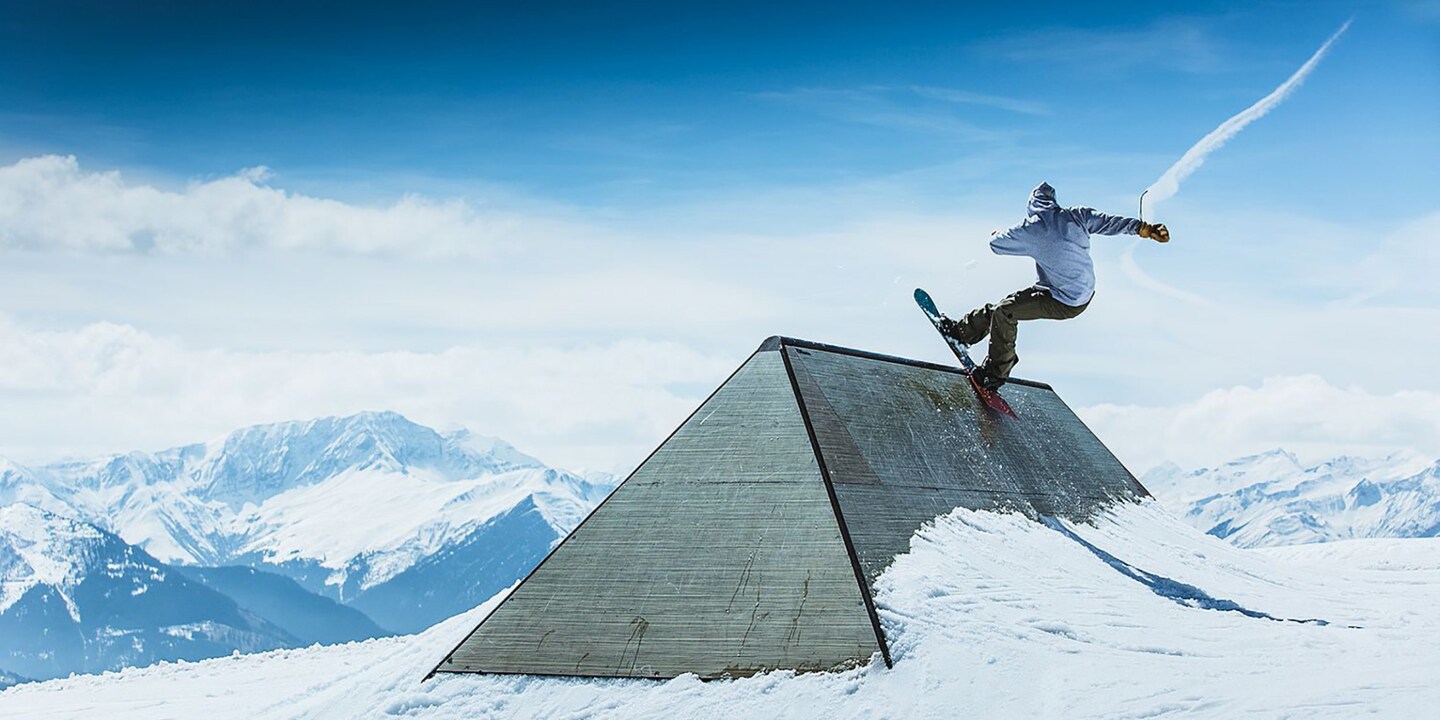 Freestyle boards – to the park!
Freestyle snowboards generally have a twin tip shape, with nose and tail the same length. The binding is mostly in the centre of the board, but you can move it forward and back without a problem. Shorter, softer freestyle boards are also suitable for beginners and enable you to shred over boxes, rails and kickers. Harder boards offer more control for large kickers but require more skill and experience.
The Nitro T1 is the Iouri Podladtchikov of boards – it looks great and can do everything. A park riders' favourite for years, its incredibly reliable feel and proven durability are some of the reasons it's celebrating its 15th anniversary this year. It has also been awarded the Good Wood Award 2018.
The king of pop guarantees massive ollies and lets you board to your heart's content at the park. This version comes with Off-Axis Frostbite Edges technology, which moulds the board to your feet, giving you better grip with less effort.
This board enables you to run wild on any terrain thanks to its twin hybrid rocker and medium flex. Its shape and profile offer heaps of buoyancy and versatility.
This board's flat rocker shape has all kinds of pop. With this board, you'll be able to master every trick and get to grips with any terrain.
Specially made for freestylers. Whatever the situation, the K2 will be the perfect companion. The extra carbon web layer inside the board provides lasting fun and flex.
This combination of precision and responsiveness was developed specifically for the exacting specifications of the Mindnich brothers. Side hits, park jumps, and tree jibs are all a walk in the (snow) park.
More
---