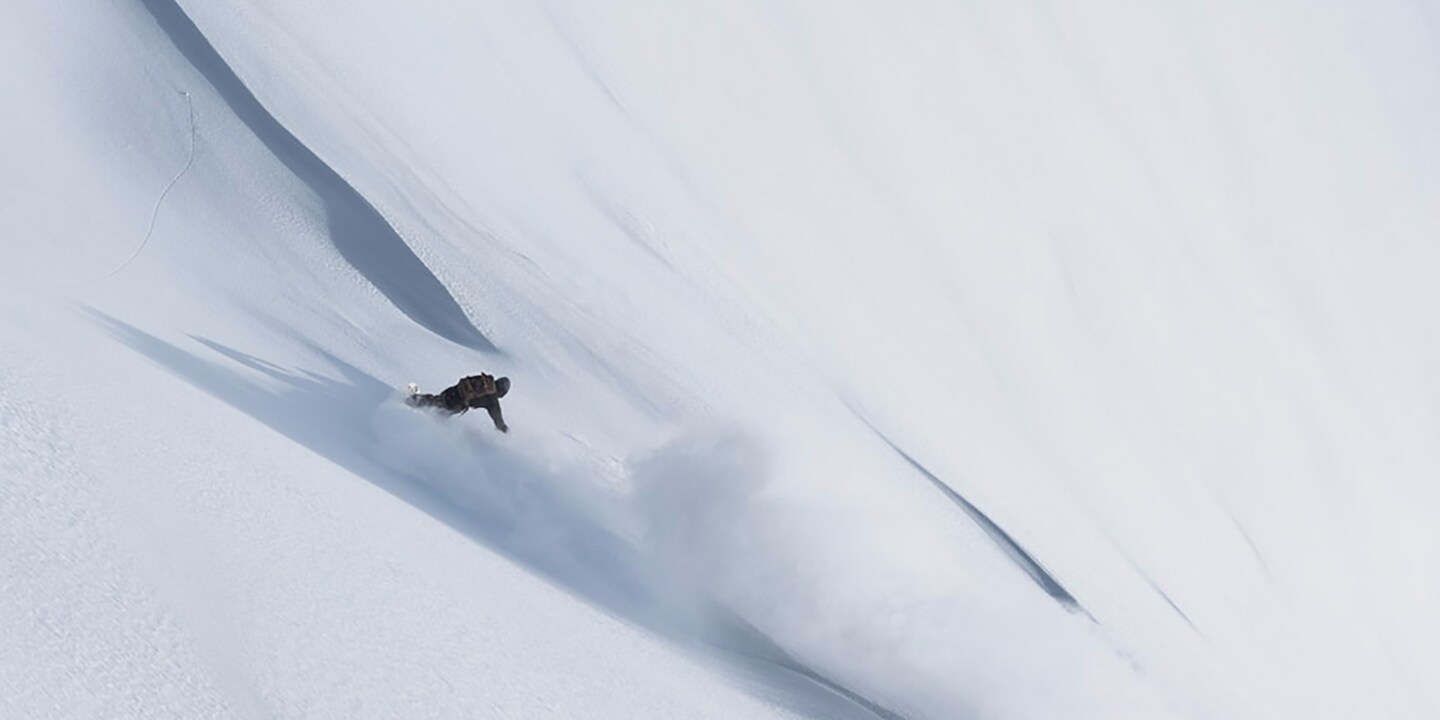 Freeride boards – for every adventure
With freeride boards, you will always be perfectly prepared for deep snow adventures. They are usually longer with a directional shape. The distinct setback helps with travel on deep snow and reduces the energy required by your back leg.
The Burton Throwback allows you to surf snow in your backyard, as it's based on the 1981 Burton Backhill. This board is used without bindings and combines the skills of skating, surfing and snowboarding. Not for beginners.
Want to speed through powder snow with real acceleration thanks to a dovetailed board and full curve control? You need the Burton Fish.
The Salomon gives a surf-like feel, however steep the mountain is. Fast manoeuvres through narrow woods are no problem and buoyancy is guaranteed.
Not for every day: this 70s-inspired board is ideal for people who like a change and for whom one board is not enough.
The Nitro Mountain turns mountains into your personal playground thanks to effortless buoyancy away from the slope and a design that allows tight turns.
Long turns and high speeds are big parts of the Rome Powder Division range. The different models are based on surf boards and allow you to really speed things up on powder!
More
---