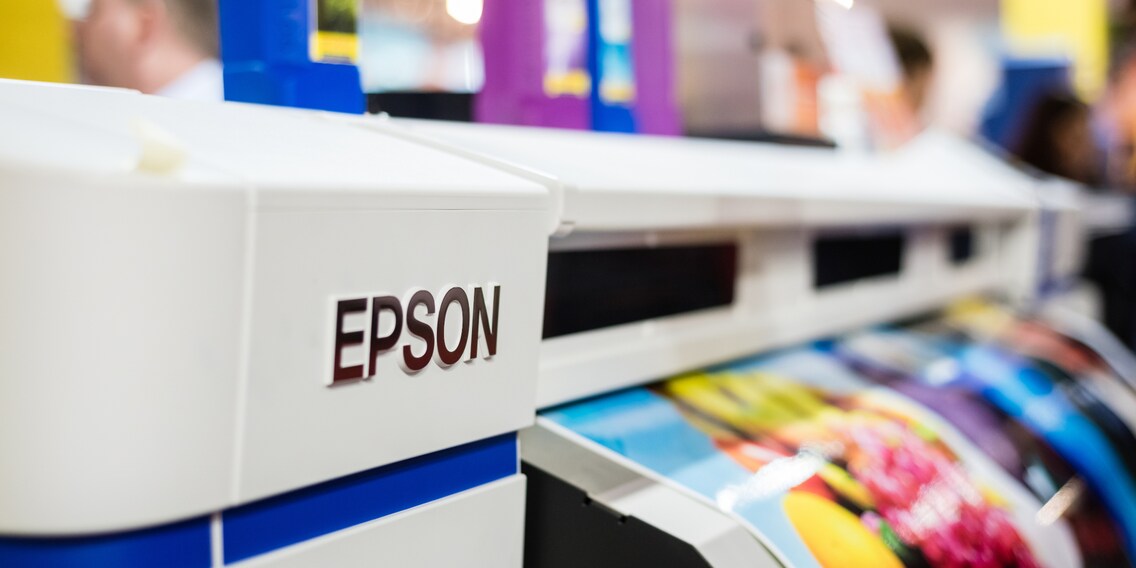 This article was translated automatically.
For the environment: Epson wants to stop selling laser printers
They consume too much electricity and material. That is why Epson no longer wants to sell laser printers in the future. The Japanese company is now focusing on more sustainable inkjet printers.
Japanese printer company Epson will no longer produce or sell laser printers after 2026. The company, which is one of the largest manufacturers of printers, scanners and other imaging technologies, made the announcement in a blog post.
"As a company, we are fully committed to sustainable innovation and action," Koichi Kubota, Epson's head of sales and marketing, said in the company's announcement. From now on, Epson's printing business will focus on inkjet technology, he said. This, because inkjet printers consume less energy and require fewer spare parts, according to Kubota.
Laser printers heat toner so it can be fixed to a sheet of paper. Epson's heatless inkjet technology, on the other hand, uses less power because the ink is shot onto the page with mechanical energy, Kubota added.
Withdrawal from laser printing loomed
Epson already offers laser printers only in certain Asian and European markets - including Switzerland. Moreover, the Japanese company already published internal study results in 2019 showing that inkjet printers consume significantly less electricity and carbon dioxide than laser printers.
In the current announcement, Epson promises that affected customers will be supported with the necessary materials and replacement parts even after sales end in 2026. Epson did not elaborate on whether these will continue to be available in regular stores.
But the company is taking the opportunity to promote new devices. The new WorkForce Enterprise AM series is designed to appeal to mid-range print speed customers with fast print speeds of 40 to 60 pages per minute.
Not always sustainable
Printer companies have repeatedly come under fire for accusations of "planned obsolescence". This practice involves manufacturers deliberately designing their products to be short-lived. In July, the magazine "Fight to Repair" reported on less sustainable features of certain Epson devices. For example, the Japanese company is said to have artificially limited the lifespan of the L130, L220, L310 and L365 models through software.
Titelbild: Shutterstock, Eugenio Marongiu
---



«I want it all! The terrifying lows, the dizzying highs, the creamy middles!» – these words spoken by an iconic American TV celebrity could have been mine. It's a take on life I also apply to my job. What does this mean in concrete terms? That every story has its charm; no matter how small, large, exciting or trivial. The more eclectic the mix, the better. 
---
---
---
These articles might also interest you
Skeleton Loader

Skeleton Loader

Skeleton Loader

Skeleton Loader

Skeleton Loader

Skeleton Loader