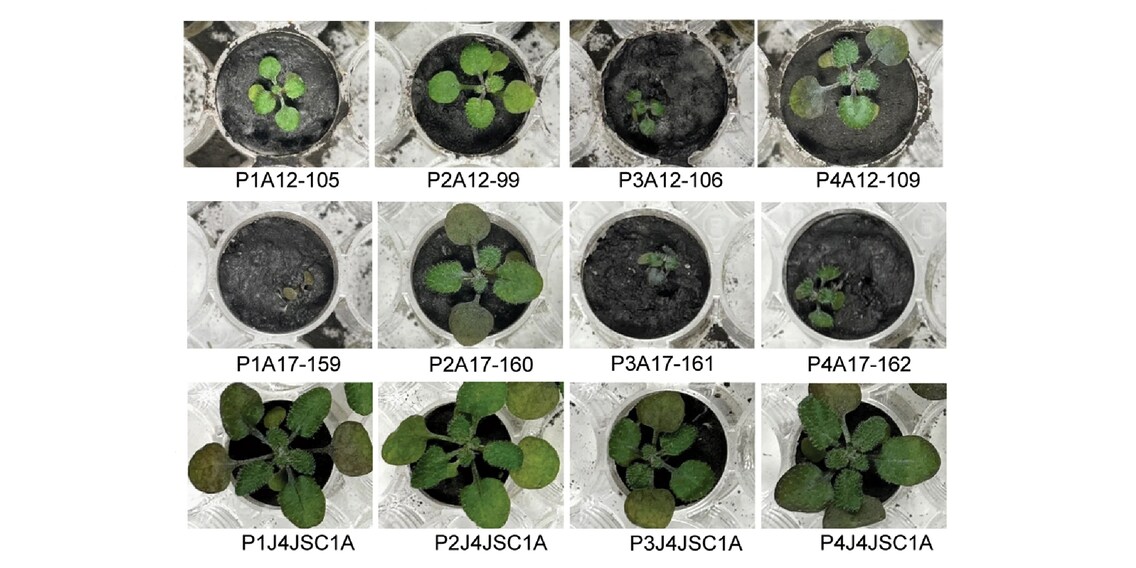 This article was translated automatically.
First seedlings sprout in decades-old topsoil
The first step toward a greenhouse on the moon has been taken: researchers have succeeded in growing plants in lunar soil. Although the seedlings visibly struggled in the alien material, they still managed to sprout.
The last manned flight to the moon took place in 1972 as part of Apollo 17. NASA's Artemis program should finally bring humans to the near-Earth celestial body again in the 2020s. A lunar base is planned, as well as annual manned landings. An important question here is whether living conditions on Earth's satellite can be improved by planting.
To test whether lunar soil can harbor plant life, Anna-Lisa Paul, Stephen Elardo and Robert Ferl of the University of Florida grew specimens of Arabidopsis thaliana in 12 extraterrestrial soil samples and published the results in the journal Nature Communications Biology. The samples came from the Apollo 11, 12 and 17 moon missions and consisted of regolith. Regolithic material is a mixture of crushed rock and solidified molten rock. The researchers investigated whether the growth and gene expression of these seedlings differed from those grown in 16 samples of volcanic ash from Earth. The ash has a similar particle size and mineral composition to lunar soil.
The team showed that growth was challenging for the plantlets: the lunar regolith plants developed slowly and had more stunted roots than the specimens grown in volcanic ash. They also expressed genes indicative of ion stress - similar to how plants respond to salt, metals and reactive oxygen species. Some contained reddish-black pigments - characteristics also indicative of plant stress. Ferl and his colleagues suggest that exposure of the lunar soil to cosmic rays and solar wind, as well as the presence of small iron particles, trigger stress responses in plants and affect their development.
Their experiment shows that while lunar soil can be used for plant cultivation and experimentation, it does not support growth as well as volcanic ash. According to the authors, the interaction between plants and lunar regolith needs further study to one day make the satellite useful for planting.
Spectrum of science
We are a partner of Spektrum der Wissenschaft and want to make sound information more accessible to you. Follow Spektrum der Wissenschaft if you like the articles.
Originalartikel auf Spektrum.de
Titelbild: Tyler Jones, UF/IFAS (Ausschnitt)
---



Experts from science and research report on the latest findings in their fields – competent, authentic and comprehensible.
---
These articles might also interest you
Skeleton Loader

Skeleton Loader

Skeleton Loader

Skeleton Loader

Skeleton Loader

Skeleton Loader