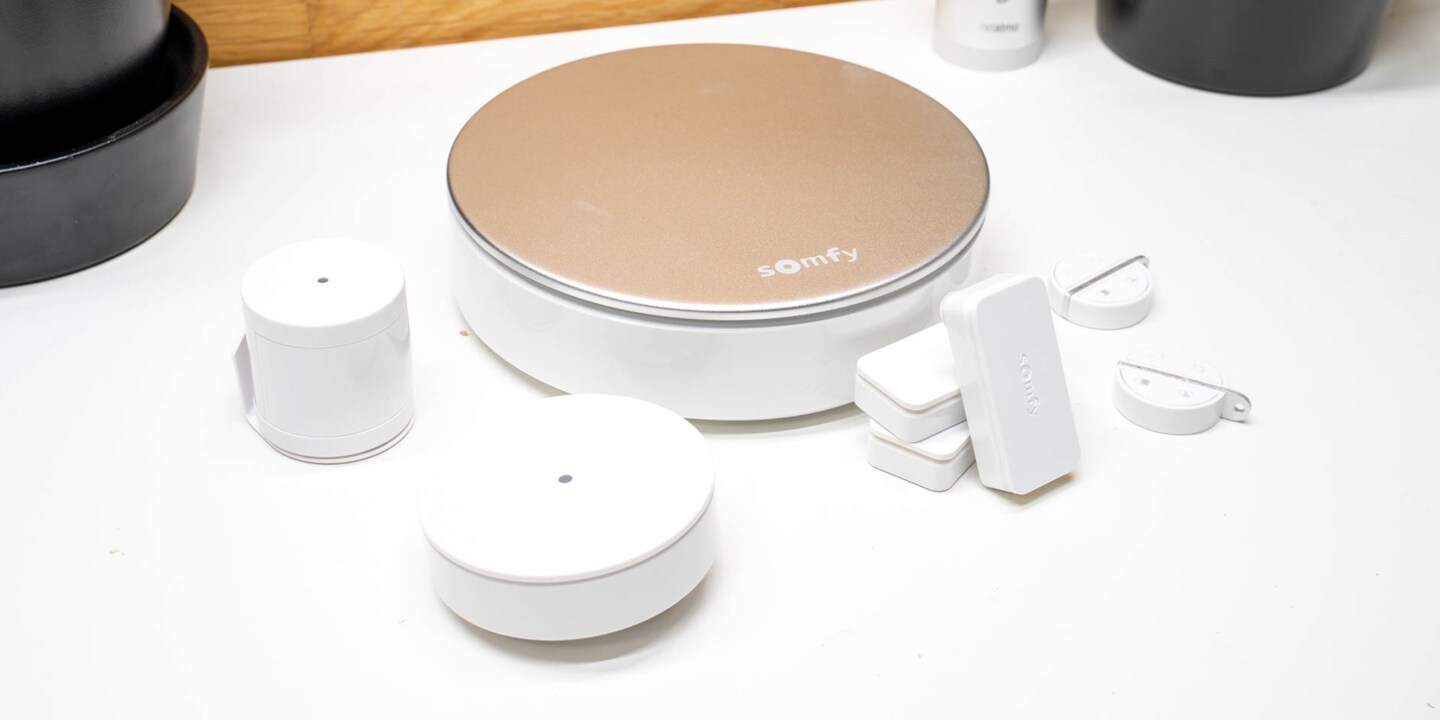 Enter the smart home: part 10 – Somfy
Smart home products can automate your everyday life. And to help you navigate this jungle of providers, allow me to introduce you to the most common systems. This time, we're taking a closer look at Somfy.
These days, monitoring your belongings to protect them isn't just paranoia, but part of any well-equipped smart home. Window and door sensors, motion detectors and sirens provide additional security within your home. Brightness sensors ensure that your blinds react to changing light conditions. Smart thermostats enable you to control your heating remotely and preheat your holiday home while you're still en route. Smart home switches can be assigned a range of commands to control not just lamps, but sun blinds or speakers too. Keypads enable you to control access to your home with your phone – whether you're letting in your postie, a neighbour or relatives. Ideally, you should choose a solution for your smart home system in which all products come from the same manufacturer. This way you avoid compatibility problems. The Somfy range includes devices for all the mentioned areas. After Homematic IP, Philips Hue, tado°, Netatmo, Devolo, Aqara, Eve Systems, Gigaset and Bosch, it's time for part 10 in our now long-running series. Now, let's see which features Somfy offers to make your home ever smarter.
Complete protection for your home
Somfy has two systems on offer, each with a separate hub. One is designed for pros and smart home fans, while the other is aimed at anyone looking to make just a few areas of their home smarter. The first option, «TaHoma», comes with a hub with the same name, which enables you to control most of your household technology from your smartphone via up to 40 processes and scenarios. For example, you can create a personal program that activates the alarm system, turns lights off and lowers the blinds as soon as you leave the house. With TaHoma, you can customise up to 200 products. And not just Somfy ones; you can add in products from partners and other compatible manufacturers. As the TaHoma hub is connected to a power supply and has to be connected to your router, you'll need a free socket in both. More recent Somfy products work with io protocol, while older ones use RTS technology. The TaHoma hub supports both, as well as Apple HomeKit, Amazon Alexa and Google Assistant. io-homecontrol technology – to give it its full name – is a bidirectional radio protocol which includes data feedback. This means that, as the user, you can always see the status of connected devices. So, for example, you know how far up your blinds are, the brightness your lamp is set to or what temperature your smart heating is at. Everything is operated via the hub and a connected smartphone.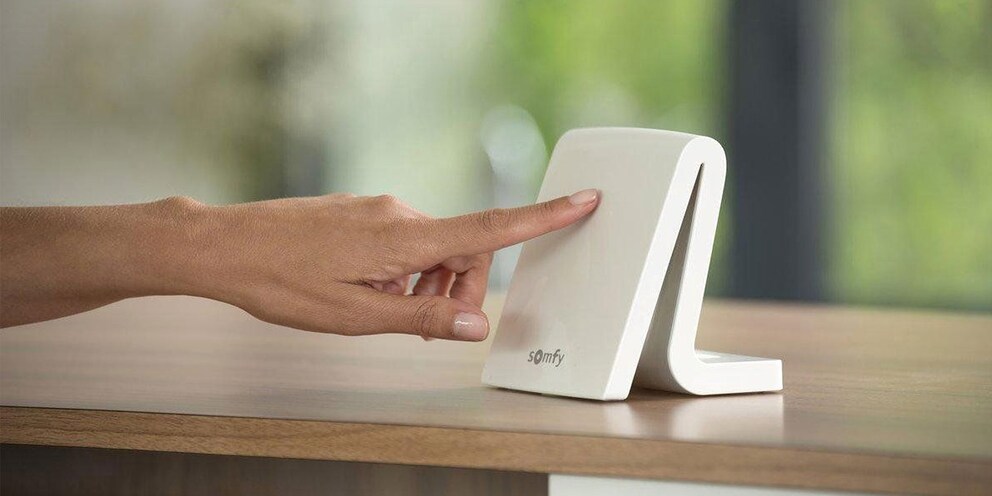 RTS – short for «Radio Technology Somfy» – is the first omnidirectional radio protocol, developed by Somfy itself. In contrast to io-homecontrol, RTS only transmits to the product, so the user doesn't get any feedback on whether the command has been executed or on the exact position of connected products. But it can still execute the command… Along with tech giants Google, Apple and Amazon, Somfy TaHoma also supports radio standards such as Enocean, Thread, Z-Wave and Zigbee. So, the TaHoma hub offers a lot of options to integrate other third party products into your Somfy smart home.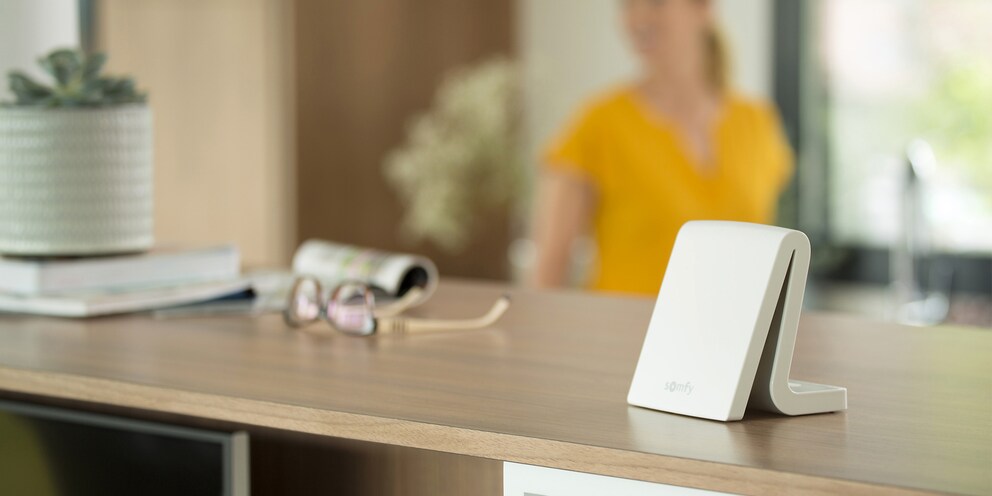 The second system is called «Connexoon» and – like TaHoma – offers a hub which communicates with other accessories. I recommend this version if you're a smart home beginner looking to create automated processes for your windows, entrances or terraces. You can connect up to 40 products to Connexoon, and you need a separate app for each area. So, if you'd like to make your blinds smarter, you need the Connexoon Window app (available for iOS or Android). The same applies to sun blinds or outdoor lighting for entrances such as doors and gates – Access (available for iOS or Android) – and terraces – Terrace (available for iOS or Android). These simple, logically structured apps help smart home newbies easily get to grips with simple automation and provide a gentle introduction to the smart home universe with two to three products.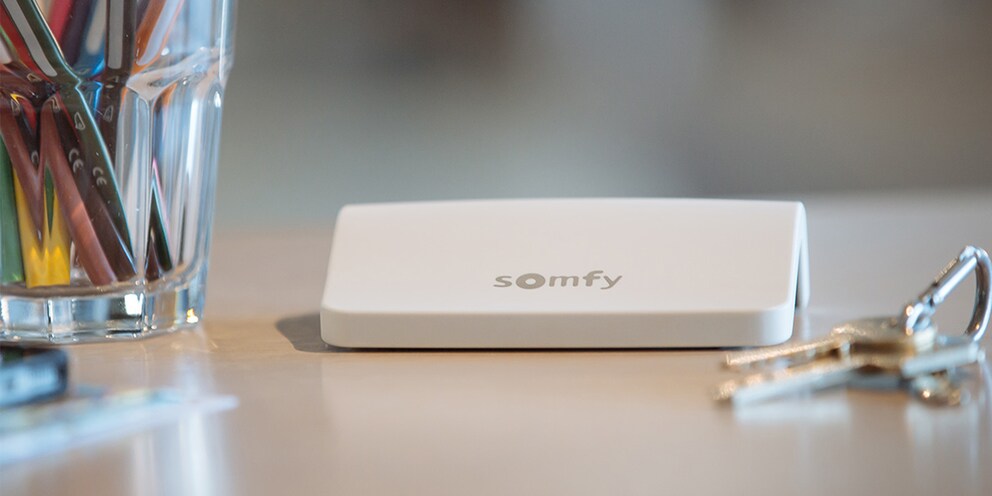 What you'll need
Without TaHoma or Connexoon – one of the two Somfy smart home hubs – nothing works. You need the hub to communicate and interact with the sensors. And it needs a free slot in your router and one in your power supply. Adding more products is relatively quick and easy with either the TaHoma Classic app or one of the three Connexoon apps. The TaHoma Classic app is available for both iOS and Android. The apps tell you what products are in use at a glance, and you can react to any error messages, alarms or break-ins and create automated routines. You also have remote access to your smart home when you're out and about. In addition, thanks to compatibility with Apple HomeKit, Google Assistant and Amazon Alexa, you can combine your Somfy smart home products with other devices and smart homes that also support this standard. However, I believe and have experienced that products from the same manufacturer cause the least problems. However, as Somfy offers a really manageable product range, you're not likely to have to look elsewhere for a well-equipped smart home.
Somfy offers three security cameras: the Somfy One+, the Indoor Camera and the Outdoor Camera. The One+ can be used as an alarm centre with its full HD camera with night vision, automatic aperture, 90 dB siren, speaker, microphone and motion detectors. It's an all-in-one solution for smaller spaces. The HD Indoor Camera also has night vision, a motion detector, a motorised aperture, a speaker and a microphone. Compared to the One+, it's just a camera, without sirens or the option to interact with other sensors. The Full HD Outdoor Camera with night vision is complete with 110 dB siren, motion detectors, speaker and microphone. Besides cameras, the Somfy range also includes window and door sensors, which are also part of extensive alarm system sets. These sets also contain mini remote controls in key fob form.
With programmable switches and the large remote control, you can control light levels, blinds or your alarm system. The smart door lock enables you to open your doors with a smartphone, chip access, code entry or your normal keys. The sun sensor measures light and tells your blinds when they should move up or down due to the amount of sunlight. The Somfy thermostat takes over your heating controls, whether you prefer to schedule it or want to make changes remotely. All of these products are really quick and easy to install, even without electrical know-how or any smart home experience. And the logically structured, straightforward apps take you through each step of the installation process to set up your first smart home.
A manageable smart home range
Because all products communicate with each other via io or RTS radio technology, the products not connected to a power supply don't use much battery. They don't affect your Wi-Fi either. Somfy doesn't just offer a relatively small – but mighty – lineup of smart devices compatible with Apple, Amazon and Google. These interfaces enable you to expand your smart home to other areas and with additional features. The high level of connectivity means that you can also make any processes, spaces and products smart that you can't with Somfy. For the price, the TaHoma products in particular are really high quality.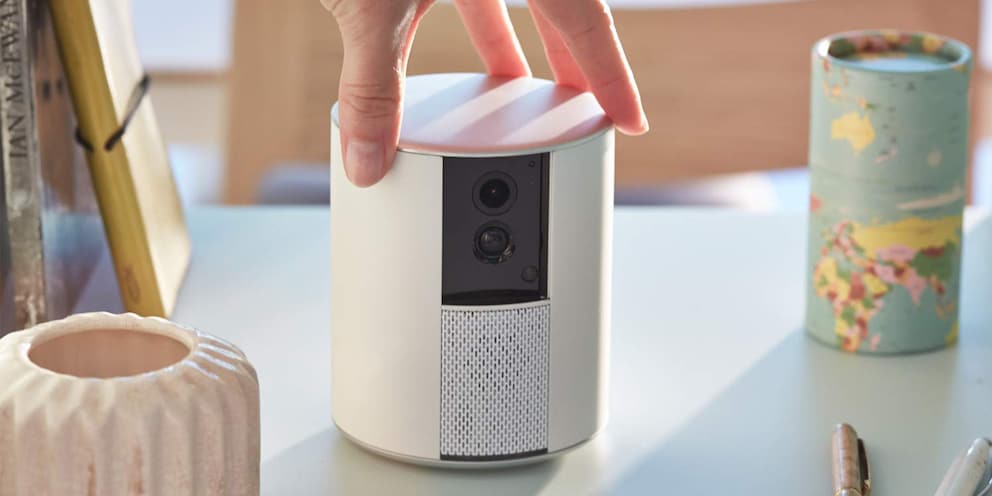 The digitec Galaxus community loves the webcam and praises both its wide angle and automatic lens cover. Its installation and synergy with the TaHoma hub also seem to work. It's also apparently really easy to add the devices into your existing smart home setup. Even if individual products aren't always so easy to set up, multiple users report that they're faultless once they're up and running. However, other users have experienced no problems with either setup or use. The accessories for individual products are also lauded, such as adapters for the radiator thermostat, which enable installation on virtually any radiator. Although, thinking back to my colleague Michael Restin fighting a seemingly hopeless adapter battle with the Homematic IP Thermostat, I'm not so sure about compatibility anymore.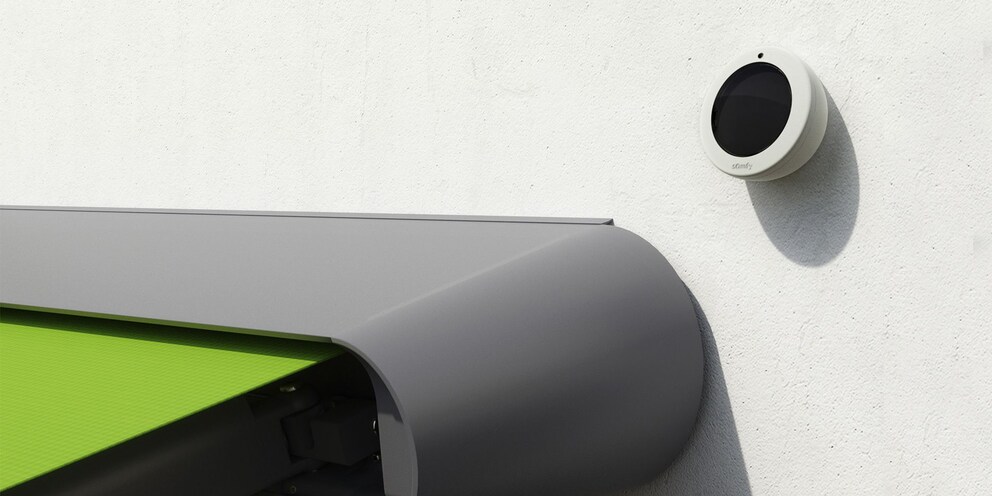 Network coverage was listed as a drawback, particularly when it comes to the outdoor camera. According to the manual, it should be around two metres from the router, which is difficult to impossible depending on positioning. Other manufacturers claim to reach further, which customer experience has shown. Some users had difficultly calibrating certain sensors after changing the battery. Removing it and re-adding them in the app was the only thing that helped. Issues also included configuring the alarm systems. In addition, its higher price in comparison to other smart home systems has also been criticised, especially as Somfy can't compete with other top brands in terms of usability and scope.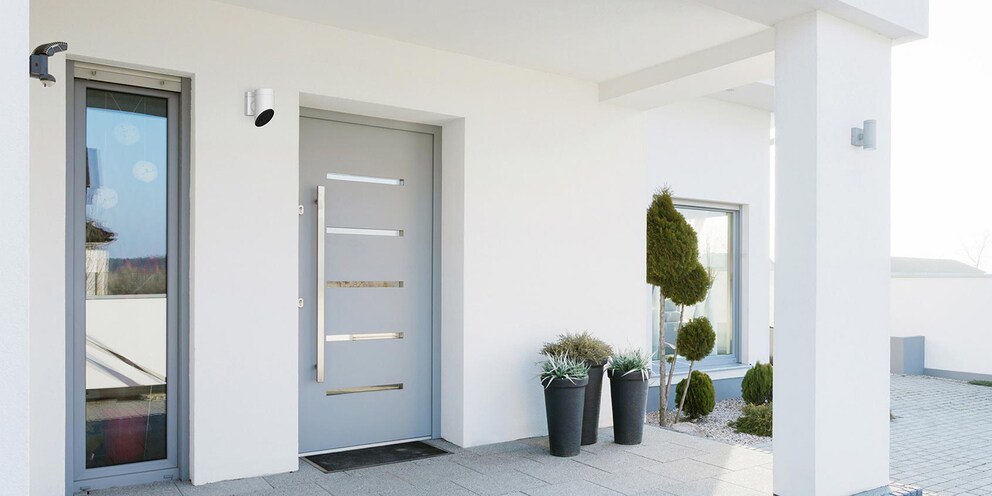 Possible alternatives
Bosch, Eve Systems and Netatmo all have door and window sensors, which you can opt for if the Somfy products aren't right for you. Devolo also has a motion detector. Price-wise, Eve Systems or Homematic IP are your most affordable options. Both Netatmo, Devolo and Eve offer more or less the same features to protect your belongings. If you're worried about water damage as well as break-ins, Bosch and Homematic IP for example have a water sensor that warns you in case of floods and informs you via your smartphone and a siren. However, since Homematic IP products require a bit more IT and electrical knowledge, I wouldn't recommend them to you, and I'd point you in the direction of Bosch if you're flirting with a simple plug-and-play solution such as Somfy.
If you're looking for a thermostat alternative, I'd recommend the Bosch model. Products from tado°, Netatmo, Devolo or Homematic IP are also potential fallback options. As an alternative to the Somfy window and door contacts, I can recommend those from Eve Systems or Homematic IP. The Homematic IP sensors are a bit bigger and flashier, but offer the same protection for a lower price and can be embedded in the expandable Homematic smart home universe. When it comes to camera alternatives, you can't go wrong with Gigaset.
For surveillance fanatics and plug-and-play devotees
Somfy's smart home solution impresses with its manageable product range, simple plug-and-play installation and clear focus on alarm systems. Thanks to battery-powered sensors, detectors, switches and remote controls, no cables are required. The system supports Amazon Alexa, Apple HomeKit and Google Assistant. With Somfy devices, you can make monitoring your home smarter – from movements to hazards to temperature. This is where the French firm comes into its own with a range of alarm and warning products. Nothing works without the hub – whether it's Connexoon for beginners or TaHoma for advanced users. The cameras, sirens, sensors, detectors, switches, remote controls and thermostat need the central unit to be able to maximise all their features. The different apps are initially hard to navigate, but everything becomes more logical and intuitive with time. Plus, they all run smoothly and error-free. The apps add additional products to your existing system, and thanks to the plug-and-play system, it's incredibly easy. If you're an electronics pro and like to tinker with your system, I recommend either Somfy TaHoma and some third party extras or a more advanced system such as Homematic IP. If, on the other hand, you want an easy-to-install, inconspicuous, inexpensive and yet high-quality entry-level smart home solution, Somfy Connexoon is the right choice.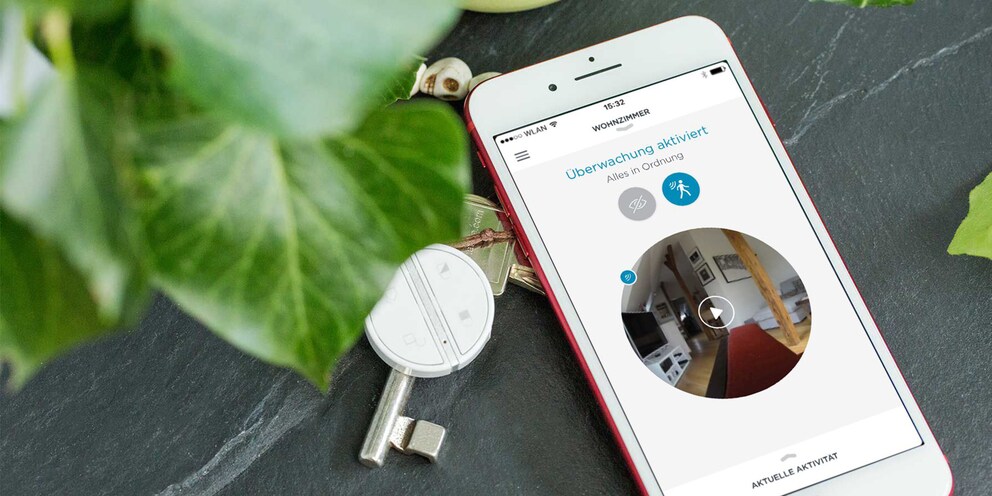 Homematic IP offers an easy entry into the smart home universe. Philips Hue is even easier to work with, with a focus on lighting. tado° plays to its strengths in the area of smart heating. Products from Netatmo monitor everything in and around your home. Devolo offers you not only an extensive smart home range but also powerful network products. With Aqara, you can rely on a Xiaomi subsidiary and a rather smaller player with inexpensive products. Eve Systems also relies on a manageable range, but still offers a suitable product for all important areas of your smart home. Gigaset boasts energy saving, compact, understated, affordable devices to make every room of your home smarter. Bosch impresses with a manageable range, simple plug-and-play setup and visually appealing products. Finally, Somfy is a particularly serious contender when it comes to smart home security, boasting a small but mighty offering.
| | Price | Range | Expandable | Beginner-friendly | User-friendly | Climate | Shutters | Home security | Lighting | Hazard detection | Amazon Alexa | Google Assistant | Apple Homekit |
| --- | --- | --- | --- | --- | --- | --- | --- | --- | --- | --- | --- | --- | --- |
| Homematic IP | ++ | ++++ | ++++ | ++ | ++ | ++ | +++ | + | - | ++ | ++++ | ++++ | ++++ |
| Philips Hue | + | ++ | ++ | +++ | ++++ | - | - | - | ++++ | - | ++++ | ++++ | ++++ |
| tado° | + | + | ++ | ++ | ++ | ++ | - | - | - | - | ++++ | ++++ | ++++ |
| Netatmo | ++ | ++ | ++ | +++ | +++ | ++++ | - | ++++ | + | +++ | - | - | ++++ |
| Devolo | +++ | +++ | ++++ | +++ | ++ | + | ++ | ++ | - | ++ | ++++ | ++++ | - |
| Aqara | ++++ | ++ | +++ | ++++ | ++ | + | - | +++ | - | ++++ | - | ++++ | ++++ |
| Eve Systems | + | ++ | +++ | ++++ | +++ | + | - | +++ | + | +++ | - | - | ++++ |
| Gigaset | +++ | +++ | +++ | ++++ | +++ | ++ | - | +++ | + | +++ | ++++ | ++++ | - |
| Bosch | + | ++ | +++ | +++ | ++ | ++ | - | + | - | ++ | ++++ | ++++ | ++++ |
| Somfy | + | ++ | ++++ | +++ | ++ | ++ | + | ++++ | + | + | ++++ | ++++ | ++++ |
You can choose which smart home manufacturer I take a closer look at in the next instalment. Write your suggestion in the comments section – the comment with the most likes wins. If you don't want to miss any smart home articles, follow me by clicking on the «Follow author» button on my profile.
Teaser image sources: ikp.at and brandrevier.com
---

When I'm not stuffing my face with sweets, you'll catch me running around in the gym hall. I'm a passionate floorball player and coach. On rainy days, I tinker with my homebuilt PCs, robots or other gadgets. Music is always my trusted companion. I also enjoy tackling hilly terrain on my road bike and criss-crossing the country on my cross-country skis.
---
---