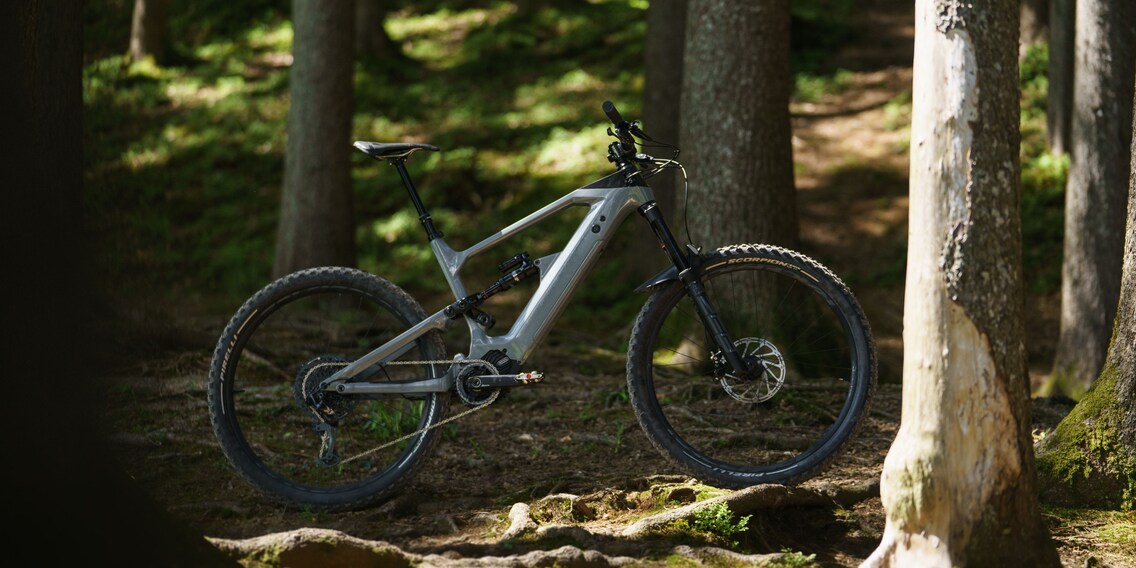 E-bike costs: what about electricity prices and battery wear?

A good e-bike costs a small fortune. One with plenty of high-quality equipment will cost you as much as a small car. And if you use your e-bike a lot, you'll face high, recurring electricity bills. Is this true or a myth? Let's find out.
When it's dry outside, I usually spend my after-work time outdoors. My favourite thing to do is hop onto the «Graugöppu» (the e-bike from the series Pedalato I built myself), put on Turbo Mode and tackle a few hills around Einsiedeln. There are plenty of them in the pre-Alpine landscape around Sihlsee. The battery, which is almost empty after about 1,500 metres of altitude gain, just about gets me home.
As usual, I plug the power supply into the wall and the other end into the charging socket in the frame of my bike – without giving it a second thought. The 840 Wh (watt-hour) battery needs to be powered up for my next tour. On my way from the garage to my apartment, my letterbox reveals a much too expensive bill from the electricity company. I take a closer look at it and, for the first time ever, wonder what my e-bike tours actually cost me. A few francs or only a few cents?
Easy calculation
If you know the battery capacity and the prices of your electricity supplier, it's easy to calculate the cost of charging the battery. The capacity of e-bike batteries is usually specified in watt-hours, while we pay for electricity in kilowatt hours. So you need to convert the battery capacity into kilowatt hours and multiply this value by the price per kilowatt hour. This results in the price in cents for a full battery charge.
Battery capacity in kWh × cost per kilowatt hour = effective cost for one battery charge
In my case, the calculation looks like this: I get the electricity costs from a table on my network operator's website (only available in German).
0.84 kWh (840 Wh) × 24.36 cts/kWh = 20.46 cents
That's the theory. In reality, my battery is never completely empty. The motor needs some voltage to be able to run at all. Ideally, I plan my tour in such a way that I get home with some power left. For this reason, I decided to round off the amount to 20 cents for any further calculations.
Cheap commute
At around 20 cents per battery charge, my e-bike doesn't make much of a dent in my electricity bill. I charge the battery two to three times a month. Mainly in the warmer seasons. So if I use my e-bike regularly for eight months a year, it costs me just under five francs a year. In my case, that's a negligible amount.
There are people who use an e-bike to commute to work all year round. Let's take a look at the numbers using a hypothetical example: a commuter covers 15 kilometres to work, which means 30 km per day or 150 km per week. With battery assistance on max and on a paved surface without steep hills, a state-of-the-art bike can cover 70 to 80 km on one charge. This means, the bike would have to be charged about twice a week. That adds up to only 40 cents a week. In a 52-week year, that's no more than 21 francs. And this is based on a purely hypothetical calculation in which the person cycles to work every day of the year without holidays or sick days. In reality, many people in Switzerland take five weeks' holiday a year, are sick for a few days or work from home now and then. The calculation would have to be done on an individual basis. But no matter how often the e-bike is ultimately used or how much electricity prices fluctuate, the electricity costs aren't significant. Maintenance work, such as regularly changing brake pads or tyres, is much more expensive.
Wear and tear and correct storage
Now that I know power consumption is pretty much the least of my worries with my e-bike, I wonder how I can extend the battery's life. A Bosch battery costs 700 to 900 francs. The no-name model that's built into my «Graugöppu» is comparatively cheap at around 350 francs. By maxing out the life of the battery, I save costs and minimise the ecological damage at the same time.
To find out more about storage and wear, I ask my trusted mechanic. Philipp Kälin from Veloeggä says the following: «These batteries are very low maintenance and there are only a few things you need to pay attention to. To keep the battery in good condition for as long as possible, it's worth storing it in a cool cellar during the winter months at a charging level of between 30% to 60%.» In his career, Philipp's never had to replace a battery due to insufficient capacity.
Using a tester, his team regularly tests batteries from customers who suspect the battery has become weaker. «Even after 5 – 6 years and 140 or more charging cycles, we've never measured a capacity of less than 85% of the original value.» In other words, an e-bike battery requires less maintenance than any other part of the bike. Often, Philipp suspects, e-bikers have the impression their battery has become weaker because they're cycling alongside newer bikes that have larger battery capacity. If their range is higher, it's simply because they're equipped with more advanced technology. These batteries feature a higher power density and the motors are more energy-efficient.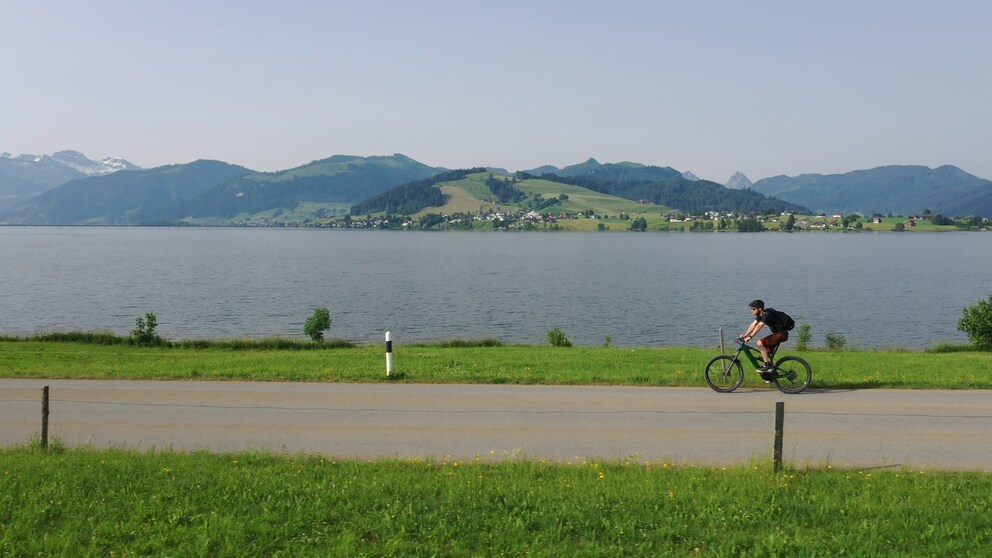 Now, I know that the most expensive thing about an e-bike is the initial purchase – not the negligible energy costs. I'll enjoy my next e-bike tour without worrying about the price of electricity and the wear and tear of the battery. Speaking of e-bike tours, I'm done with work. See you on the trails!
Header image: Manuel Wenk
---



As a Multimedia Producer, preparing multimedia content and knowing about cutting-edge technology is my business. My main focus at digitec is producing videos. I can't wait to try out new products such as cameras, drones or smartphones as soon as they're launched. This is where being at the source comes in rather handy. When I'm not working, I'm probably skiing, biking or hiking – the mountains are my place to be. 
---
---
---
---