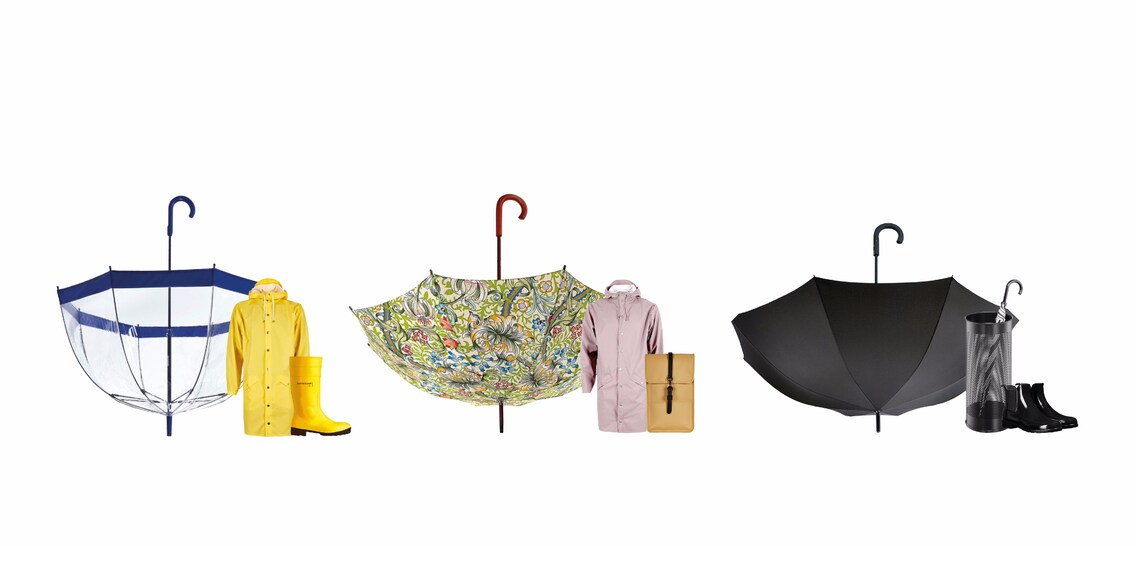 Defy the rain in style!

Laugh in the face of the miserable weather and look great doing it! With the right umbrella to suit your personality, there's no more compromising your style when it's raining cats and dogs.
The stylish city sailor
As the saying goes, there's no such thing as bad weather, only unsuitable clothing. With a transparent umbrella, you'll have the roads in check while others can admire your colour-coordinated outfit. Turn green with envy, enviers!
The fashionable femme fatale
Perfect your extravagant entrance with a smart Lulu Guinness brollie covered in red lips.
The happy hippie kid
No way a few drops of rain are going to ruin your mood! Your sunny nature makes you a little ray of sunshine. Combined with your floral umbrella, you'll have everyone charmed.
The sharp suit
Sober and professional is the look you're aming for. Rain accessories in black are definitely a safe bet.
You might also like:
Skeleton Loader

Skeleton Loader

Skeleton Loader

Skeleton Loader
---



When I'm not busy putting together home décor themes or planning marketing activities for Galaxus, I enjoy decorating my home with things I love and starting DIY projects I finish all too rarely. The inspiration I get comes from blogs, magazines and travels. My favourite home living styles: Nautical, Scandinavian and Nordic. 
---
These articles might also interest you
Skeleton Loader

Skeleton Loader

Skeleton Loader

Skeleton Loader

Skeleton Loader

Skeleton Loader