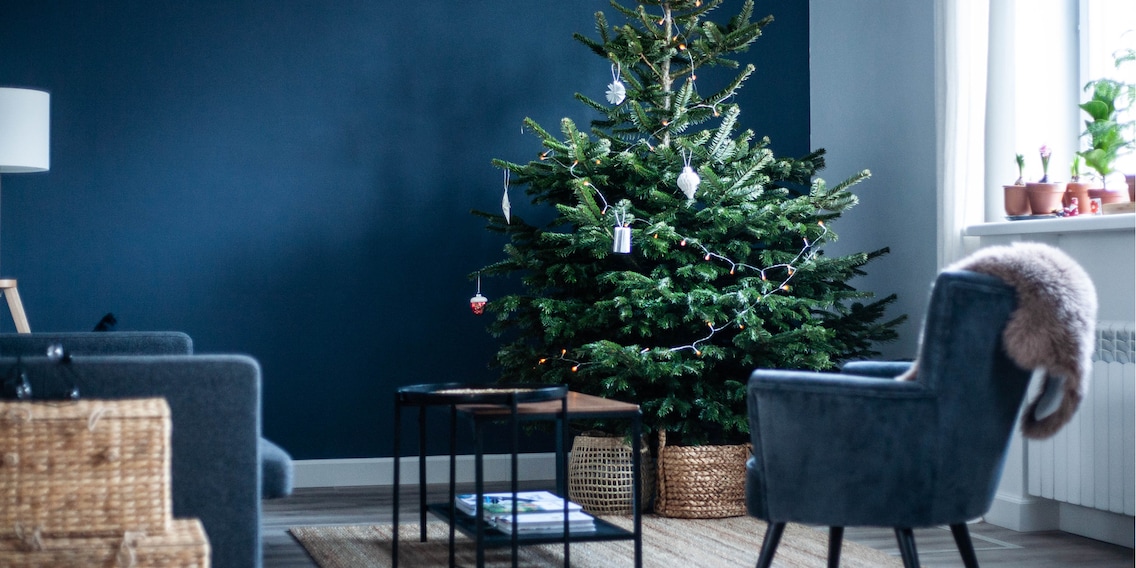 Decking the halls starts earlier every year

When do you put up your Christmas tree? And when do you decorate it? Because it stresses me out that Christmas trees in my area are already making their way into living rooms at the end of November.
The first Sunday of Advent falls on the earliest possible date this year – 27 November. This really got my children thinking: «Why are we celebrating the first Sunday of Advent when it's not even December?» Some useless knowledge at this point: the most logical situation is if Christmas Eve falls on a Tuesday, especially for children. Because then they can open their first Advent door on the first Sunday of Advent.
But it wasn't just the first Sunday of Advent that was unusually early this year. It seems to me that Christmas trees are being bought earlier and earlier. I can understand that you want to secure a good one in exactly the right size as quickly as possible. However, the trees aren't temporarily stored outside in water; they're often set up and decorated in people's living rooms.
Why we've always put up our tree relatively late
Personally, I find it stressful when Christmas trees are bought and decorated at the beginning of December. Everyone should do what they like with their Christmas tree. And yet I come under pressure when my children urge me to buy a Christmas tree in early December. «Dad, Madlaina's family has already bought a Christmas tree. Can I go and decorate the tree with her today?» my daughter asked me at the end of November.
In recent years, we've always bought our tree just a few days before Christmas. This may also be due to our not exactly huge living room. Above all, we believe that the magic of a decorated Christmas tree fades when it's been around for several weeks.
Switzerland and Germany follow the US trend
Philipp Gut confirms that my impression isn't subjective. He grows Christmas trees and is the managing director of IG Suisse Christbaum. «Yes, we're actually finding that Christmas trees are being bought earlier and earlier.» He reports that Christmas trees were bought much earlier during the pandemic in particular. «I'm sure it has something to do with the fact that trees can easily last for three weeks nowadays, and people want more from their tree,» Gut surmises. And a look beyond national borders confirms this trend. A survey by the German Press Agency revealed that only about one in eight Christmas tree buyers in Germany decorates their tree on Christmas Eve. Most Germans apparently put up their tree weeks before Christmas, mirroring American consumers, who do so shortly after Thanksgiving at the end of November.
While we're at it: how many Christmas trees are sold in Switzerland? «That's not so easy to estimate,» stresses Philipp Gut. Because if all 200,000 forest owners cut down one or two trees and gave them away, that would make 400,000 trees. «Then there's the difficulty that imports are measured in tons rather than trees. All in all, however, we estimate that over 1.5 million trees are sold in Switzerland,» says Gut. About half are reportedly grown in Switzerland. «And the Nordmann fir is the best-selling variety, making up around two thirds of sales.»
A plastic tree is a potential alternative
Questions add to the stress. Are we bad parents because we only allow our children to enjoy the Christmas tree for a few days? Are we providing enough Advent magic and pre-Christmas joy? And why are people buying their Christmas trees earlier and earlier anyway?
There are probably multiple reasons. Firstly, in times of increasing environmental awareness, many people probably think: «If even a small tree has to be cut down in the name of Christmas, it should at least be worth it.» OK, but then you should probably opt for a plastic Christmas tree right away, because that way you don't have to fell a Christmas tree in the first place.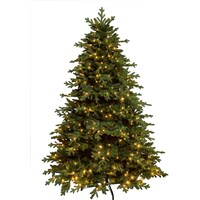 Another reason to buy a Christmas tree prematurely could be the call to save electricity and energy. That's why some people are doing without their traditional Christmas lights this year, including a flashing Santa Claus on his reindeer. Then there really isn't much left except candles and a beautifully decorated Christmas tree to get into the festive spirit. However, I for one have still set up our glowing snowman, which I received as a gift from my father-in-law years ago.
Before you cry out in horror and accuse me of abandoning the collective commitment to save electricity, I can reassure you. I obviously installed a timer. The snowman only glows softly for two or three hours in the evening. If you don't want to do without Christmas lights completely despite the threat of a power shortage, it's best to buy lighting with LED bulbs.
And then there's the question of how long to leave the tree up
This year I'll probably bow to the demands of my children and buy a Christmas tree before long. However, the question remains how long the Christmas tree will stay. Some people dispose of their tree right at the start of January. Others keep it in the room until there are more needles on the floor than on the tree. With this in mind, I wish you a wonderful Advent season – with or without a Christmas tree – and a merry Christmas with your loved ones.
Header image: Shutterstock
---



Half-Danish dad of two and third child of the family, mushroom picker, angler, dedicated public viewer and world champion of putting my foot in it.
---
---
---
These articles might also interest you