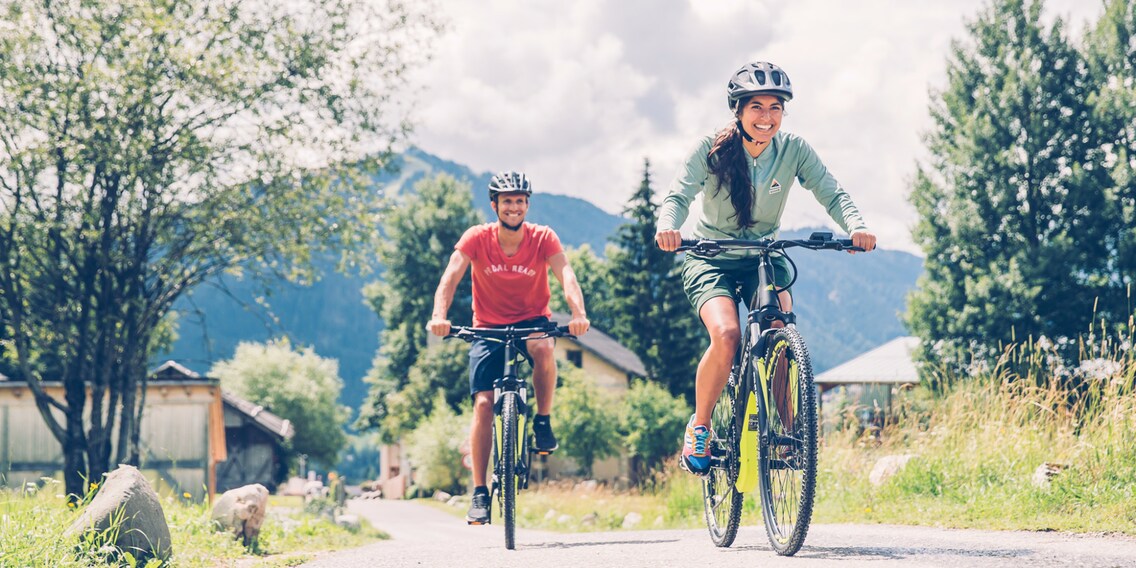 Every seventh bike sold in Switzerland is an electric bike.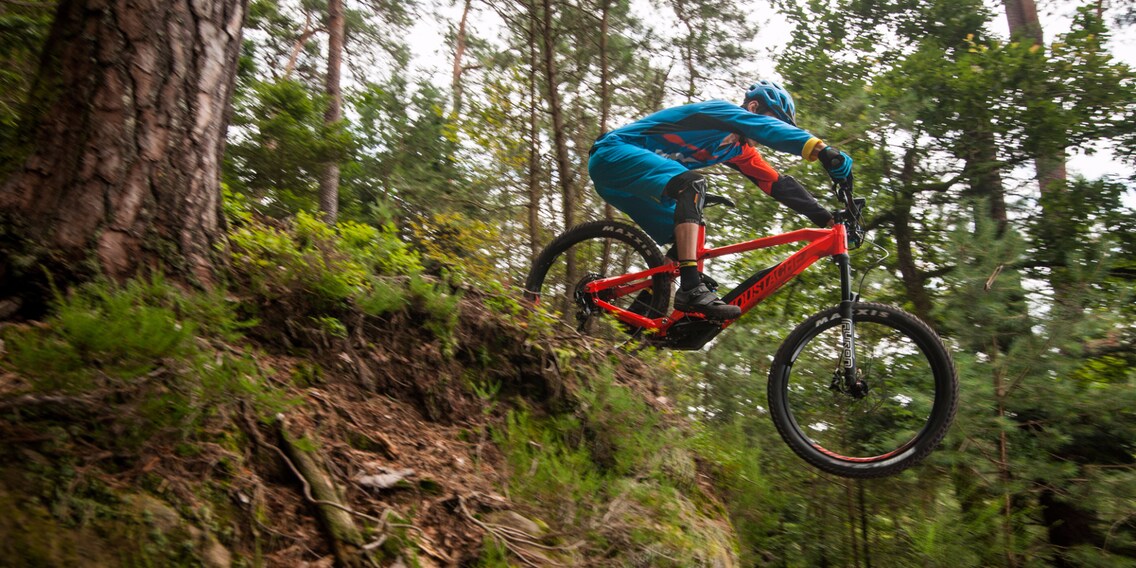 Increasingly popular among bikers – motorized mountain bikes
Cycling with tailwind – a buyers guide
The times when e-bikers were laughed at by "real" cyclists are long gone. Bicycles with motors have made huge progress, not just in terms of technology but also optically. It's no coincidence that every seventh bike sold in Switzerland is an electronic bike. Our e-bike range with over 130 bikes is bound to include something that suits you.
To know what you are looking for in our e-bike range, I will show you what criteria you should consider when buying your e-bike:
1. Speed
Most e-bikes feature pedal assistance of up to 25 km/h and can cover distances of more than 100km. Faster e-bikes, such as the ST1 X from Stromer or the eCorso Gates from Cresta, even have a maximum speed of 45km/h! For the latter, wearing a helmet is obligatory and you must attach a yellow control plate with an insurance sticker to the bike.
2. Type of drive
Most e-bikes today are driven by central or rear-wheel motors.
An advantage of a central drive is that when changing gears, both the pedal rate as well as the motor transmission are changed. Ideally, the cyclist and the motor work in the speed that offers the best power. In addition, the front and rear wheels can be easily installed and removed as they are not equipped with a motor. Virtually all major manufacturers such as Bosch, Yamaha, Shimano and Panasonic use this technology.
Rear wheel motors are characterised by a direct transmission of force as well as good ground adhesion, which encourages a sporty and dynamic cycling behaviour. The cyclist will feel like someone is pushing him or her from behind. Disadvantage: When changing the rear wheel, the wiring must be disconnected.
3. Battery and range
The battery is one of the most important components on an e-bike. Practically all large manufacturers install lithium-ion batteries because they are the be all and end all of batteries due to their comparatively low weight, high performance and eco-friendliness. The heavier nickel-metal hydrid batteries have now become less common and are only used in low-priced entry-level bikes.
The travel distance, which can be covered with one battery charge (usually indicated as "range"), depends on different factors: On the one hand, of course, on the capacity of the battery itself and on the strength of the chosen motor support. On the other hand, on the terrain, tyre pressure as well as the weight and strength of the cyclist. Bosch has created an online range assistant to calculate how far you can go with your Bosch motor.
4. Area of application
The e-bike's area of application is very important, of course. Do you need the bike for your daily trip to work in the city? Do you plan on going for long cycling tours? Or are you a passionate biker who is happy when the bike can provide some support up a hill? Depending on the intended use, a city trekking or mountain e-bike is the right choice for you.
E-bikes for the city
E-bikes for tours
E-bikes up hill and down dale
This might interest you (in German):
Skeleton Loader

Skeleton Loader

Skeleton Loader

Skeleton Loader

Skeleton Loader

Skeleton Loader
---
I'm not a great cook, struggle with home decorating and am incapable of properly assembling IKEA furniture. So at Galaxus, I'm a marketing manager in charge of sports. And sports is also what I love doing best in my spare time: cycling, tennis, skiing, swimming or working out at the gym. I'm also passionate about football and a big Bayern Munich supporter. 
---
These articles might also interest you
Skeleton Loader

Skeleton Loader

Skeleton Loader

Skeleton Loader

Skeleton Loader

Skeleton Loader