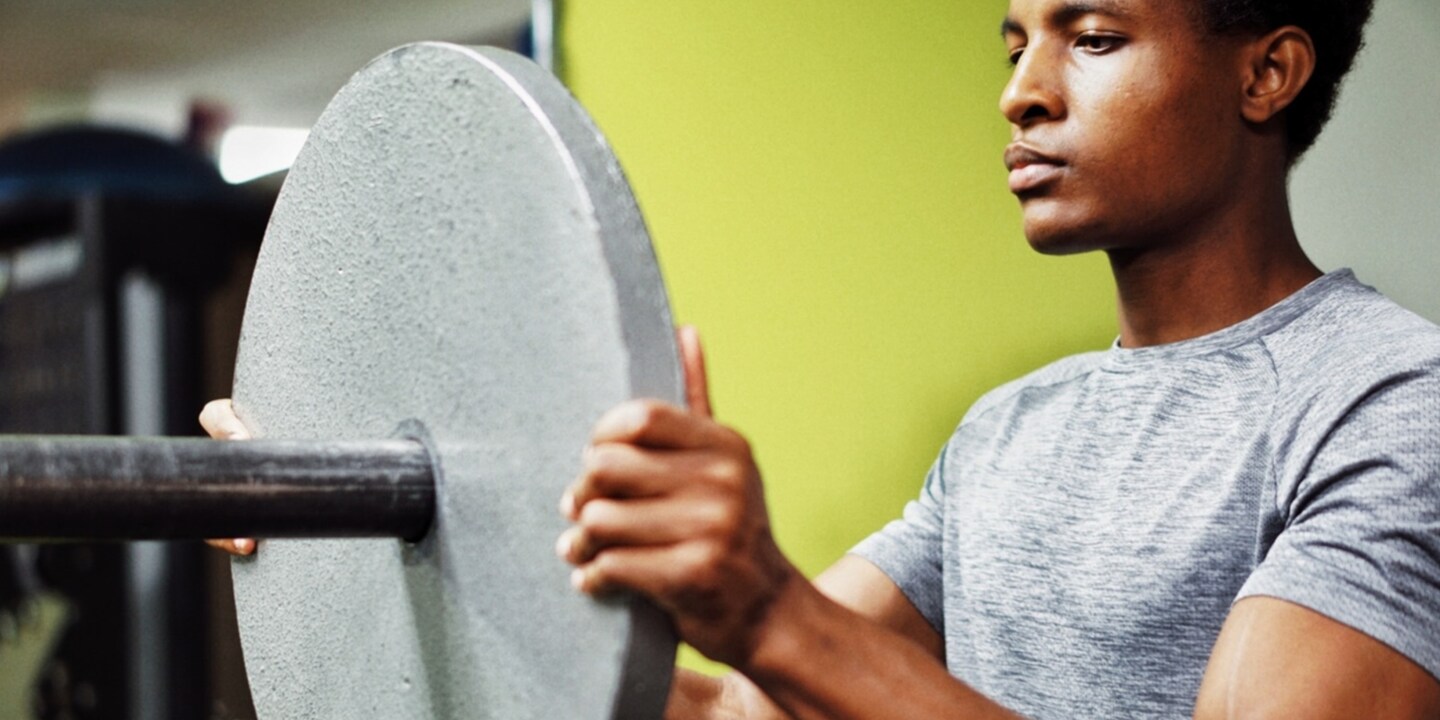 Barbell plates are the new toilet paper
More and more people in Switzerland are setting up their home gym. The Romands in particular seem to be doing some heavy lifting – they're the champions when it comes to buying barbell plates.
Post-coronavirus times will come. Maybe as soon as this summer? Many of us want to whip ourselves back into shape by then, right in time to rock our swim trunks or bikinis. Others simply want to do something good for their health. Whatever the reason, the Swiss are trying to keep fit during the pandemic. Sales of fitness products have increased almost fivefold in the space of a year. You don't just work from home; you also work out at home. Catchphrase: home gym.
Fit, fitter, home gym
Back when gyms first locked their doors in the spring of 2020, it was the absolute fitness freaks who went wild for dumbbells and the like. Many Swiss probably held back, hoping for a quick reopening of the gyms. And they did reopen – for a while. In the fall, the situation worsened: admission was restricted and masks were made mandatory, followed by another closure towards the end of the year. That was reason enough for many amateur athletes to set up their own fitness oasis at home, complete with anything from yoga mat to weight bench to treadmill.
Patrick Bächtiger, who's responsible for purchasing sporting goods at Digitec Galaxus, can confirm this trend. «In November 2020, demand for fitness equipment increased significantly,» he explains. «Maybe our customers wanted to prepare for the fight against holiday weight gain.» And demand for fitness items remains high in the new year. «Typically, gyms are bursting at the seams in January. In times of pandemic, people have to look for an alternative channel for their New Year's resolutions,» Bächtiger speculates.
The Romands and strength training – two peas in a pod
What kind of equipment is particularly popular in Swiss households? This January, virtual shopping carts were overall most frequently filled with yoga mats and fitness bands. Demand for more heavy-duty equipment has grown the most. In German-speaking Switzerland, barbells are in particularly high demand, while in the Romandy, barbell plates are the big sellers.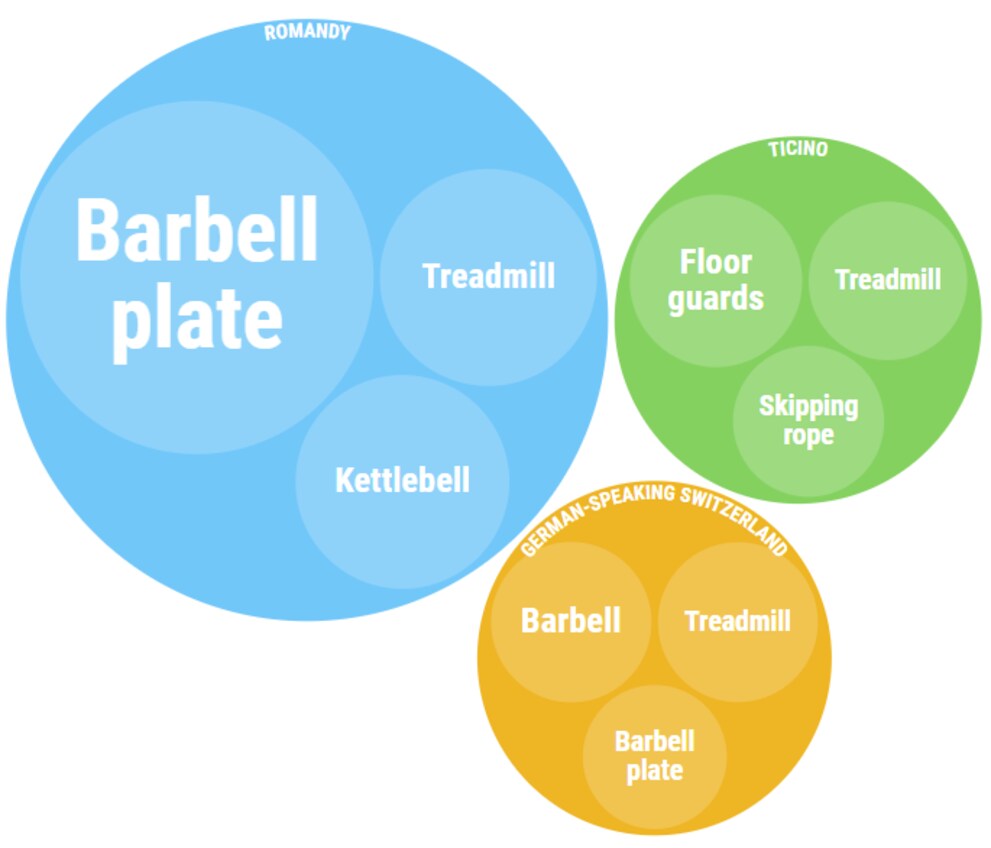 Romand customers ordered 55 times more of those compared to the previous year. They seem to be particularly sporty (or at least very motivated); products from Galaxus' fitness range were bought 8 times more frequently on average in January than a year ago. By contrast, orders «only» quadrupled in German-speaking Switzerland and Ticino.
What does your home gym look like? Do you prefer to go jogging? Or is sport just not your thing? Share your thoughts in the comments – and stay healthy!
Charts: Made with Flourish.
---
Studies claim that we have a shorter attention span than goldfish. Ouch! My job is to get your attention as often and for as long as possible. How? With content you enjoy. Outside of the office, you'll find me on the tennis court, curled up with a book, Netflixing or travelling.
---
These articles might also interest you
Skeleton Loader

Skeleton Loader

Skeleton Loader

Skeleton Loader

Skeleton Loader

Skeleton Loader