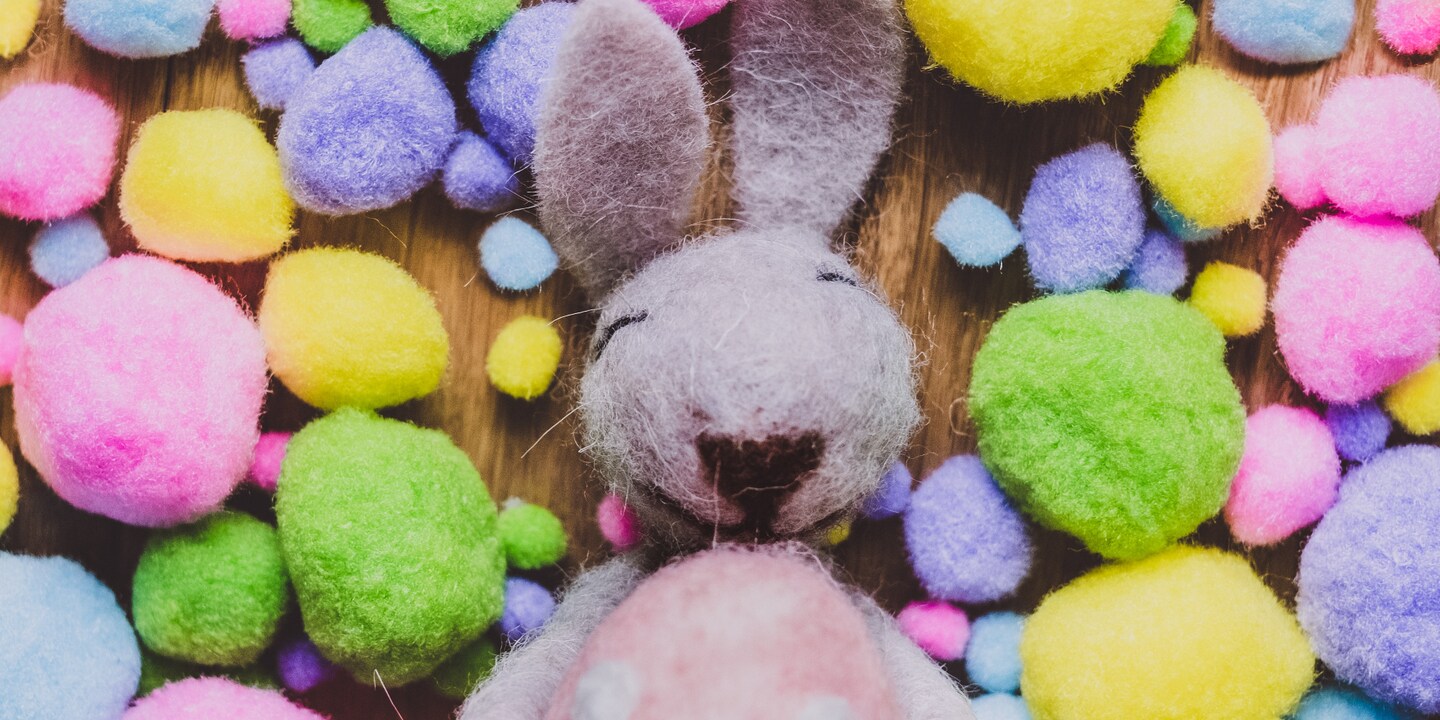 A note from the Easter Bunny
My name is Bunny. Easter Bunny. I'm carrying a basket full of first-hand information. About what? Anything I'm interested in: from carrot seeds to chocolate rabbits to Easter decoration. Let's hop through the Galaxus range together.
With Easter just around the corner, it's busy season for us Easter Bunnies. Stealing eggs, painting them, hiding them...all that stuff, you know. But I've made it a priority to go through the Galaxus shop and pick out my favourite Easter products. Here you go!
Plant some carrots, would you?
To start off, I'll reveal which garden products are especially popular this Easter. The Galaxus customers seem to have green fingers. Happy days! Potting soil, seeds, cultivation containers and fertiliser are the most popular items among all you amateur gardeners. Bring on the carrot beds! They don't taste nice, but look gorgeous: check out the daffodils and hyacinths sprouting from the mix of bulbs by Fresca-Plant.
Looking for more tips on gardening? Here's a great article: Put in the work now and reap the benefits in the summer.
Easter time is chocolate time
Now let's look at which sweets are most popular with the people in Switzerland this Easter. The Merci chocolates and Chocolate Mini Delights are much-loved by chocolate aficionados. They're closely followed by my favourites: chocolate bunnies and chocolate eggs. Enjoy the Easter hunt and the sweet treats!
Fancy enclosures for my relatives
I don't only care about carrots and chocolate – I want my domesticated friends to be happy, too. These crazy Covid times have made keeping pets very popular. More than twice as many enclosures for small animals were sold on Galaxus this year than in the same period in 2020.
It's all the more important that all your new furry friends feel comfortable in their enclosures or cages. I asked my aunt, law professor at Bunny University, for advice on keeping rabbits and she told me what the law is in Switzerland, according to the provisions of the Animal Protection Ordinance (TSchV 455.1). First of all, rabbits are sociable animals and should never be kept alone. What's also important is to give them enough space to hop around. At least as much as required by law, but when it comes to run area, bigger is better.
Easter decoration
As I hop from home to home, I love seeing beautifully decorated window sills, entryways and kitchen tables. As expected, the bestsellers in the Easter decoration range are egg- and bunny-related: emerald green Easter eggs,bunnies made of wood and cement are en vogue this year. If this doesn't spread that Easter atmosphere, I don't know what will. However, unlike their irresistible chocolate twins, they're not edible. Is that a pro or a con? I'll let you be the judge of that.
Want to add your comments or criticism? Let me know in the comment section. If I get around to it, I'll answer. But please don't send me your wish lists, I'm not Santa. Happy Easter!
Your Easter Bunny
---
Studies claim that we have a shorter attention span than goldfish. Ouch! My job is to get your attention as often and for as long as possible. How? With content you enjoy. Outside of the office, you'll find me on the tennis court, curled up with a book, Netflixing or travelling.
---
These articles might also interest you
Skeleton Loader

Skeleton Loader

Skeleton Loader

Skeleton Loader

Skeleton Loader

Skeleton Loader