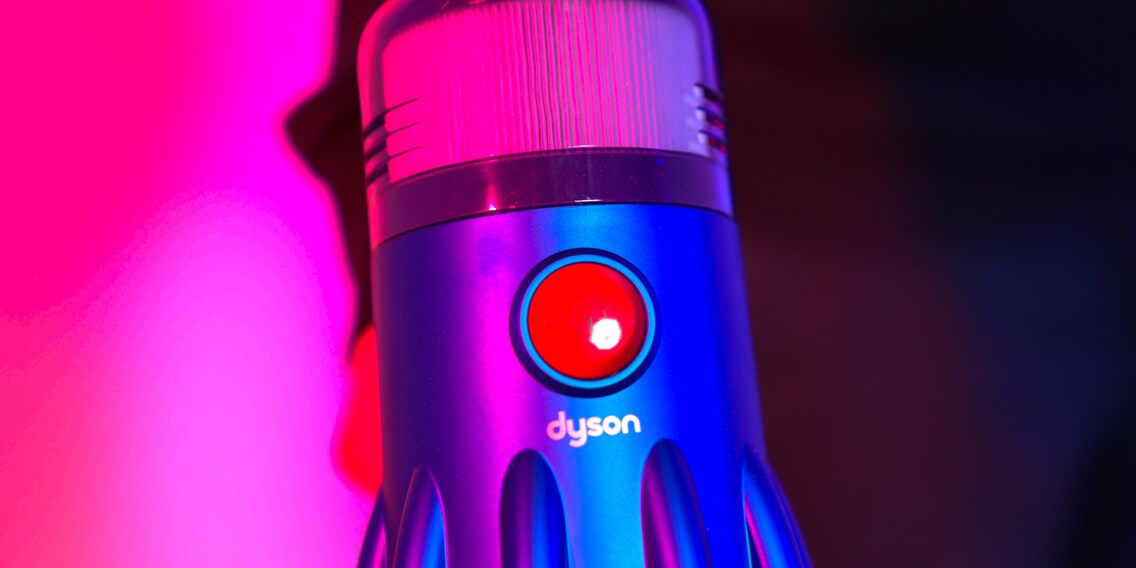 A minor tweak has made this Dyson vacuum cleaner (almost) perfect
Dyson's cordless vacuum cleaners have become the ultimate dust suckers on the market in recent years. Until now, though, you've always had to keep your finger on a trigger when vacuuming. With the V12, these days are finally over.
It's the little things that make a product go from «passable» to «practically perfect». In this case, it's a big, red button. Press it once and the Dyson V12 does its thing without you having to hold down the button. Every other model has a trigger, which needs to be held down constantly. Sooner or later, you end up with cramp in your fingers.
Freedom has its price
Now, the Dyson works away without any intervention from you. Why didn't Dyson incorporate this feature before? «The trigger-like system preserves the battery» said Dyson in response to an enquiry. Which makes sense. One push of the red button and the vacuum runs until the battery runs out of juice. Or until you press the button again. That said, you won't forget to turn off the Dyson V12 anyway. It's a vacuum cleaner – and it sounds like one, too.
There are various versions of the V12, including one with a laser system, which I tested as part of my review of the V15. Compared to the V15, the V12 has slightly less suction, isn't as heavy and has a big, red button.
You can take a look at my V15 review, here:
---
When I flew the family nest over 15 years ago, I suddenly had to cook for myself. But it wasn't long until this necessity became a virtue. Today, rattling those pots and pans is a fundamental part of my life. I'm a true foodie and devour everything from junk food to star-awarded cuisine. Literally. I eat way too fast. 
---
---
These articles might also interest you
Skeleton Loader

Skeleton Loader

Skeleton Loader

Skeleton Loader

Skeleton Loader

Skeleton Loader