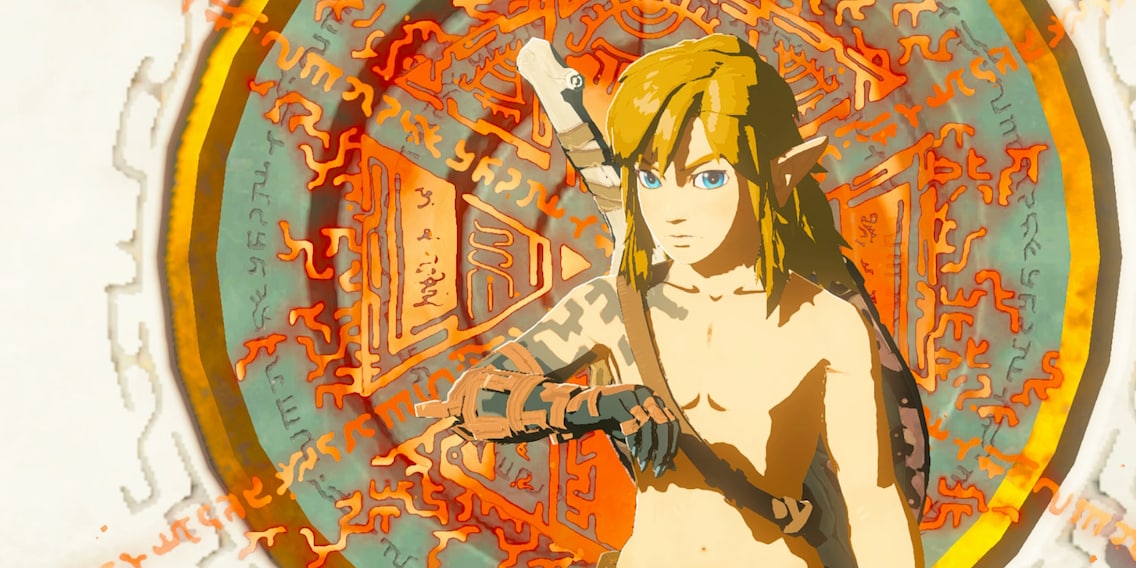 11 things I wish I'd known before playing Tears of the Kingdom
The Legend of Zelda: Tears of the Kingdom is a grandiose game. With the game world's size and the complex gameplay mechanics, it's easy to lose sight of the big picture. Here are 11 tips to help you get started.
Spoiler warning: there are some minor gameplay spoilers for Tears of the Kingdom in these tips. I've hidden these in info boxes that you can expand at your own discretion. Everything that's not in said info boxes contains no spoilers.
---
Link's new adventure in Hyrule is an epic masterpiece in which you can spend hundreds of hours. This game teaches you the most important elements of crazy sandbox gameplay step by step in tutorials. But with so many options, it's difficult to keep track. In addition, there are some handy tips and tricks that the game never explicitly reveals.
Here are 11 tips I wish I'd known before playing Tears of the Kingdom.
1. Unlock allies as soon as possible
After the tutorial, Tears of the Kingdom throws you into the open game world of Hyrule and lets you do whatever you want. It's tempting to start exploring the game world right away. Why not – after all, Link's mummified hand taught you all the important skills in the tutorial.
This is only partly true. As you progress through the story, you'll unlock more abilities and items that'll help you both in combat and in exploring the open world. Especially handy are spirits of allies that you can summon at the touch of a button.
The following info boxes reveal which allies are especially helpful and how to unlock them:
The spirit of bird warrior Tulin in particular is extremely helpful in exploring Hyrule. At the touch of a button, your feathered ghost friend creates a powerful gust of wind that lets you sail even further through the air. This'll allow you to reach remote islands and areas relatively early on.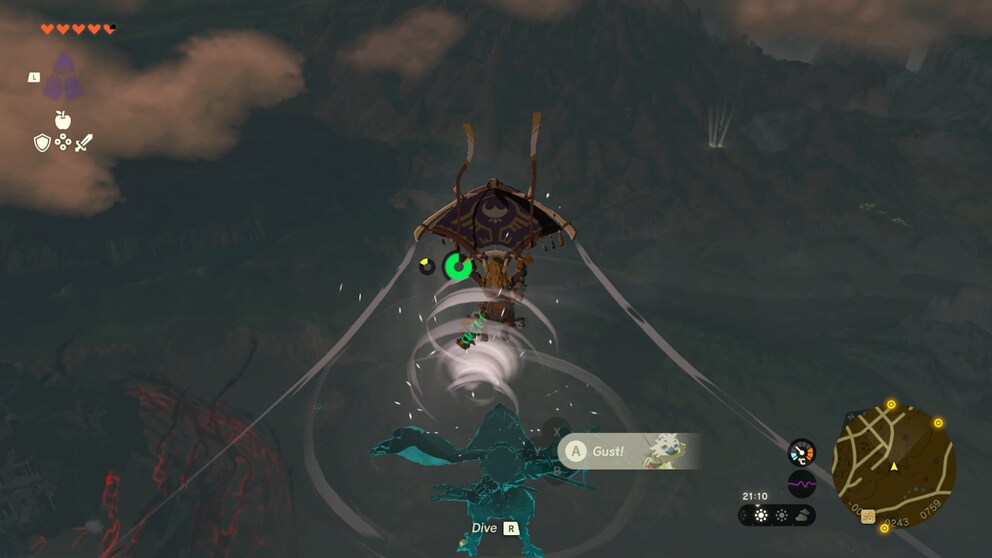 Also helpful is the spirit of Yunobo of Goron City. He sweeps away enemies in battles with a powerful fire attack and is also useful for exploring Hyrule's cave systems as well as the underground, where you'll run into numerous huge rock formations that hinder your progress. Instead of laboriously clearing them with a hammer or precious bombs, you can simply send in Yunobo. Not only will you be faster, you'll also be more resource-efficient.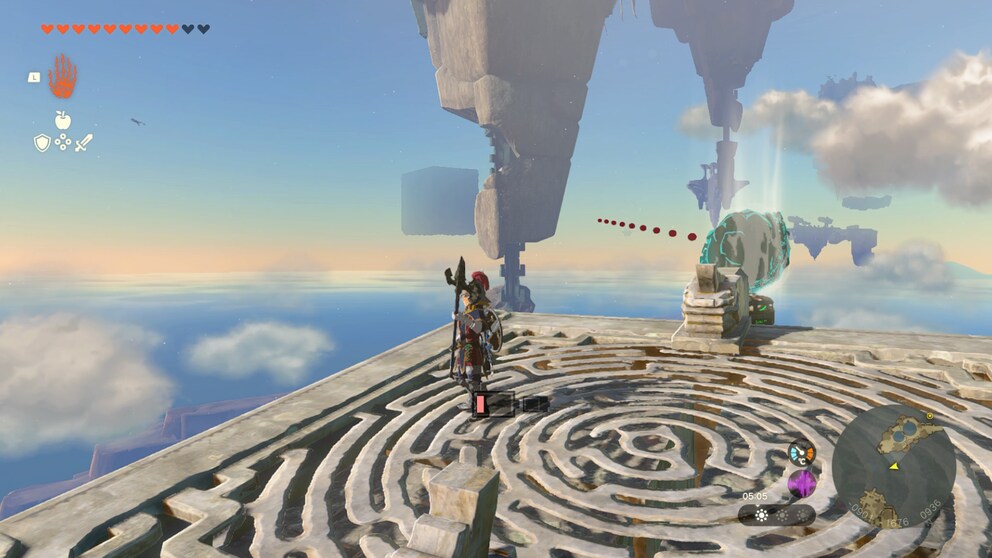 You can unlock the two spirits by completing the main quest to investigate the four regions. To do so, go to Rito Village and Goron City. The rest of the allied spirits are nice, but nowhere near as helpful as Yunobo and Tulin…
2. Invest in Stamina early
The map design in Tears of the Kingdom is much more vertical than in Breath of the Wild. In other words, you'll be spending a lot of time in the air. This makes it all the more important that you invest in your endurance as early as possible. There's nothing more annoying than seeing an exciting island in the sky above Hyrule, but not having enough stamina to fly there with your paraglider.
3. Invest in battery upgrades early
Just as important as Stamina is the capacity of your Zonai battery. All Zonai creations that you assemble with your Ultrahand consume batteries. The higher your charge, the further you can fly or drive your machines.
You can expand the battery by mining the raw material Zonaite in the Depths of Hyrule. You can find it in shiny stone formations. You can have the raw material processed into Crystallised Charges at alchemy Constructs – you can also find these underground. You can give these Crystallised Charges to refineries and in return get upgrades for your battery. You can find a refinery right next to the scouting post in front of Hyrule Castle
4. Don't waste too much time building in the beginning
You've seen videos and screenshots with insanely cool machines and wonder why you can only assemble unspectacular, semi-functional creations? That's exactly what happened to me at the beginning of my adventure. Am I too stupid? Why can't I control my car? Why does one thing work and another doesn't? Why does it look so cool in the video and so dorky with me?
At the beginning of your adventure, you're pretty limited when it comes to crafting. As you progress through the game, you'll unlock new Zonai parts that you can also carry around.
That's why you shouldn't waste too much time tinkering at the beginning of the game. And don't get discouraged if your builds don't look as cool as the insane machines seen in the trailers. As you increase your play time, gather new Zonai components and increase your battery, you too will be able to build insane creations. Patience, young Padawan.
If you're curious about my own creations, you can find them in my video review.
5. Save time with Autobuild
Autobuild allows you to build saved creations automatically.
Unlock the function in a side mission (Master Kohga of the Yiga Clan) in the Depths. With Autobuild, you can build the last 30 machines from your crafting history at the touch of a button. You can even save eight of them as favourites. In the Depths, you'll also find blueprints from the Yiga Clan for absurd Autobuild creations, which you can use as the basis for even crazier creations.
It's worth unlocking this feature as soon as possible. It makes crafting really fun.
6. Arrows + monster eye = the ultimate weapon
Arrows play a much more important role here than in Breath of the Wild. You can combine any item with your arrows and experiment with the result. Some of them will give you huge advantages in battle.
The combination with monster eyes has proved most useful in my adventures. If you stick an eye onto an arrow, the projectile will automatically track its target – an incredibly powerful combo. Some enemies, like the giant three-headed gleeok dragons, are much easier to kill with this combo.
Therefore, make sure you always have enough arrows and eyes in your inventory. For exploring the dark Depths, arrows and purifier seeds are a winning combination.
7. Sort your items
Combining items with weapons and arrows is fun, but can quickly end in chaos as the number of items increases, especially because the item quick selection is just one long line. Where can I find Gibdo Bones, again? Where's that stupid flamethrower hiding? The eternal scrolling is annoying.
Luckily, you can sort your items at a click. By default, your items will be sorted by type, which isn't very useful. Press the Y button to sort the items by attack strength, frequency of use or Zonai components.
Internalise the sorting options and you'll be able to fight your way through hordes of enemies much faster and more elegantly. It takes practice, but over time you'll fly through the quick-select menu and use the full range of your items in no time.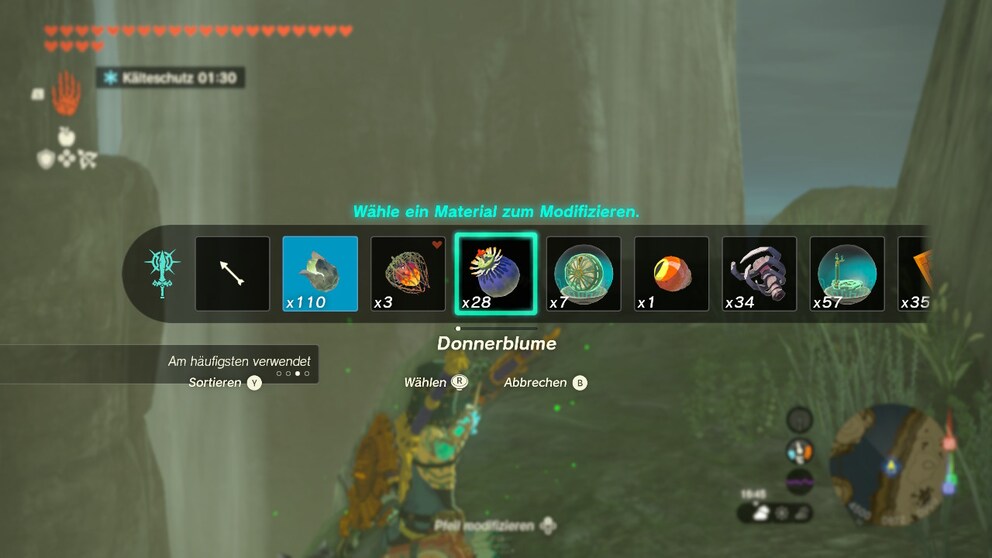 8. Use motion controls and increase camera sensitivity
In Tears of the Kingdom, the camera is extremely sluggish by default. Increase the sensitivity to the maximum. Especially in battles with many enemies, this makes a huge difference. It also makes exploring the game world so much more fun.
And don't forget: the game offers excellent gyro controls that let you target enemies with millimetre precision.
Anyone who knows me will tell you that I'm a big proponent of motion controls.
9. Unlock upgrades for your Purah Pad as fast as possible
The Sheikah Slate is gone, but Link has a new gadget in Tears of the Kingdom: the Purah Pad. It offers some old familiar features that'll help you on your adventures.
Unlock new features for the Purah Pad in the side quest Hateno Village Research Lab. At the lookout, mad scientist Robbie will invite you to the institute. Once there, you'll need to collect some items and complete missions for him
Use the beeping sensor to track down hidden shrines – or enemies and items. This allows you to quickly collect Stamina and Heart Containers. You can place glowing teleport medallions throughout the game world and travel back to them at any time. You can unlock up to three medallions. Hero's Path is also back. In this mode, the map shows you which paths you've already taken through the sky, on land and underground. This is especially helpful when exploring the Sky Islands. How to systematically work your way through it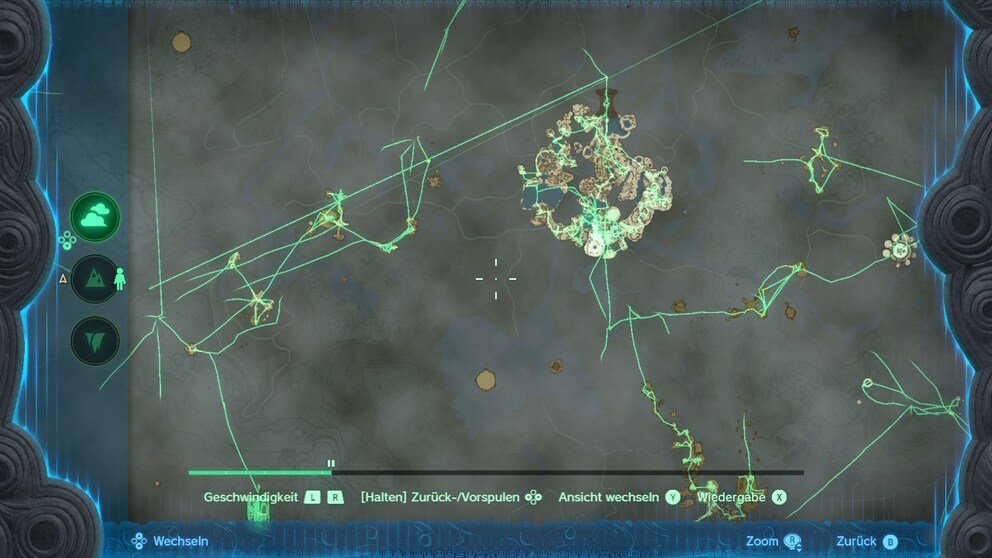 10. Take photos and screenshots
You can also use the Purah Pad to take pictures. If an item or in-game map looks fishy to you, take a picture of it. Chances are you'll need the photos for a later side quest.
It's also worth taking screenshots of conversations. Many NPCs will give you cryptic hints about exciting places, treasures or rumours. I often forget where I need to go or exactly what they said. Screenshots are an easy way to jog my memory.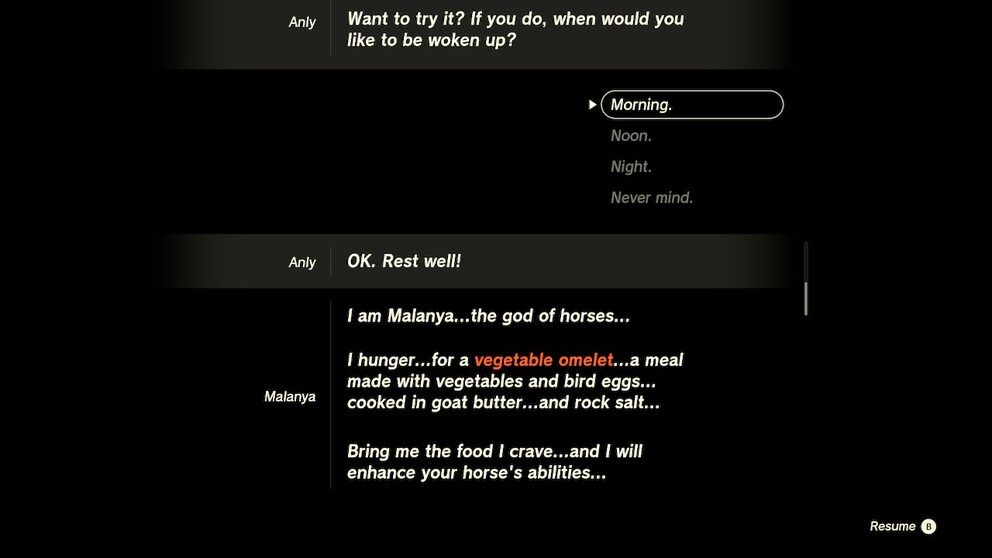 11. Blindly soldiering on doesn't work in the Depths
It took me a while to warm up to the huge and extremely dark underground world of Hyrule. I kept losing my orientation and getting blocked off by rocks. It was frustrating.
Eventually, I realised that blindly soldiering on wouldn't do the trick here. While in the world of Hyrule and the Sky Islands I can simply run, fly and drive around, I have to properly plan my actions in the Depths.
At the beginning of your underground adventure, follow the mysterious statues – they'll lead you to exciting places. Try to activate as many purifying roots as possible to brighten up your surroundings. Use purifier seeds, too – stick them to arrows to get your bearings in the dark with a well-aimed shot.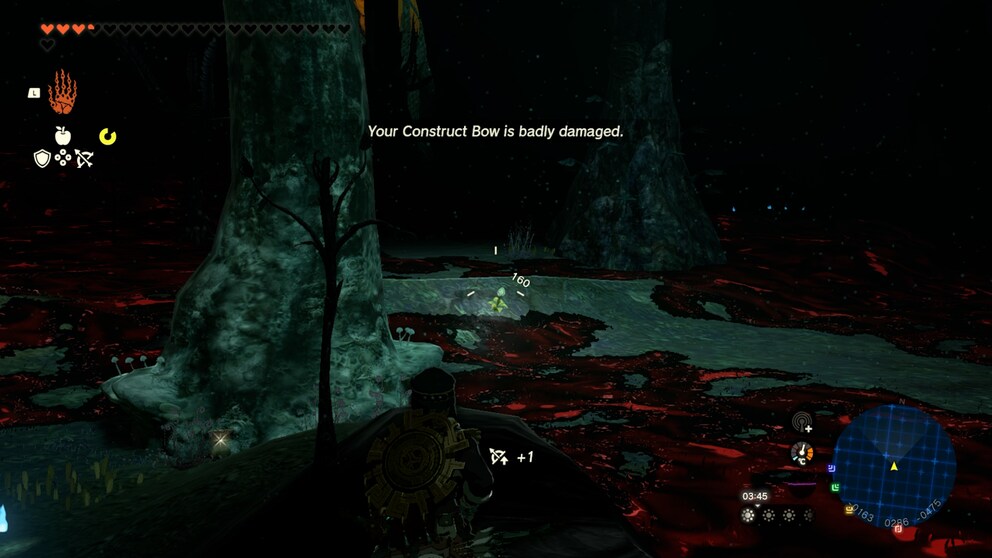 Also watch out for the numerous canyons higher up in the world. If you can't go further underground, try to reach the desired location through another entrance in the upper world. Some openings are well hidden and not explicitly marked on the map. In some cases, treasure maps that you get in the upper world also help you. They may guide you to epic underground loot and offer hints on how to connect the different parts of the underground map.
In short, plan your trips underground meticulously and don't despair if you get stuck.
Video games
Nintendo The Legend of Zelda: Tears of the Kingdom
---
Got any other tips for beginners? Share your insights in the comments below!
---
My love of video games was unleashed at the tender age of five by the original Gameboy. Over the years, it's grown in leaps and bounds.
---
---