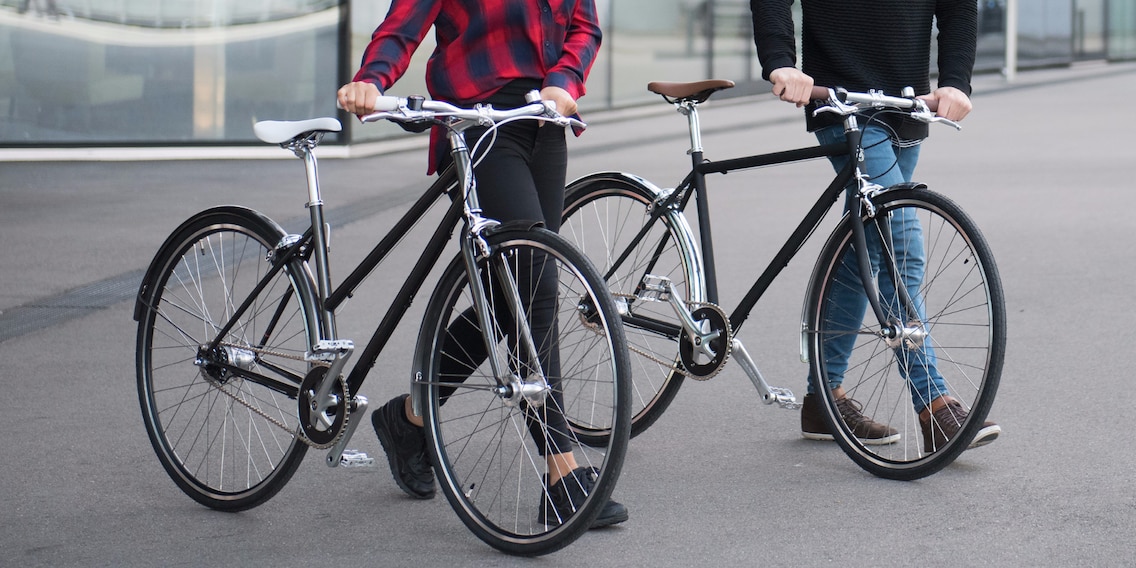 The bicycles of the Huber family accompany you on your daily way through city life.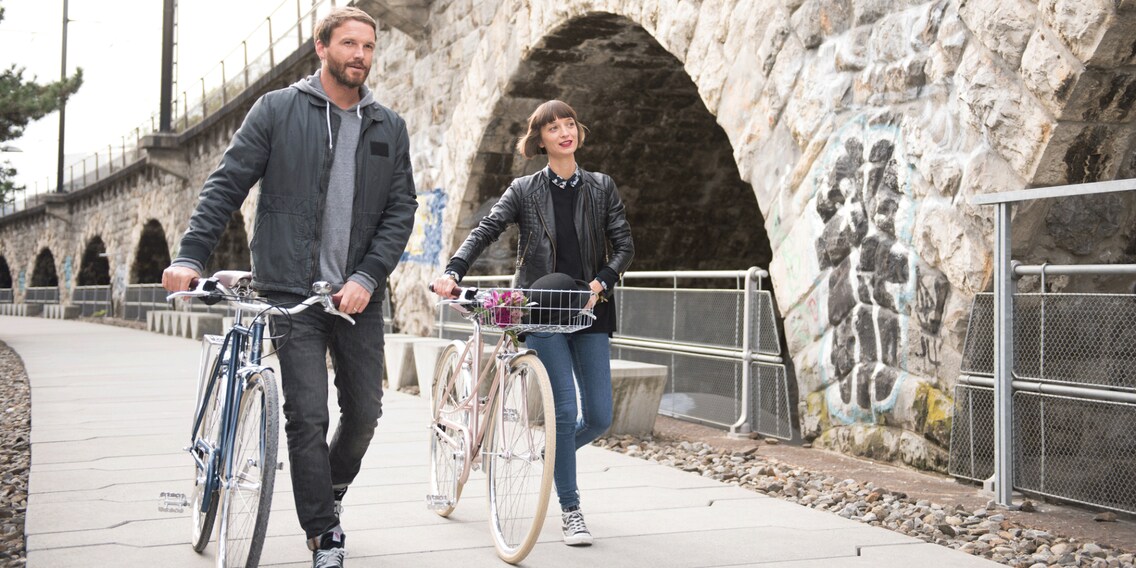 Babette and Alessandro are two members of Fam. Huber: Retro enthusiasts will love them.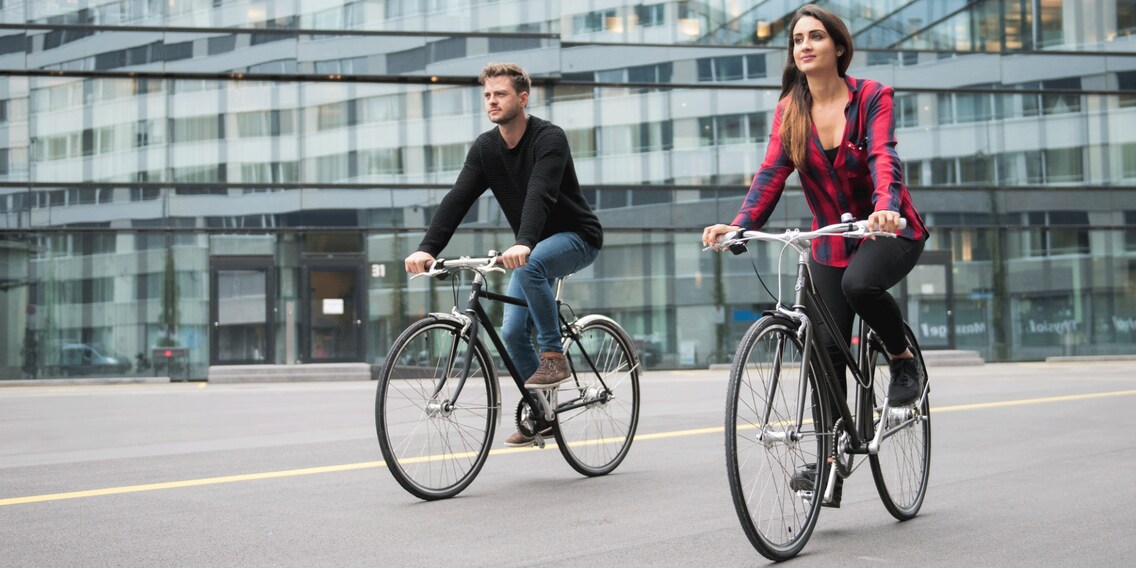 Robin and Nele are both athletic and elegant.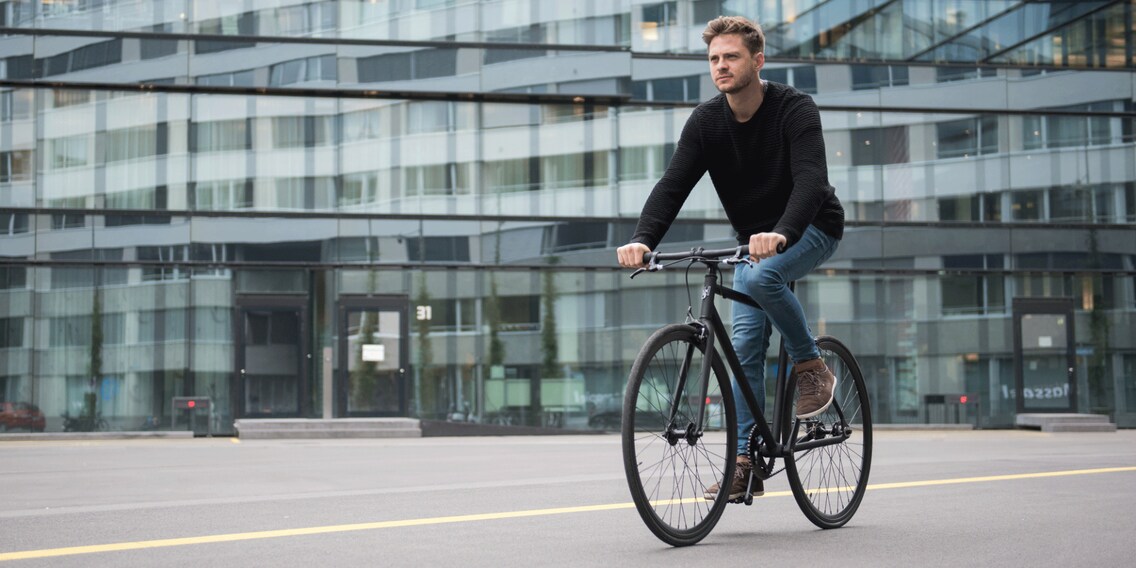 Sporty, minimalistic and always perfectly styled – that's Fabio.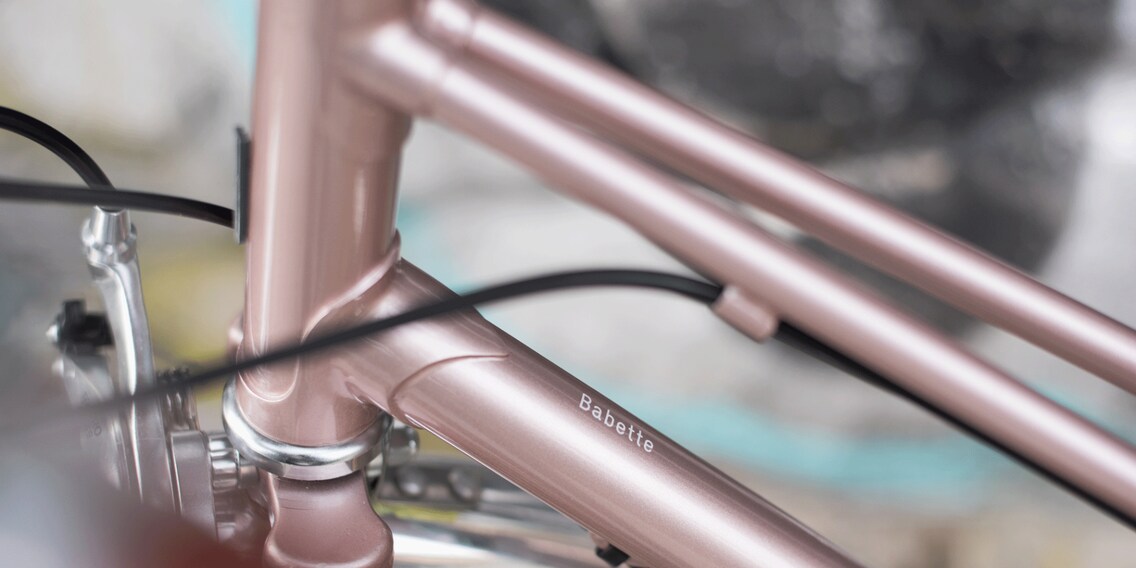 The bicycle's first names are engraved in their frame.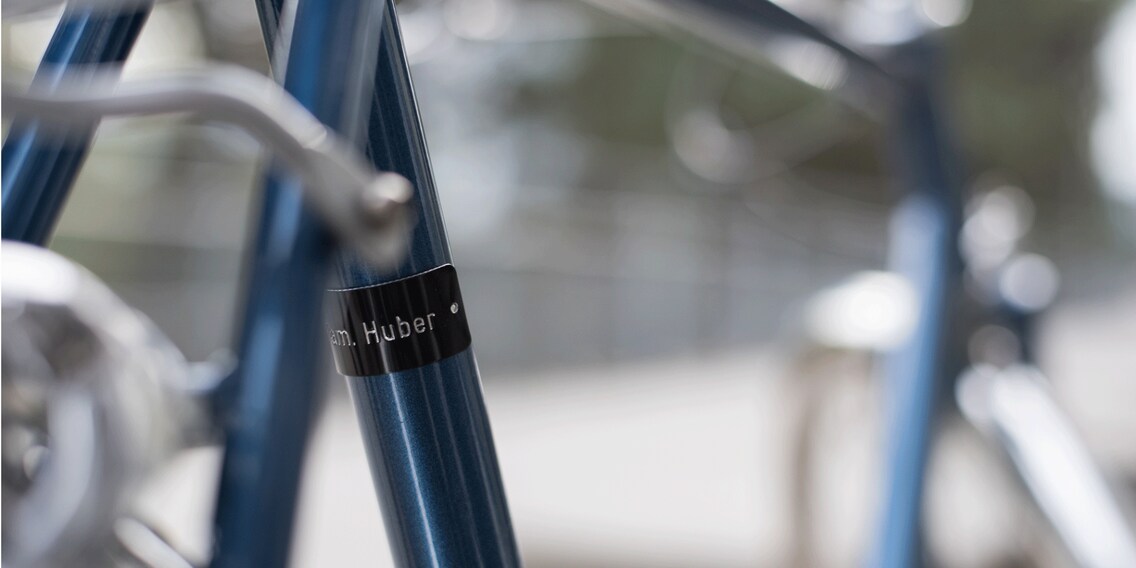 All the bikes also sport the Fam. Huber doorbell nameplate.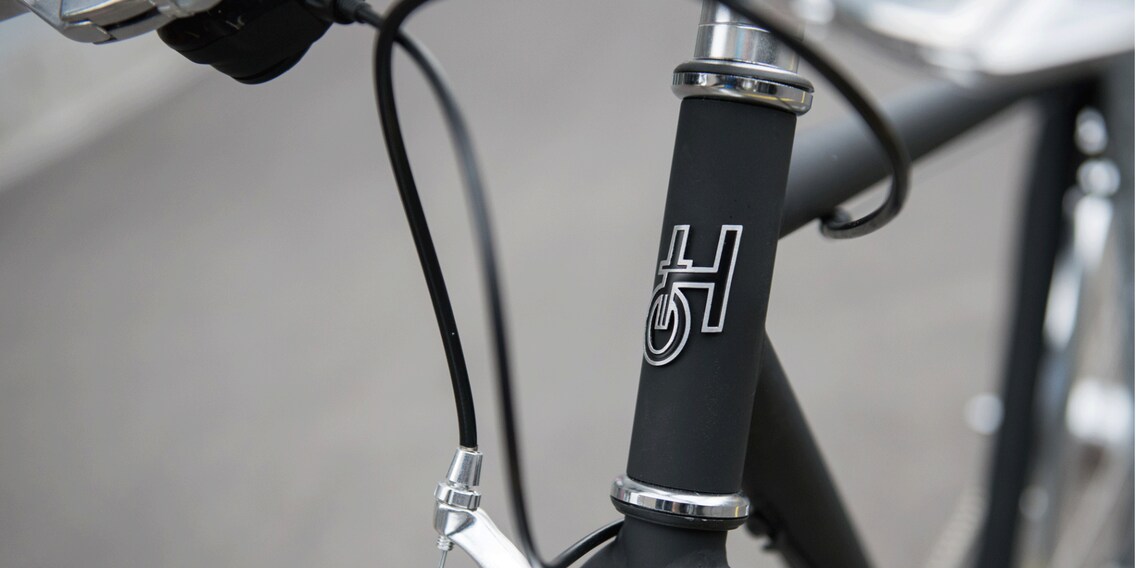 Truly uniqe – the Fam. Huber bike plaque.
We proudly present: Fam. Huber bikes
Alessandro, Nele, Fabio, Robin or Babette? If you're looking for an uncomplicated, stylish and affordable bicycle, you're in good hands with Fam. Huber.
From the sporty, single speed racer to the relaxed retro cruiser: the five city bike models for men and women are available in different colour variations and make great companions as you go about your daily life in the city. All "family members" impress with their chic Swiss design, high-quality workmanship and practical details – and go easy on your wallet.

The Fam. Huber sisters and brothers all have their names engraved in the frame as well as the Fam. Huber doorbell nameplate attached to it. The Fam. Huber plaque featured at the front of the frames truly give these city bikes a unique look. Therefore, I am proud to present all the family members.
1. The loner
Sporty, minimalistic and always properly styled? Sounds just like Fabio.
The single speed bike with its matte black aluminium frame offers sporty cyclists everything they need and nothing that they don't. Switch from freewheel to fixed gear with only a few flicks of the wrist by means of the flip-flop hub and transform Fabio into a hardcore fixie.
2. The retro cruiser
Things weren't necessarily better in the past, but they were prettier – at least that's how Babette sees things.
This retro cruiser is a perfect companion for relaxed rides through the city. Thanks to its seven gears, you will not run out of steam if you encounter a hill between the office and the swimming pool. In line with the vintage design and colour, this beauty makes a statement with its lugged steel frame, real leather details and a comfortable retro saddle. If that's not enough, try fitting the retro speedster with a luggage rack or a nice woven basket
With Alessandro and Jean, you get retro without the rust! Leave your old rust bucket at the train station and finally make the switch.
These everyday bicycles will not only win you over with their simple vintage design but also with their high-quality, lugged steel frames, real leather saddle and hand grips and aluminium mudguards. Thanks to the 7-gear shift, Alessandro and Jean are always a nose ahead of your old flea market bike – and they look better too.
3. The timeless ones
Sweet, sexy and practical – Nele, Nora, Tina and Fiona are simply well-built.
The four everyday bicycles score with a perfect mix of elegance, comfort and quality. The 7-gear shift spares your calves and the comfortable, creamy-white imitation leather saddle provides for style-conscious seat leather. The sisters come with high-quality details in four fresh colours. They offer the perfect 'outfit' for every taste and can be complimented with practical accessories, such as luggage racks, baskets or bicycle lights.
They get you home after a night out and give you a ride to work on Monday – you can rely on David and Robin.
If you're looking for an uncomplicated, everyday bicycle for every occasion, you are in good hands with David and Robin. Thanks to the 7-speed hub, you can still easily make it up the road after lunch. David and Robin shine with timeless design and are available in two muted colours. Furthermore, the mudguards ensure that neither rain nor mud splatters onto your trousers.
---
I'm not a great cook, struggle with home decorating and am incapable of properly assembling IKEA furniture. So at Galaxus, I'm a marketing manager in charge of sports. And sports is also what I love doing best in my spare time: cycling, tennis, skiing, swimming or working out at the gym. I'm also passionate about football and a big Bayern Munich supporter. 
---
These articles might also interest you
Skeleton Loader

Skeleton Loader

Skeleton Loader

Skeleton Loader

Skeleton Loader

Skeleton Loader