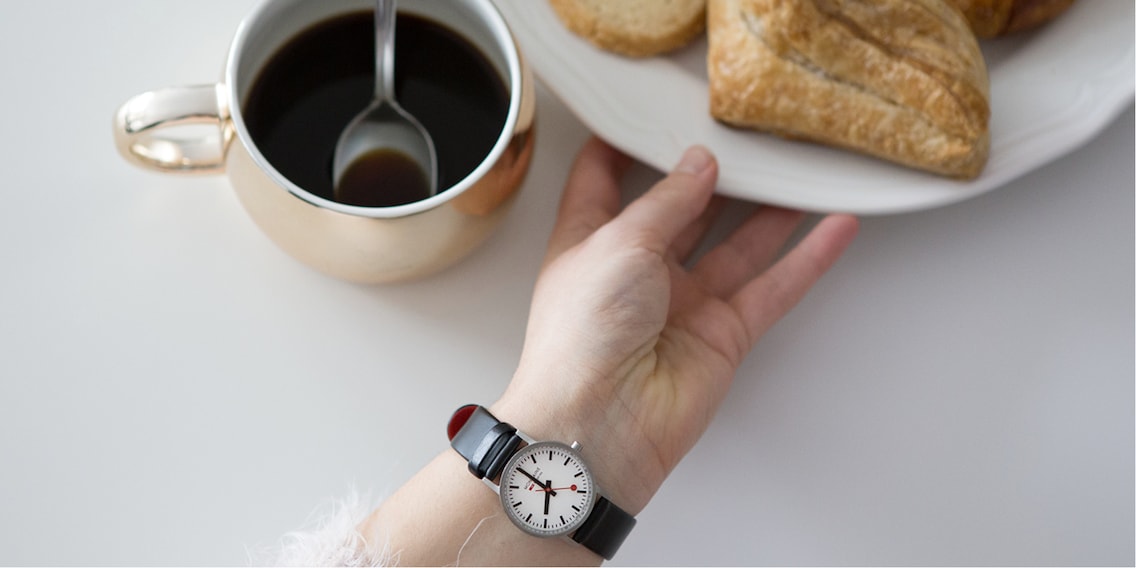 Mondaine: simple design in Bauhaus style.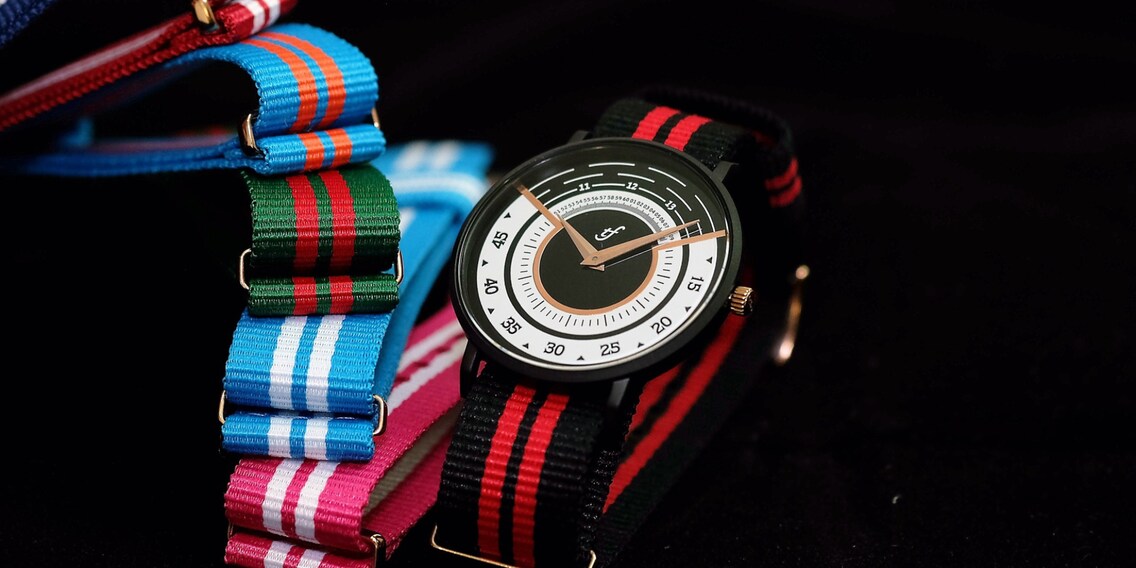 Trifoglio Italia: unique, versatile and timeless.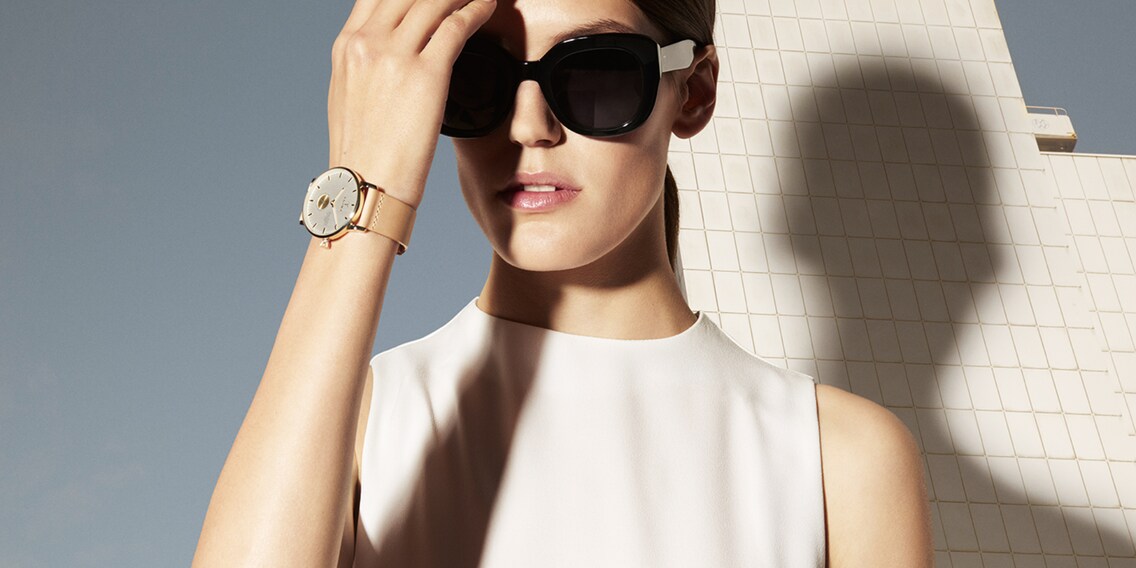 Triwa: the watch interpreted as a style object.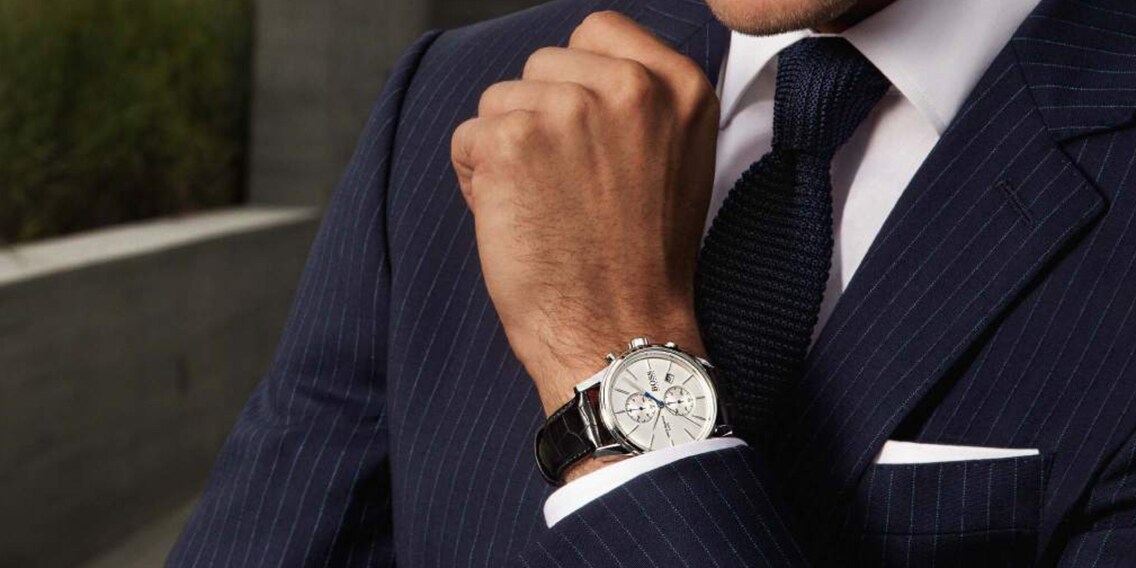 Hugo Boss: clear and elegant design.
Watches 2016 – these highlights are making us tick!

Watches and more watches: The Galaxus range includes over 1.700 wristwatches, so you'd be forgiven for being a bit overwhelmed by the sheer quantity. To help you get a good overview, I've put together a few highlights from our brands' latest editions.
Daniel Wellington
Elegant, classic, timeless – that's Daniel Wellington as we know him. So it's no surprise that the new models embody sheer, light elegance. A selection of leather straps in various colours allows you to perfectly match your watch to your outfit.
Fossil
When it comes to highlights 2016, Fossil definitely needs a mention. Some of most interesting models include elegant rose tones – one of this year's trend colours.
Mondaine
Just like the iconic SBB train station clocks, Mondaine watches display a simple, Bauhaus-esque design with an unmistakable dial, characteristic hands and the legendary red second hand. The brand new Bleu Marine is the very first model not to feature the characteristic dial and Navy Blue impresses with gold hands.
Withings
This is the very first activity tracker that's actually nice to look at! Designed like an elegant wristwatch, this device counts your steps, analyses your sleep and transfers the information to your mobile via Bluetooth.
Hugo Boss
I'm particularly fond of Hugo Boss's latest stainless steel models – a clean and elegant design with an enamel dial and signature spear hands.
Skagen
The Danish brand Skagen was only recently added to our range. This lifestyle brand features watches that combine the simplicity and style of contemporary Danish design.
Komono
My personal Komono favourites are a fun mix of classic designs and of-the-wall prints – they're bound to turn heads!
Triwa
Triwa is another brand that was only recently added to our range. The Stockholm-based company's vision is to transform watches from status symbols to style symbols. The Swedes do this by continually re-interpreting the watches and by creating elegant designs and nice shapes!
Tommy Hilfiger
Extravagant and extraordinary comes to mind when looking at the latest Tommy Hilfiger watches. Straps are available in leather, silicone or stainless steel – there's something for every look.
LEFF Amsterdam
This Dutch brand regards watches not only as a technical instrument but also as a true piece of art. So it's not surprising that LEFF Amsterdam wristwatches can be found in many museums the world over.
Trifoglio Italia
The design of the Trifoglio Italia watches is based on a simple vision: to create an honest and timeless watch. The name Trifoglio is Italian for three-leaf clover and draws inspiration from this little wonder of nature, whichalso stands for down-to-earth, simple vitality. The result is unique yet versatile timepieces that suit any situation.
Kerbholz
Kerbholz wristwatches are made from a single piece of wood. So they're not just sustainable and ecological but beautiful, too!
Adidas Originals
If you're more the sporty type, Adidas watches are probably right up your street. They look amazing in combination with trainers, sweatpants and fitness tops.
---



I'm truly passionate about creating a fashion empire on Galaxus. My goal is to make brands and products from all over the world accessible to you in one place.
---
These articles might also interest you
Skeleton Loader

Skeleton Loader

Skeleton Loader

Skeleton Loader

Skeleton Loader

Skeleton Loader