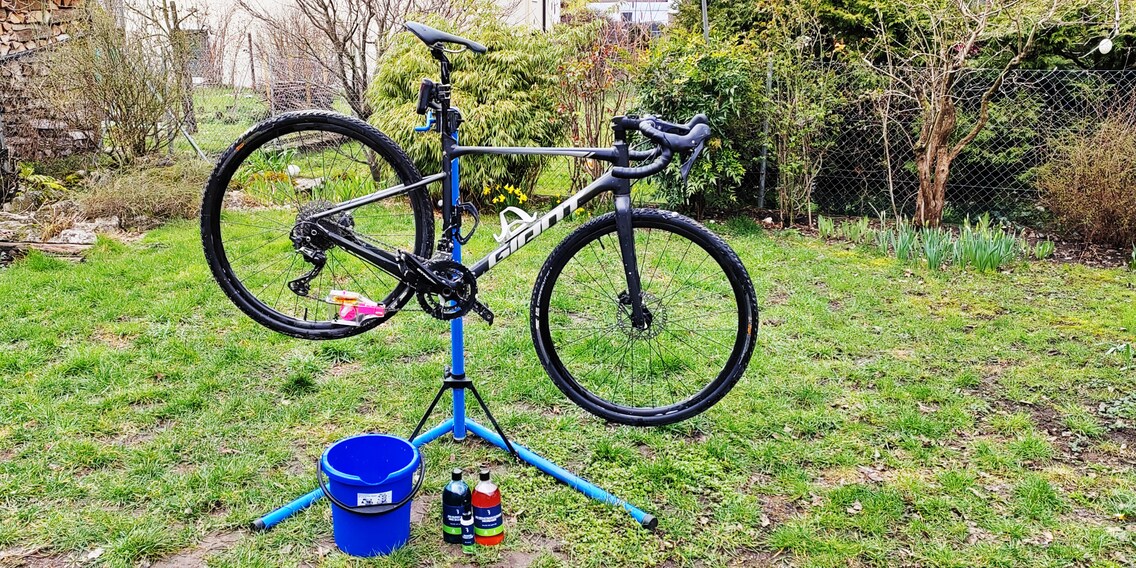 Washing your bike in a sustainable way: testing the new BBB bike cleaners

They're free of fossil raw materials, produced in a CO₂-neutral way in the Netherlands and work at least as well as others. BBB's bike cleaners promise a lot. And they don't disappoint. However, cleaning your bike the sustainable way does take longer than usual.
Legend has it there are people who display their racing bike on the living room wall, above the sofa, skilfully illuminated. The saddle is polished, every single spoke dusted. These people invest a lot of time in cleaning their bike after every ride – sometimes more time than they spent in the saddle. I'm not one of those people.
And then there are people who make sure they and their bike stay as clean as possible when on the move, as I recently learned from the Galaxus Community. Presumably because they don't like spending a lot of time washing themselves and their bike. I'm not one of those people either.
You'll find the comment I'm referring to under the following article I wrote.
Check it out if you fancy following the discussion.
I'm one of those people who see and use a bike, in my case a gravel bike, as sports equipment – and getting dirty as part of the fun. I enjoy it. It has something primal, almost archaic to it. I've got into the habit of cleaning my bike after every ride – but I want to get it done as quickly and easily as possible. I'm not going to spend hours in the garden polishing it. After all, it's not hanging over my sofa, it's in the garage.
So far, this has been my approach to washing my bike: hose down the bike with the garden hose, spray on bike cleaner, let it work for a short time while treating the chain with chain cleaner, hose down the bike again, dry it with a fibre cloth and finish with corrosion protection. Finally, lube the chain. That's it. It takes about 15 to 30 minutes, depending on how dirty your bike is.
New organic cleaning products by BBB
BBB, a brand from the Netherlands, has now launched a new generation of organic bike cleaning products. According to the manufacturer, they're:
based on natural and biodegradable raw materials, are free of microplastics and come in packaging made of recycled PET.
free of hazard labels and fossil raw materials.
manufactured in a CO₂-neutral way in the Netherlands.
100 per cent biodegradable in 28 days.
as effective as or better than conventional mineral oil-based products.
11.80
per piece for 2 units
11.80/1l
BBB Bike-Shampoo BioSuperWash
1000 ml, Bicycle cleaner
In addition to bike products, the brand also offers an organic lens cleaner. Though this article is about cleaning my bike, I must admit I use the BBB lens cleaner for my bike glasses as well as all other glasses I own.
Unlike the bike cleaner by Muc-Off that I've used so far, BBB's bike shampoo doesn't come in a spray bottle. This means, you'll need a bucket of water and a sponge to clean your bike. As always, I hose down the bike after washing it and
clean the chain. To do this, I use Muc-Off's chain cleaning container and fill it with BBB's degreaser. This turns out to be awkward because the opening is (too) small. This is unsurprising, as the degreaser is made by BBB and the chain cleaner is made by Muc-Off. If I was using BBB's chain cleaner too, it would probably be easier. But I'm not – and that's why I spill some degreaser.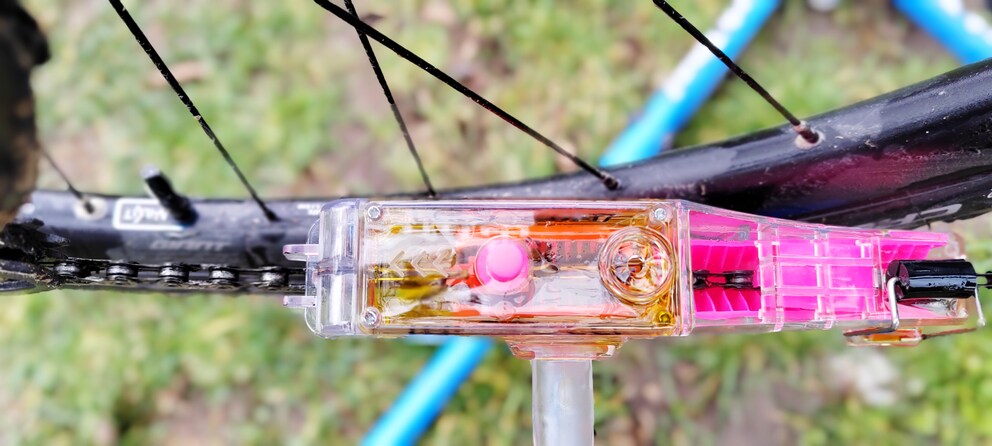 My last step is applying BBB's plant-based chain lube, which covers the chain with a water- and dirt-repellent vegetable wax coating. The result? The chain attracts less dirt, rotates more smoothly and wears out less quickly.
My verdict: sustainable and clean, but time-consuming
Everything works well so far, with the exception of the aforementioned problem when filling the chain cleaner. My gravel bike turns out clean. By the way, the bike shampoo by BBB smells really good. It almost has the quality of an eau de parfum. This is a detail I noticed and appreciated several times when I was cleaning my bike.
However, the whole thing takes considerably longer this way – with a bucket and sponge – than I'm used to. In addition, the chain lube has to soak in for 15 minutes before it's removed. All in all, it takes me almost an hour to get my bike cleaned. That's longer than I'd like it to. Besides, other manufacturers' products are also biodegradable.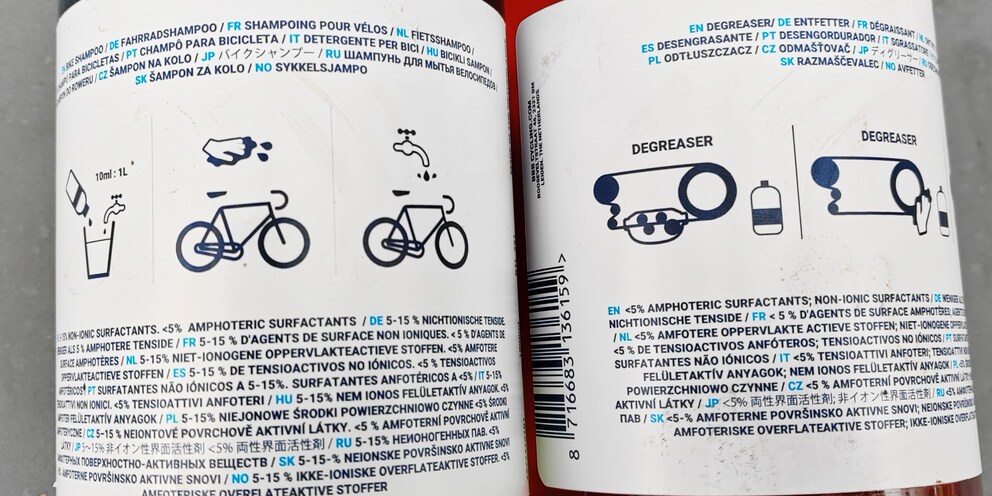 Getting the dosage right is tricky, too. For instance, the instructions tell you to use ten millilitres of shampoo for one litre of water. So you stand in the garden next to the bucket of water, wondering how much ten millilitres is, and end up pouring a rough estimate of detergent into the water. I'd prefer a better dosing system.
All in all, these are good products that don't harm the environment and get your bike clean. If BBB improves the containers and introduces better dosing systems, I'll recommend their products without reservation. Just keep in mind that cleaning your bike will take a bit longer this way.
Header image: Patrick Bardelli
---



What matters isn't how well you play when you're playing well. What matters is how well you play when you're playing badly.
---
---