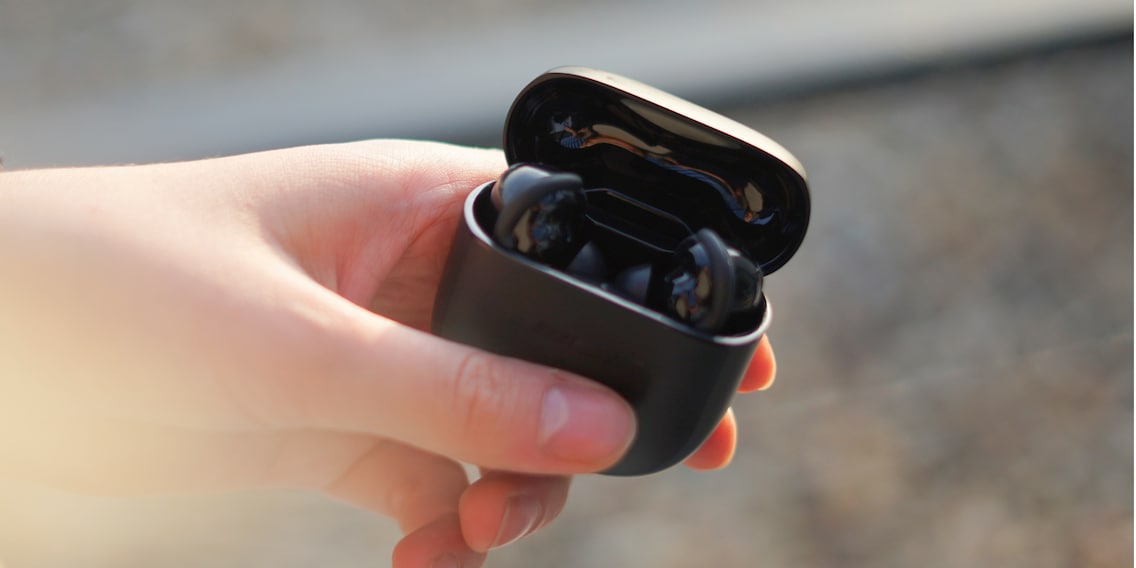 This article was translated automatically.
Update: Bose's QuietComfort Earbuds II will soon get aptX Lossless
The QuietComfort Earbuds II from Bose will soon be better: the True Wireless headphones are to receive aptX-Lossless Bluetooth. Only the date of implementation has not yet been set.
At the Qualcomm Snapdragon Summit, Bose announced that the QuietComfort Earbuds II will soon receive an OTA update. The American manufacturer's latest true-wireless earbuds are expected to support aptX Lossless in the future.
AptX Lossless is Qualcomm's Bluetooth codec for near-lossless audio transmission. The codec compresses less than previous codecs and can thus play back music in CD quality - that means in numbers 44.1 kHz at a depth of 16 bits. The transmission rate is supposed to be a maximum of 1 Mbit/s and can be scaled down to 140 kbit/s. The AptX Lossless codec is thus able to play back music at the same quality as a CD. This makes the AptX Lossless codec slightly better than Sony's LDAC codec. The latter transmits at most up to 990 kbit/s.
AptX Lossless, according to Qualcomm, establishes the Bluetooth connection faster, keeps it more stable and thus ensures better audio quality . So far, the QuietComfort Earbuds II run with the Bluetooth codecs AAC and SBC - AAC is an iOS standard and SBC is merely a standard codec that compresses more and thus delivers slightly poorer audio quality. For headphones in the higher price segment, this is unusual and a limitation - the announced AptX Lossless update is therefore urgently needed.
Time and multipoint support unclear
Unfortunately, Bose has not yet announced when the new AptX Lossless codec will be available. Some rumours suggest a date in spring 2023. It is also not known whether the update will include a multipoint function on the headphones. Multipoint means that the earphones can connect to several sources simultaneously via Bluetooth. This makes switching between two devices much more convenient and faster. Most earphones in the upper price segment support this function.
Bose launched the earbuds in November this year. The QuietComfort Earbuds II focus primarily on strong active noise cancelling (ANC) and good sound quality.
Titelfoto: Ramon Schneider, Digitec Galaxus
---


Testing devices and gadgets is my thing. Some experiments lead to interesting insights, others to demolished phones. I'm hooked on series and can't imagine life without Netflix. In summer, you'll find me soaking up the sun by the lake or at a music festival.
---
---
These articles might also interest you
Skeleton Loader

Skeleton Loader

Skeleton Loader

Skeleton Loader

Skeleton Loader

Skeleton Loader