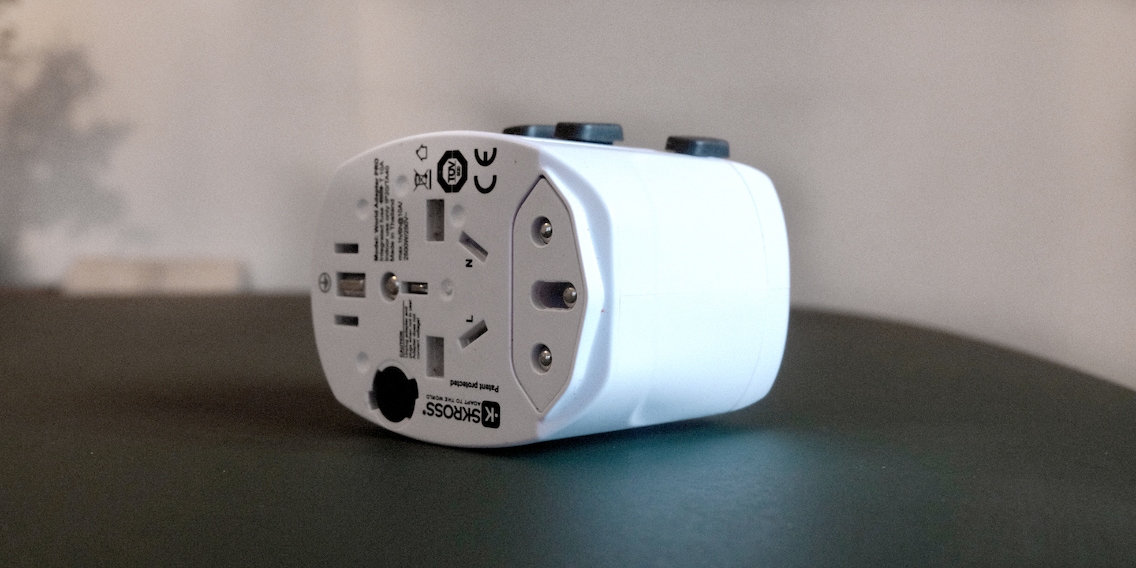 The product I buy most often: travel adapters

There are products on Galaxus that nobody's interested in. And then there's the stuff that's constantly being snapped up – at least by me.
A couple of weeks ago, I was getting ready for my upcoming trip to India. I'd received confirmation of my visa – and even printed it out. I'd also had the Immodium, electrolytes and headache tablets at the ready for a while. The only thing I couldn't find anywhere was a travel adapter. Yet again.
I'd only just bought one at the beginning of the year for a trip to South Africa. The plug sockets over there are so unusual that out of 309 products in our range, only four were suitable. One of these had very limited availability, while two others were completely out of stock.
Even so, I ordered an adapter and took it with me to South Africa. I did, however, leave it there unintentionally. Just like my phone, purse and camera. The loss of the adapter was entirely down to me. The rest, on the other hand, had more to do with the cunning of a couple of Johannesburg men.
A very different story to my visit to Turkey last year, when I didn't even take the adapter with me. As a result, I had to buy one at a shopping centre in Malatya. After getting some dodgy advice, I had the joy of going back the following morning. With plenty of jiggling, adapter number two got my smartphone to charge.
Incidentally, I'm not entirely sure where these Turkish travel plugs ended up. Maybe still in Turkey, maybe lost somewhere in a cupboard. So for my trip to India, I had to buy yet another new adapter. A world adapter that I can use anytime and anywhere. Whether this is hopeless optimism or a complete break with reality is debatable in light of my past experiences.
Be that as it may, the adapter made it to India and back again. Three days later, my chest swelling with pride, I packed for a business trip to Belgrade within eleven minutes. What can I say? The adapter didn't even make it into my suitcase. Not that it needed to, as I'd forgotten the three-pin laptop cable that I'd have needed to plug it into anyway.
What irks me most about the whole thing isn't the money that's gone down the drain. Nor is it the extra effort of hunting for an adapter compatible with Swiss protectionist plugs in a foreign country, all while drawing on extremely limited language skills. No, what annoys me most is that my coworkers who were with me in Belgrade seem to have their lives together in this respect. Nobody has the same issue. Not even messy Simon Balissat – I've checked.
But maybe you do. Hopefully. The high adapter sales on Galaxus seem to suggest so.
---


My life in a nutshell? On a quest to broaden my horizon. I love discovering and learning new skills and I see a chance to experience something new in everything – be it travelling, reading, cooking, movies or DIY.
---
---
These articles might also interest you
Skeleton Loader

Skeleton Loader

Skeleton Loader

Skeleton Loader

Skeleton Loader

Skeleton Loader