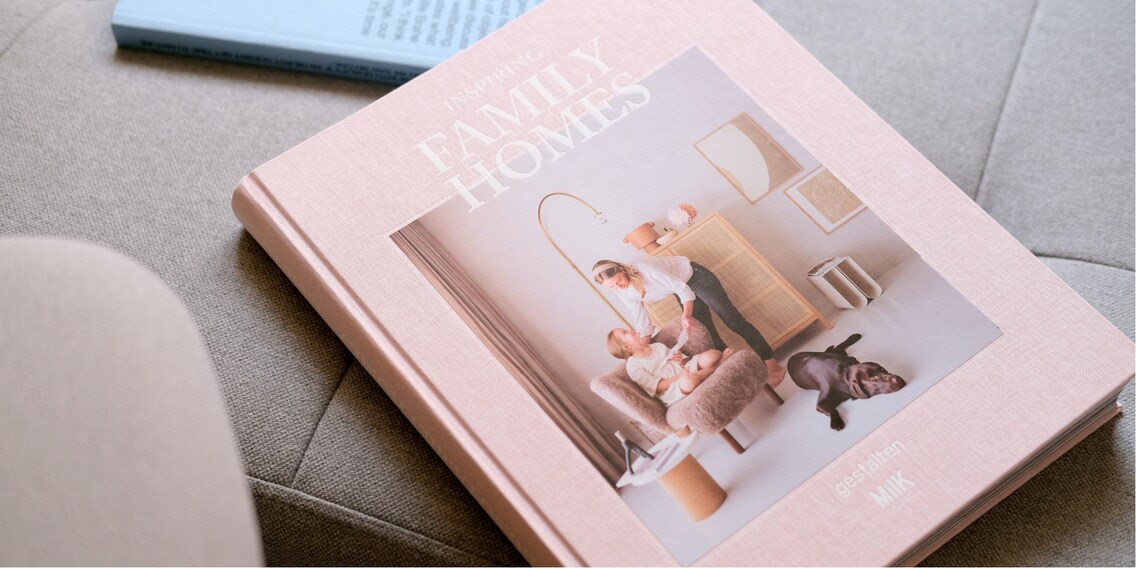 The book «Inspiring Family Homes» inspires everyone but families

From Amsterdam to New York to Tokyo, a new book is showing us around the homes of modern families from around the world. In 250 pages, «Inspiring Family Homes» explores how different living spaces combine design and everyday life in a child-friendly way. At least, that's what the description says.
Interior design books are ten a penny. But there are comparatively few books out there which directly tackle the issue of designing child-friendly spaces. The book «Inspiring Family Homes» is meant to fill this gap. «We captured moments in everyday life with a keen eye, creating a unique visual dialogue with families who lead stylish lives, both in France and abroad,» writes Isis-Colombe Combréas in an editorial on the book. Combréas is the founder and editor-in-chief of the French magazine MilK, which has released the book in collaboration with the publishing house Gestalten.
MilK magazine focuses on modern families. From children's rooms to clothing and toys – it's a quarterly reveal of the latest fashion and furniture trends for kids. The book brings together the best home stories of the last 18 months.
I currently live alone, but I'm hoping to get some decorating tips from this book to pass on to others. Friends with kids often tell me that I can only decorate my place «so nicely» because I live alone. I want to find out whether that's true, or whether they just don't know the tricks of the pros.
Spot the
mistake

tip

A bible for stylish families should, according to its description, show you how to «work around the challenges of sharing a space with children and eventually create a place for gathering and growing.» However, I find it difficult to understand the thought process of the families in the book. Many of the homes are indistinguishable from that of a single person. Concrete tips for mums and dads who want to know exactly what kid-friendly interior design looks like are sorely lacking. Across 250 pages, only around 25 children's bedrooms are shown. What's more, the short texts and quotes accompanying them don't shed much light on the thought behind the furniture. Instead, they explain what the people do for a living or why they live near the beach or forest.

If it's tangible tips you're after, you need to look very closely, take a few guesses and look for things the images have in common. The vast majority of the families portrayed in the book sit on corner sofas in their living rooms, adorn their kids' rooms with rugs and eat at wooden dining tables. One of the mothers profiled says: «You can see how much time we spent in our kitchen-cum-living room: (...) I don't want to buy a new dining table in five years' time. I want one that's seen us through hundreds of family dinners and drunken evenings with friends.» She seems to have chosen wood because she sees beauty in the way the signs of use blend into the grain. Or maybe she chose the material because, unlike a marble tabletop, it brings more warmth to the room, and is more forgiving if someone bumps into it.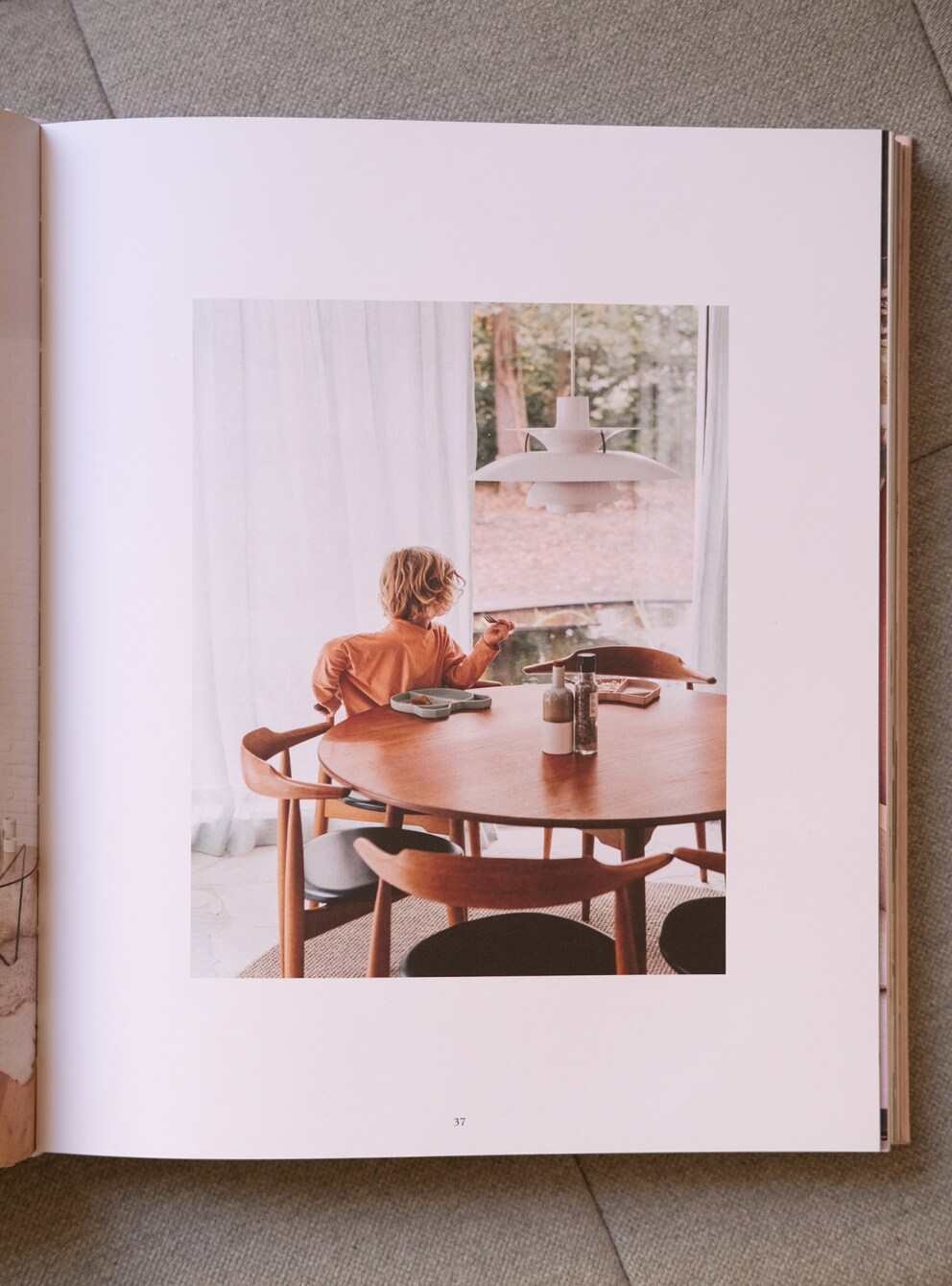 Another common feature I observe in these family homes is obviously misplaced furniture. For example, a chair that's too low for the kitchen counter. Here, the chair is intended to be a step ladder for the little ones, not a bar stool for the «big ones». It sits facing away from the counter so that the kids can get a slice of the action happening on the work surface. It's noticeable in the book that there are rarely bog-standard pieces of furniture lying around. Nor are colours just used willy-nilly. This chair, for example, is decorated by lots of small holes and is colourful like the clock and lamp in the background. This way, it complements the room's colour scheme. On the other hand, it doesn't seem to contribute to the safety of the child, who looks about two years old.
A lot is invested in designer furniture. Just not in the child-friendly kind. A so-called learning tower can «grow» along with the kids. According to our family editor Katja Fischer, lots of families save money by cobbling it together using two pieces of furniture sourced from a certain Swedish manufacturer.
Although I don't find many kids' rooms in the book, I do discover a few things in the common areas. Like this chalkboard in the kitchen for scribbling on. It extends like wallpaper from floor to ceiling – probably thanks to a special wallboard paint. Or toys are part of the decor, taking the place of conventional living room accessories. Arranged nicely, they don't look kitschy or out of place – much like in this example. But that's only because they're made of wood and aren't commercial like LEGO or Barbie.
The verdict The inspiration is subtle, but it's there.
It may not be a book of concrete, practical tips for families struggling with space or organisation, but it's a successful moodboard for design-conscious adults – particulary those in flatshares who want to make their communal areas cosy without sacrificing their love of design. I don't see how design can be incorporated into a child-friendly environment – only how children can be incorporated into a design-friendly one. Their toys always seem to fit in perfectly with the rest of the room, never lying around haphazardly. While this might seem inspiring, it's also at odds with reality. After all, my niece alone «livens up» my bachelorette pad within seconds of arriving. And I'm good with that. I'd rather have her visit than have a tidy home.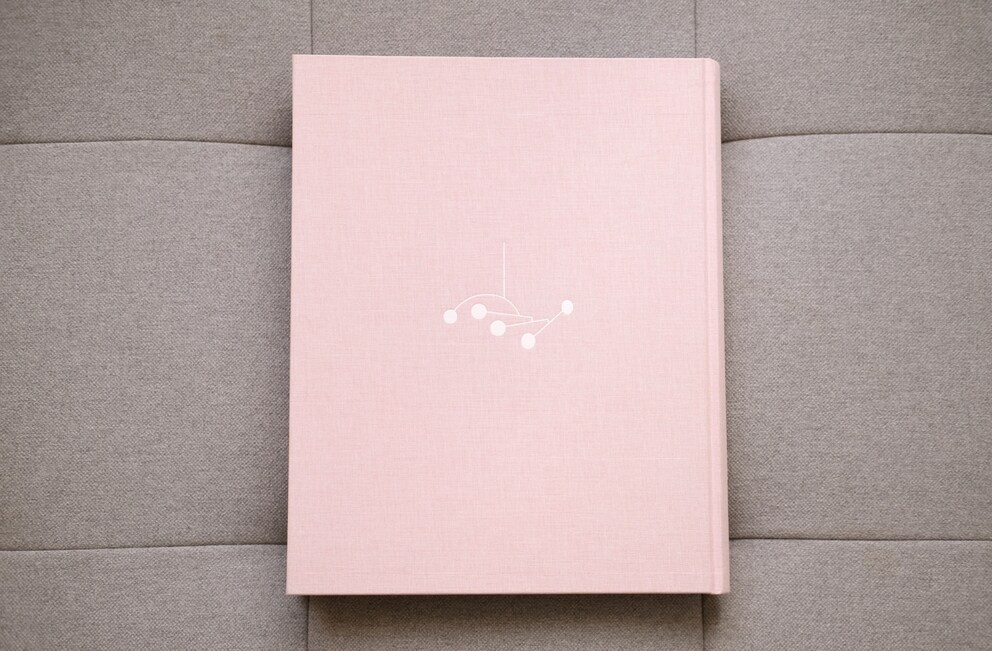 The search for a book that'll help me with family-friendly design continues. Provided you're interested. That's exactly what I'd like to find out from you:
Poll
Should I introduce you to more home decor books?
The competition has ended.
---



«There are only two ways to live your life. One is as though nothing is a miracle. The other is as though everything is a miracle. I believe in the latter.»
– Albert Einstein
---
---
---
These articles might also interest you
Skeleton Loader

Skeleton Loader

Skeleton Loader

Skeleton Loader

Skeleton Loader

Skeleton Loader