Straightener and hair dryer in one? Ghd has made it work

The Gdh Duet Styler is a hair dryer that doubles as hair straightener. It dries and styles your hair in one go, saving you time. That's the theory – but how does it fare in my hands-on test?
From wet to dry and styled hair in just one step – that's the rather confident promise the new ghd Duet Style 2-in-1 Hot Air Styler makes. It has to be bold. After all, this device wants to replace your hairdryer AND your straightener.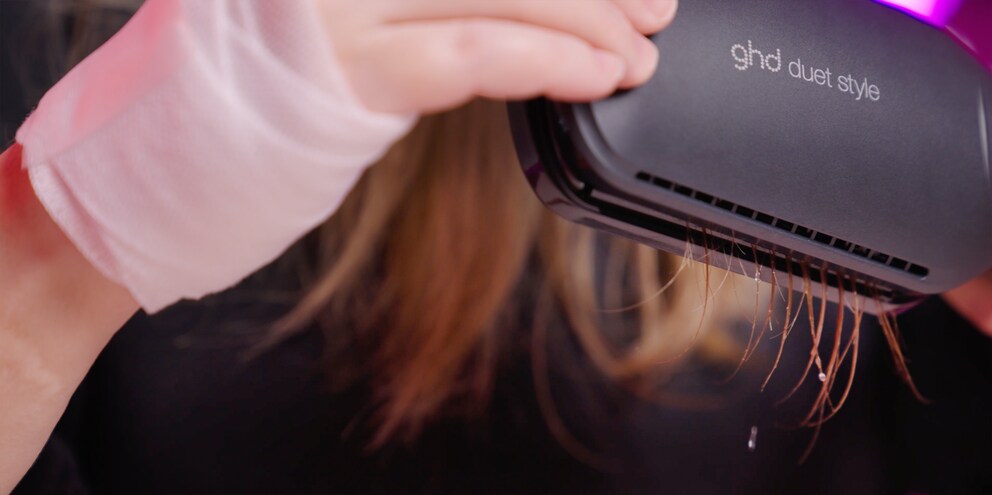 I've put the supposed hairstyling revolution to the test. Want to know how the expensive tool performs in reality and whether the time saved is really worth the money? Check out the header video to find out. For English subtitles, click the gear icon, «Subtitles/CC» and «Auto-translate».
In this video series, I share my beauty tips, see if hyped products are all they're cracked up to be, and put questionable products to the test.
---



As a massive Disney fan, I see the world through rose-tinted glasses. I worship series from the 90s and consider mermaids a religion. When I'm not dancing in glitter rain, I'm either hanging out at pyjama parties or sitting at my make-up table. P.S. I love you, bacon, garlic and onions. 
---
---