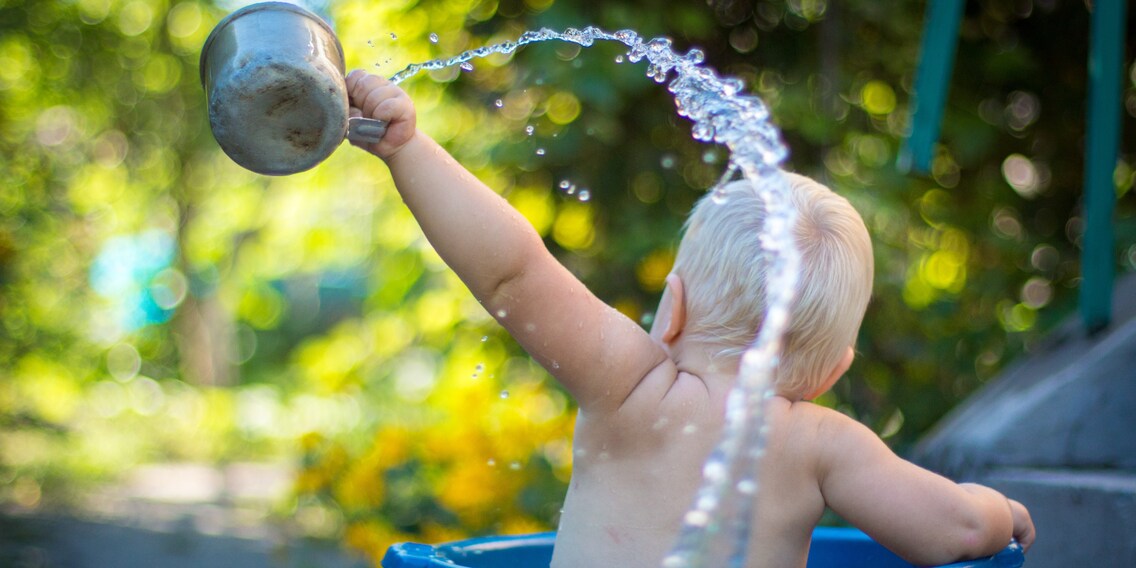 Stay cool, Switzerland: how the country is braving the heatwave
Switzerland is breaking out in a sweat – and attempting to keep cool: Digitec Galaxus is currently seeing record sales of products that help us cool off. From air conditioners to inflatables to ice cream makers, it's all here to make the heat more bearable.
The federal government has raised the heatwave hazard level, water levels have sunk drastically, the glaciers have been melting at high speed and the sky-high temperatures have forced Beznau Nuclear Power Plant to reduce its output. The heat has Switzerland firmly in its grasp, and it's hitting the headlines daily. Switzerland's population is reacting, arming themselves with the gear that'll help them cool down.
Boom in sales of fans and air conditioning units
When it comes to cooling down, fans are the most sought after product among our customers: never before have as many fans flown off the virtual shelves as they have this year. Year-on-year sales were up slightly in June (+14%), and really exploded in July at 401 per cent. At the same time, our shoppers in Switzerland and Liechtenstein are paying attention to quality: they aren't fazed by higher price tags – models by Meaco, Dyson and Stadler are particularly popular in the battle against the summer heat.
In terms of sales growth, air conditioners are the frontrunners: our customers ordered 810 per cent more of them in July compared to last year. We've never sold as many of these devices in June and July (up to and including 18 July) as we have in 2022. Portable units that can be stowed away as soon as temperatures begin to drop are in particularly high demand.
People are also kitting out their gardens for the scorching weather: the demand for pools has exploded (+283%) during these blistering July days. Also proving popular for a quick cool down are garden showers (+143%).
A refreshing dip
People across Switzerland are looking for one thing in particular right now: cool, watery refreshment. Dry bags, which prevent your mobile phone and wallet from getting wet while you're swimming make for trusty companions for any water baby. Our customers ordered 148 per cent more of them in July compared to this time last year. Swimming goggles (+69%), fins (+53%) and li-los (+121%) are also much-loved swim buddies. The latter are popular in all sorts of shapes and colours. Our customers have acquired a small zoo of animal-shaped inflatables this summer.
The 3 highest-ranking floaties

«Boating» on the Aare, Limmat, Rhein and elsewhere is booming too. This July, 216 per cent more inflatable boats have hit the virtual shopping carts than in July 2021. The three bestsellers are all Intex models. They're available in different sizes, for three to five people.
Summer must-haves: sorbet, shade and sun cream
When it comes to cooling off, our customers aren't neglecting their palates: 55 per cent more coolers and 20 per cent more ice cream makers have made their way into our customers' homes than in July 2021. At these temperatures, shady spots are hotly sought after too: parasols (+142%) and awnings (+118%) are being ordered more this July than they were this time last year. Shade or no shade, you don't get far without sun cream. In July 2022, sunscreen sales have gone up 200 per cent compared to last year. Products by Hawaiian Tropic, Naïf and Daylong with SPF 30 and 50 respectively are particularly popular.
Over the last few years, sunscreen has taken on a new level of importance for us, kicking fans into second place. Swimming aids such as arm bands or pool noodles aren't far behind in the ranking of Galaxus's top 10 best-selling summer products.
How are you protecting yourself from this sweltering heat? Have you made fans and air conditioning units your trusty summer sidekicks? Or does it bug you when people whinge about the weather?
---
Happy nature and big fan of the mountains.
---
---
---
---
---
---
---
These articles might also interest you
Skeleton Loader

Skeleton Loader

Skeleton Loader

Skeleton Loader

Skeleton Loader

Skeleton Loader