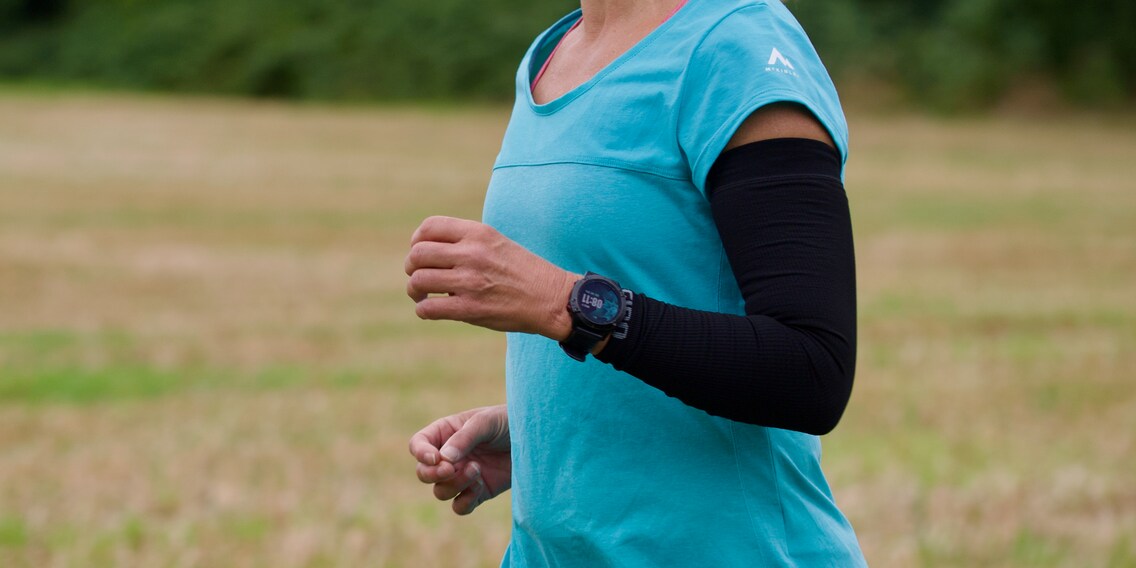 Sleeves: not fashionable but practical

Until now, arm warmers haven't been part of my running arsenal. I thought they were useless and not exactly cool either. But after trying them one chilly morning, I'm now a convert.
«What's the point of that?» I used to ask myself this whenever I saw runners with arm warmers. If it's chilly, just put a jacket on. But on morning runs in particular, when the thermometer showed around 10°C, I squinted a bit enviously at runners with sleeves. While I had goosebumps, the others obviously had warm arms.
So I ordered myself a pair. «It does look a little weird,» I thought, as I put them on. But I was immediately impressed with how much warmth the fabric tubes gave me. What's more, they felt nice and soft.
I wore them on a morning run and have to admit, the concept has won me over. As soon as I'd covered the first few kilometres, I started to feel warm and could just push the sleeves down. When they were on my wrists, they doubled as sweatbands.
Lightweight, warm and easy to store
I wouldn't have had as much flexibility with a jacket. Putting it on and taking it off interrupts your running flow. And then there's the issue of stowing it away somewhere. If I don't have a backpack with me and tie the jacket around my waist, it interferes with my run. The sleeves, on the other hand, are so small and light that I can just slide them down my arms or shove them into my running belt if I'm wearing one.
Even if the weather changes and you put on a wind- or waterproof jacket, the sleeves give you some warmth under the outerwear. It also feels nicer to have soft fabric between the plastic of the raincoat and your own skin.
Until now, I'd mostly associated sleeves with cyclists, who wore them to warm up or protect them on windy descents. That's why mine are also from bike and ski supplier Giro. The difference being that my sleeves have found their place alongside my running clothes.
Header image: Stefan Munsch
---


Research diver, outdoor guide and SUP instructor – I love being in, on and around water. Lakes, rivers and the ocean are my playgrounds. For a change of perspective, I look at the world from above while trail running or flying drones.
---
---
---
---