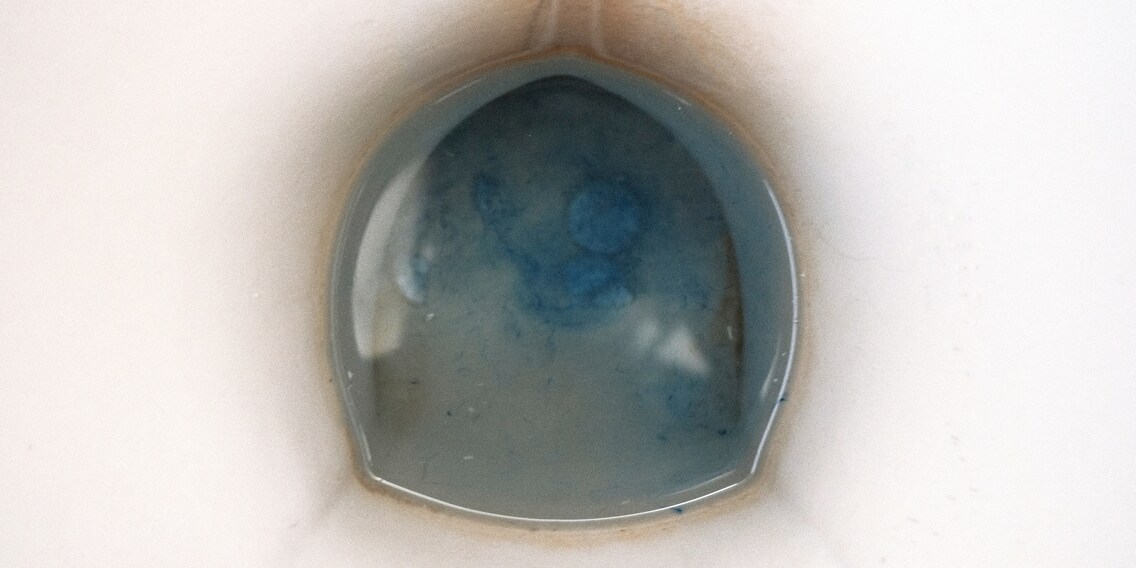 Kukident for the loo: tackling uric build-up with denture cleaning tablets

Your toilet often builds up ugly, yellowish-brown streaks and stains that are tricky to scrub off with a toilet brush. A denture cleaner, on the other hand, gets the job done – at least partially.
«Our toilet was totally gross when we moved in. Denture tablets have made it look pearly white again!», a friend told me recently. Since entering our thirties, we've been sharing more household tips than party tips. Taking a closer look at my own toilet, I immediately bought myself some Kukident denture cleaning tablets (obviously there are other brands too). After all, my loo is pretty gross too.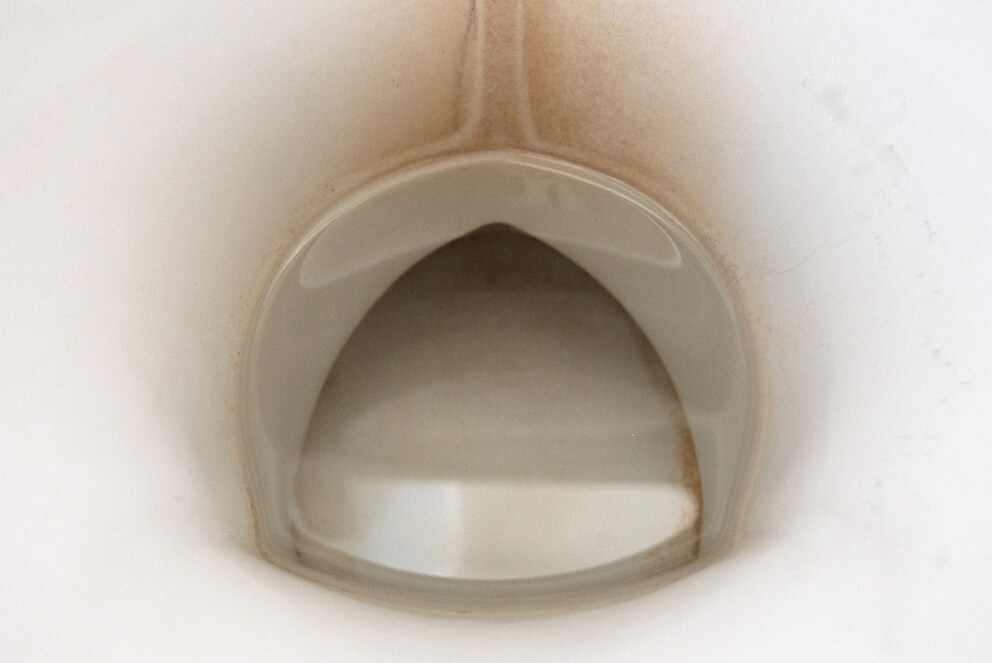 Uric scale has nothing to do with cleanliness anyway. Instead, it's a natural reaction created by the combination of flush water and urine. If my toilet flushed with rain water, there'd be no unsightly build-up in the bowl, nor would I have to toss three Kukident tablets in there.
Blue bubbles
The tablets react with the water immediately. It unexpectedly turns blue, then starts fizzing. According to the manufacturer, the movement of the bubbles scrubs at the stains, while releasing active oxygen that serves as a bleach, killing bacteria. What's more, denture tablets are slightly acidic (with a low pH value), which is necessary for dissolving the alkaline (high pH value) uric scale.
Foam gradually starts to form, which I then try to spread across the stained porcelain with a toilet brush. Shortly afterwards, I stop staring curiously into the bowl, flip the lid shut and leave chemistry to work its magic overnight. With a flush of the toilet the next morning, the stains really are gone. The ones under the water line, that is. The cleaning tablets didn't manage to get rid of the streak at the back of the bowl because none of the blue acid stuck there.
Does anyone know how I could make that one disappear too?
---


My life in a nutshell? On a quest to broaden my horizon. I love discovering and learning new skills and I see a chance to experience something new in everything – be it travelling, reading, cooking, movies or DIY.
---
---
These articles might also interest you
Skeleton Loader

Skeleton Loader

Skeleton Loader

Skeleton Loader

Skeleton Loader

Skeleton Loader