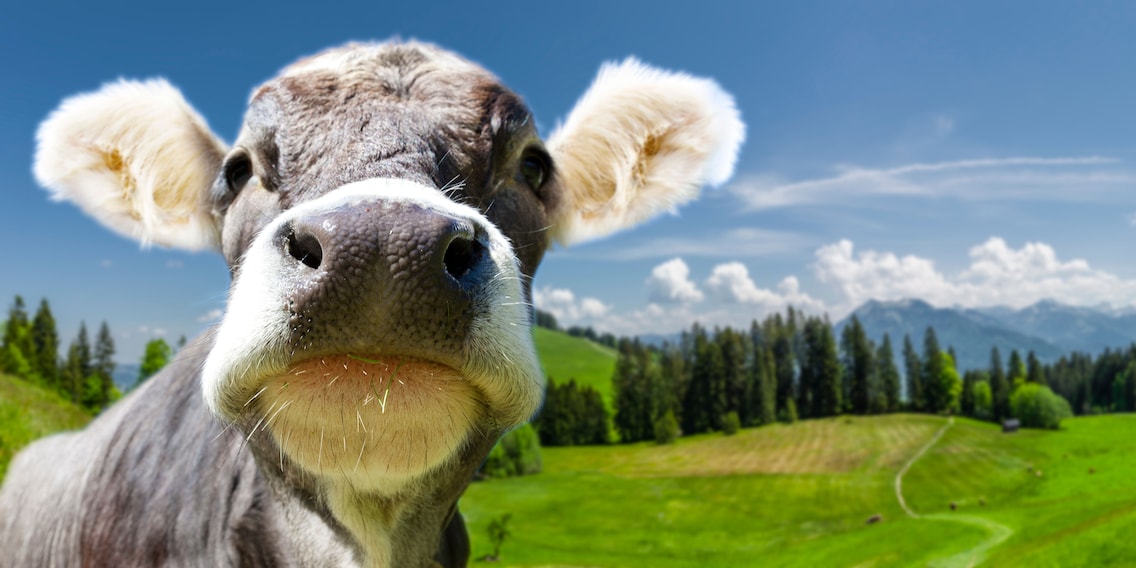 I'm a cow on Galaxus

This article isn't about my occasionally questionable behaviour. It's about an alpine cow I came across on Galaxus. It bears the same rare name as me. How come? This much can be revealed: the story behind the toy is a nice one.
It's the same story every time I introduce myself. «Carina?», «No, it's Darina», «Marina», «Darina», «Ah, Sarina.» It seems that my name, despite its Persian origin, isn't exotic nor square enough for it to stand out from other -inas. I've also buried all hope when it comes to souvenirs. Between all the Archie and Emma mugs, I just can't find a Darina. But now I've finally found one!
A lamp, a stool and a cow
By pure chance – after all, who purposely enters their name in search engines anyway? – I discovered that a lamp (I'll take that as a compliment), a stool (this one not so much) but also a toy cow bear my name on Galaxus.
I'm thrilled! After all, this milk-supplying animal is very interesting:
Cows are very nearsighted (like me). Their vision is only 30%.
What they do have is an almost complete all-round view of 330°.
In addition, cows can smell odours that are up to 10 kilometres away. They also drink almost a whole bathtub of water every day.
But enough of the fun facts. Why was this toy cow not named Elsa or Stella, but Darina, of all things.
How Darina got her name
Sophia Eberl, who works in marketing and product development at German toy figure brand Bullyland, gave me some insights. The family-run business is based in Chiemgau in Upper Bavaria. It's a region with many cows and cattle dotted around the alpine pastures. «We have a good rapport with the local farmers. They suggested we name the cow Darina after their prettiest and favourite cow,» Sophia Eberl explains. «The gift», which is the Czech meaning of the name, was another reason in favour of giving the children's toy that name.
By the way: not all Bullyland figurines have a name – only certain groups or historical figures. Sophia Eberl explains that the company pays particular attention when naming their products. The aim is to stimulate children's play behaviour and allow their imagination to run free.
I'm honoured. Not only do I know an alpine cow called Darina, she's also a gift that delights many a kid. So the Czech meaning of the name is true.
Curious to hear the story behind the name of a particular product? Let me know in the comments.
Header image: Shutterstock
---



A city kid who's returned from the countryside to live the urban life – only to turn her attic flat into a beach house dotted with aloes and lighthouses. She's an animal lover interested in psychology. Her harmless appearance comes with a dark sense of humour and a criminal taste in books. Someday, she'd like to be able to shoot an arrow like Mulan. 
---
---
---