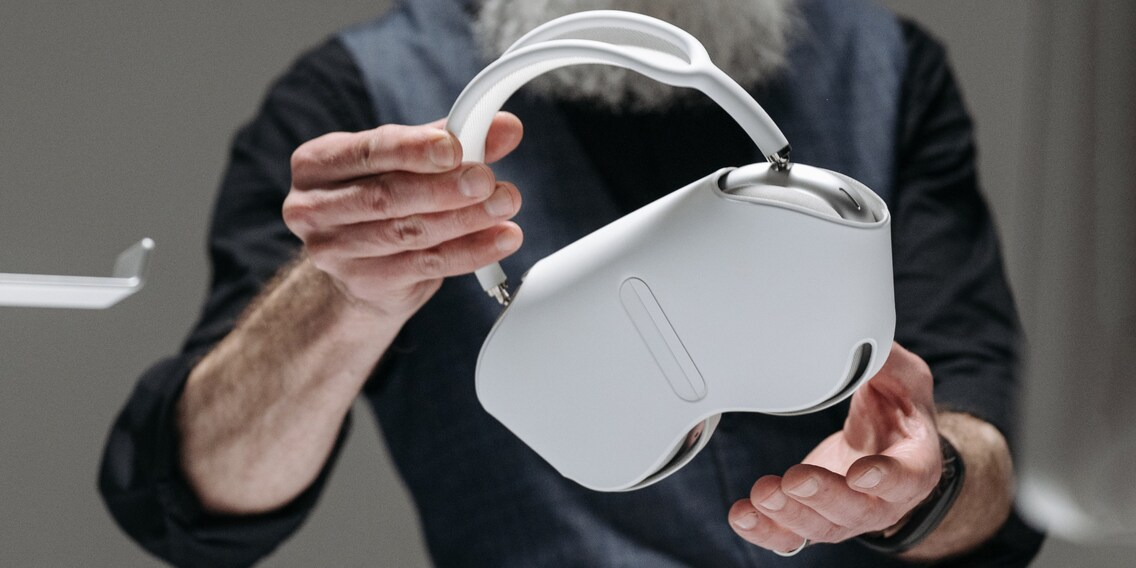 This article was translated automatically.
End of the handbag gate: Apple patents new case for over-ear headphones
A patent has surfaced from Apple that shows how the manufacturer wants to resupply its over-ear headphones. The previous case of the Apple AirPods Max headphones caused quite a bit of talk with its purse-like design.
The included smart case of the Apple AirPods Max headphones is not popular with all users. The handbag-like design not only takes some getting used to, but also protects the over-ears less than the cases of the competition. Apple has now also recognized this. A patent shows a possible new design for the transport case of the over-ear headphones. The patent was applied for by Apple at the United States Patent and Trademark Office. In the abstract of the patent, it becomes clear that Apple is patenting a special magnetic closure.
Completely closed case
In the submitted patent, it can be seen that the Apple case is completely closed this time and does not just cover the ear cups of the headphones as before. The patent also shows that the case is supposed to work with magnetic closures and a snap closure. A kind of separation is also visible in the center. Whether the case that is visible in the patent can also charge the headphones or turn them on and off is not clear.
The advantage of the current open case is that the charging cable can be easily connected. The case is called a smart case because it automatically activates power-saving mode once the headphones are inside. This is important because the AirPods Max don't have a power button.
New Apple products still uncertain
Whether Apple actually plans to launch the case shown is unclear - a patent doesn't mean the product will come to market.
It is also not yet known whether new AirPods Max or AirPods Pro will be released in the fall. Bloomberg reporter Mark Gurman, who has good Apple contacts, recently said that probably only the AirPods Max will come out in new colors - and maybe with a new case.
If you already want a closed case for your AirPods Max that can also put the headphones into sleep mode:
---


Testing devices and gadgets is my thing. Some experiments lead to interesting insights, others to demolished phones. I'm hooked on series and can't imagine life without Netflix. In summer, you'll find me soaking up the sun by the lake or at a music festival.
---
---
These articles might also interest you
Skeleton Loader

Skeleton Loader

Skeleton Loader

Skeleton Loader

Skeleton Loader

Skeleton Loader