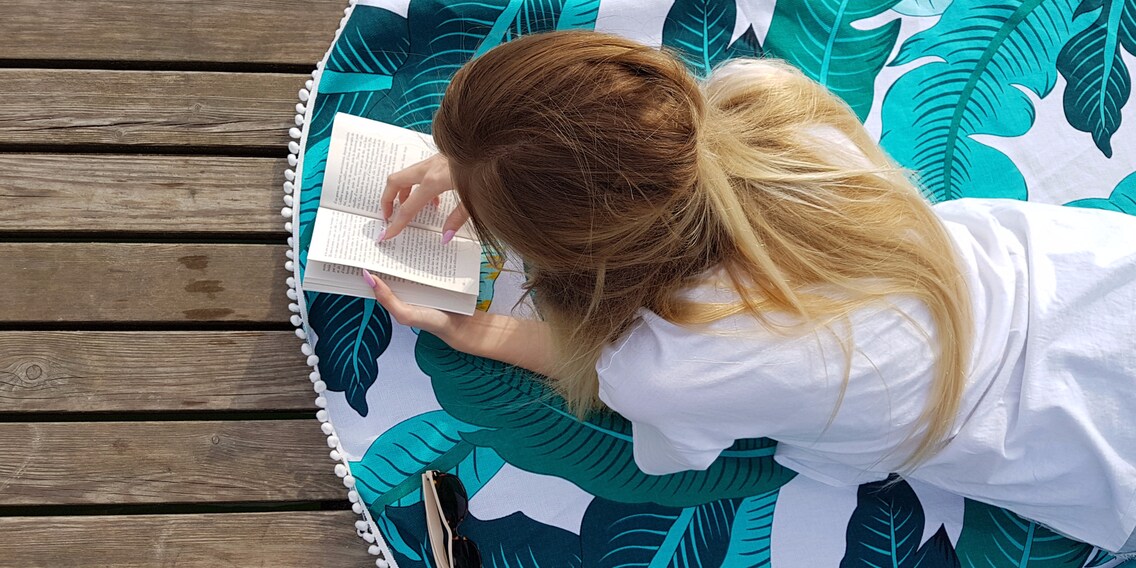 Eye-catcher: This roundie will surely make a few heads turn wherever you go. Model «Palm Beach» by Jaliya.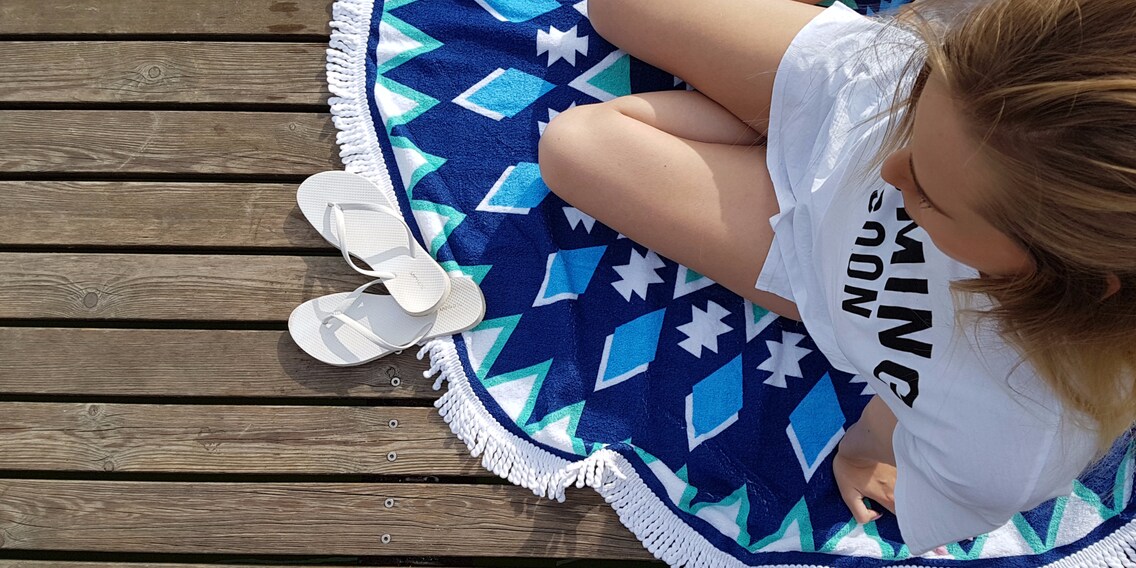 Roundies also make great picnic blankets or bed covers. Model «Hvar» by Silvia Gattin.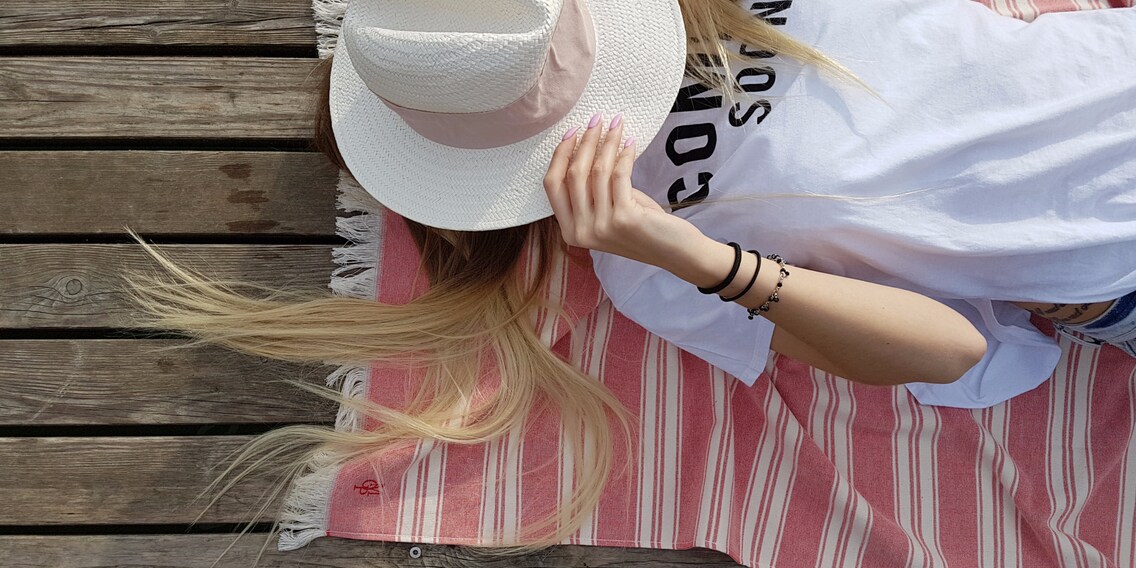 The versatile one: Hamam towels dry quickly, roll up small and are easy to transport. Model «Vai» by Marc O'Polo.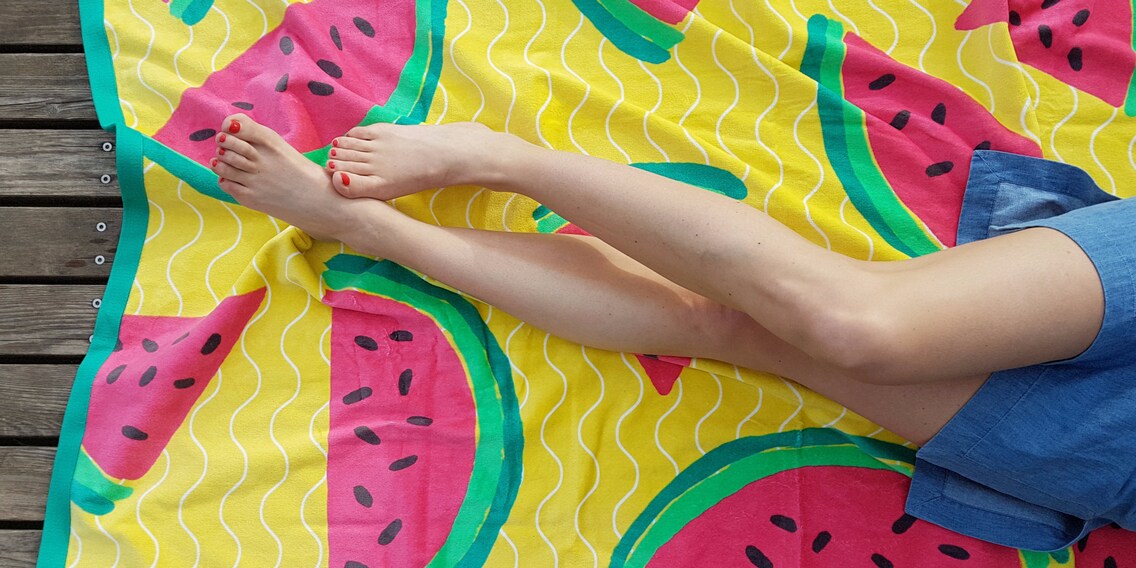 Pineapples and melons can now also be found on beach towels. Model «Watermelon» by KAS.
Tropical vibes: Palm tree leaves are this summer's real deal.
Beach towels: These are our best picks

Roundies, Hamam towels or regular terry towels: We know exactly what each of them is best for and are sure to have just the one you need for your perfect day at the water. The design is up to you.
1. Roundies
These round beach towels have taken pools, beaches and especially our hearts by storm. With multi-coloured patterns and new shapes, they offer variety and are a guaranteed eye-catcher. If you're not planning to go for a swim, they also make great picnic blankets or bed covers.

Mandala
Inspired by Indian Mandala and Mexican Aztec patterns, these roundies will turn your sunbathing experience into a journey to far-away lands.
Tropical affair
These roundies will make you think you've landed on a desert island: Palm tree leaves and this year's real deal, pineapples, spread good vibes across this towel and far beyond.
2. Hamam towels
These towels are light, can be rolled up and fit into any handbag. Great if you're on the go! Some are half Hamam and half terry towels, which makes them very absorbent and still very light. They also dry quickly and can be put away again in no time. The perfect accessory for your sports activities.

Maritime flair
Hamam towels in blue, red and white combine maritime flair with the timeless stripe look. In perfect retro style, they never go out of fashion.
Rainbow colours
It's all about freshness. These towels combine high quality and dazzling colour combinations. Whether retro-style or purist colour gradients, these models make for a colourful summer.
3. Terrycloth
This year, regular terry towels aren't as regular anymore: Quality cotton has gone cool! With trendy prints, these towels are perfect for deckchairs and beach parties.

Patterns
Rio, Miami or Ibiza: Summer 2017 and palm tree patterns are inseparable. Every hippie would agree that this 70s trend is a real eye-catcher. And of course, flowers and pineapples are also as trendy as ever.
Modern
These plain towels will please everyone who likes to keep things a bit more low-key. They're soft and cuddly and made of 100% cotton.
Make one of these deckchairs into a relaxing haven with your new beach towel:
---



«There are only two ways to live your life. One is as though nothing is a miracle. The other is as though everything is a miracle. I believe in the latter.»
– Albert Einstein
---
---
---
These articles might also interest you
Skeleton Loader

Skeleton Loader

Skeleton Loader

Skeleton Loader

Skeleton Loader

Skeleton Loader