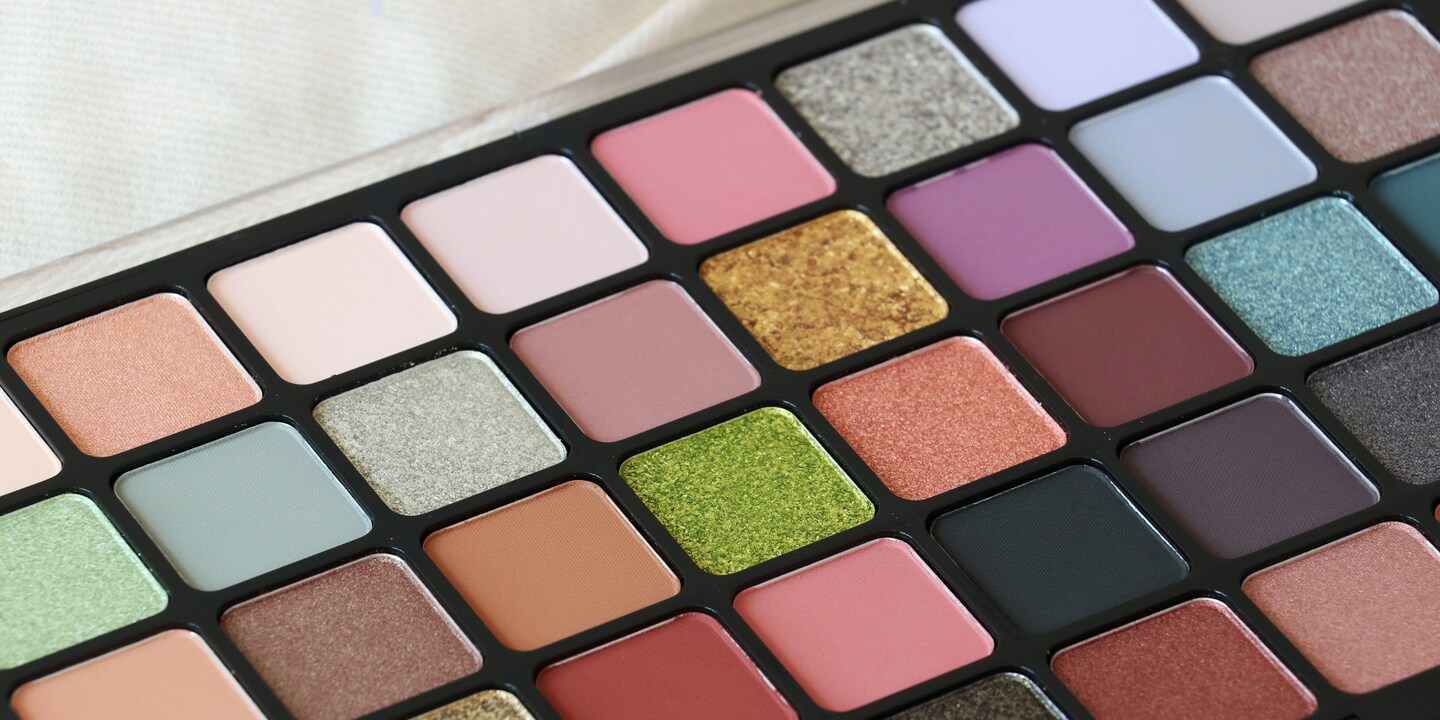 Ask yourself these 3 questions before buying an eyeshadow palette
The first eyeshadow palette is something very special. These three questions help you make the right choice.
It's by your side when you're making your first «steps» and makes or breaks how much fun you have with make-up: your first eyeshadow palette. That's why it's especially important that you know exactly what you want from it.
How good am I?
First attempts with brush and eyeshadow are rarely crowned with success. Make practising easier on yourself by going for a palette with colours that aren't too opaque. Nowadays, palettes are rated as good if the colours are vibrant. That's nice for people who know how to use them. As a beginner, a soft palette makes it easier for you to practise various techniques because it's much more forgiving of mistakes. This applies to both earthy tones and bright colours. Rainbow palettes can be subtle, as long as they have low amounts of pigment.
If you don't care about making mistakes, start with pigmented palettes right from the get-go. By doing so, you don't need to «upgrade» later.
How many options do I need?
Knowing exactly which colour scheme makes your heart beat faster gives you an advantage. Since you know what you want, you may be satisfied with a duo or 4 colour palette. It's more difficult if you want to try out a wide variety in just one palette. Look for six or more shades. The more colours a palette contains, the more combinations you can try. This can have the same positive effect on your creativity as morning coffee has on your mood, or your untrained eye can be overwhelmed. With fifty colours, even professionals lose track. Find the sweet spot that gives you enough freedom for creative outbursts, but at the same time enough guidance thanks to the framework of the colours.
I find a mixture of matt and shimmery tones ideal for beginners. Experiment with various textures and get a feel for how they look and apply to your lid. A colour range from light to dark is useful, too. It gives you the opportunity to add dimension and drama to any look, for example with black eyeshadow.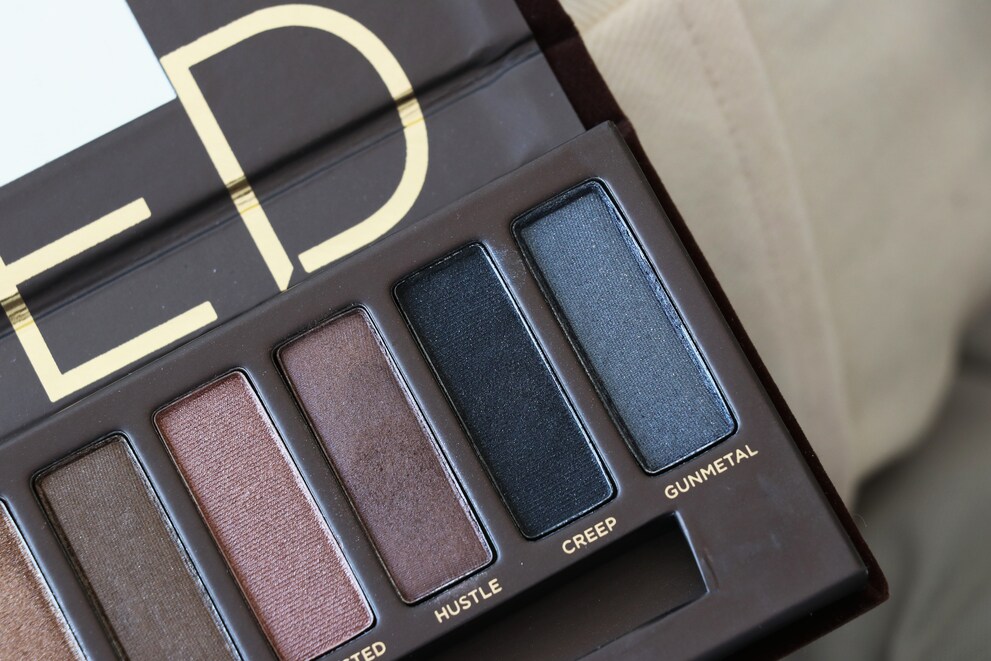 How practical does my palette need to be?
One of my first major eyeshadow purchases was a pop-up pyramid by Sephora. A humongous thing. In it were 72 eyeshadow colours. It reminded me of a dollhouse, since I had to get it out of the closet and open it up every time I wanted to «play» with it. Experience shows that such monsters end up in the cellar after two weeks. However, to my own amazement, I used the palette regularly. She was my little temple. Today, that would be too much effort for me.
Therefore, think about where and how often you intend to use the palette. Does it have to be suitable for travel? Then an integrated mirror and lightweight, slim packaging are an advantage. Attention with mirrors: they drive up the price of a palette. On the other hand, if you want to place your palette on the dressing table like a decorative element, include the design in your decision. Again: beautiful design costs and is usually found more in the high-end and luxury sector. As for equipping a palette with brushes or plastic applicators, I have a clear opinion: you don't need them. So don't make this point a criterion, because very few are of good quality.
---

As a massive Disney fan, I see the world through rose-tinted glasses. I worship series from the 90s and consider mermaids a religion. When I'm not dancing in glitter rain, I'm either hanging out at pyjama parties or sitting at my make-up table. P.S. I love you, bacon, garlic and onions.
---
---