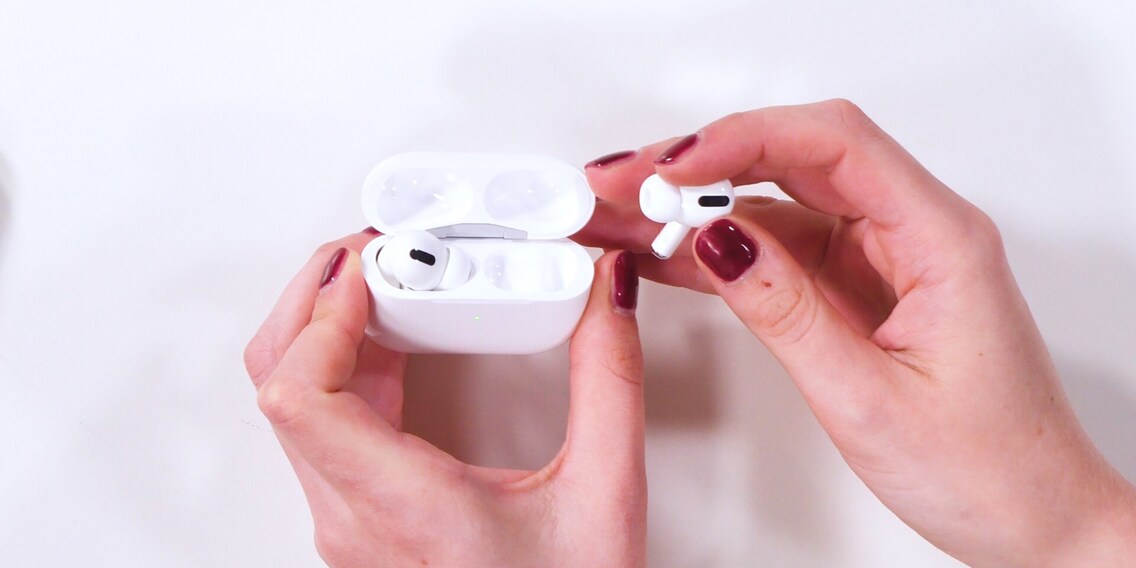 This article was translated automatically.
Apple AirPods Pro 2 release likely on Wednesday and even the case is said to have new features
Shortly before the big Apple event, CAD files have surfaced that are supposed to show the charging case of the new AirPods Pro 2 headphones. The leaked images suggest that the case will have new features.
Before major tech events, the rumour mill is always flooded with leaks. This Wednesday, Apple's "Far Out" party is taking place in Cupertino. CAD files of the new AirPods Pro 2 have surfaced that are said to reveal a lot about the new charging case. The leaked image files were posted on Twitter by Andrew O'Hara, a journalist for AppleInsider.
The CAD files, which come from unconfirmed sources, match earlier rumours. While the design of the charging case has not changed much compared to its predecessor, three new features are visible at a second glance: The small openings on the bottom are new and could be small speakers. Presumably, they are used to play a sound so that it is easier to find the case again if you have misplaced it.
Microphones and charging port still unclear
Another opening is visible on the other side of the charging port. This could be for a microphone - but what that would be good for is not clear. No one is likely to want to make a phone call with the headphone case.
The picture also shows that a cut-out has been made on the right side of the case. This would allow the case to be attached to a ring or carabiner. This way, there would be no need for additional cases to attach it in the future.
It is unclear whether Apple will give the new AirPods Pro 2 a USB-C port or whether it will stick to the Lightning port. There is no sign of this in the CAD image, but the rumour mill has long been leaning towards Apple sticking with Lightning for the AirPods Pro 2.
Release likely as early as Wednesday
If the leaks of the last few days are to be believed, the Apple AirPods Pro 2 are to be presented together with new iPhones on Wednesday. The second version of the AirPods Pro would come three years later, after the first Pro version.
Further leaks suggest that the AirPods Pro 2 will feature Bluetooth LE audio and will get longer battery life. Apple's Lossless Audio Codec (ALAC) is also rumoured. In addition, according to the speculation of the last few days, the wearer recognition is to be improved and new fitness tracking functions are to be built in.
---


Testing devices and gadgets is my thing. Some experiments lead to interesting insights, others to demolished phones. I'm hooked on series and can't imagine life without Netflix. In summer, you'll find me soaking up the sun by the lake or at a music festival.
---
---
These articles might also interest you
Skeleton Loader

Skeleton Loader

Skeleton Loader

Skeleton Loader

Skeleton Loader

Skeleton Loader