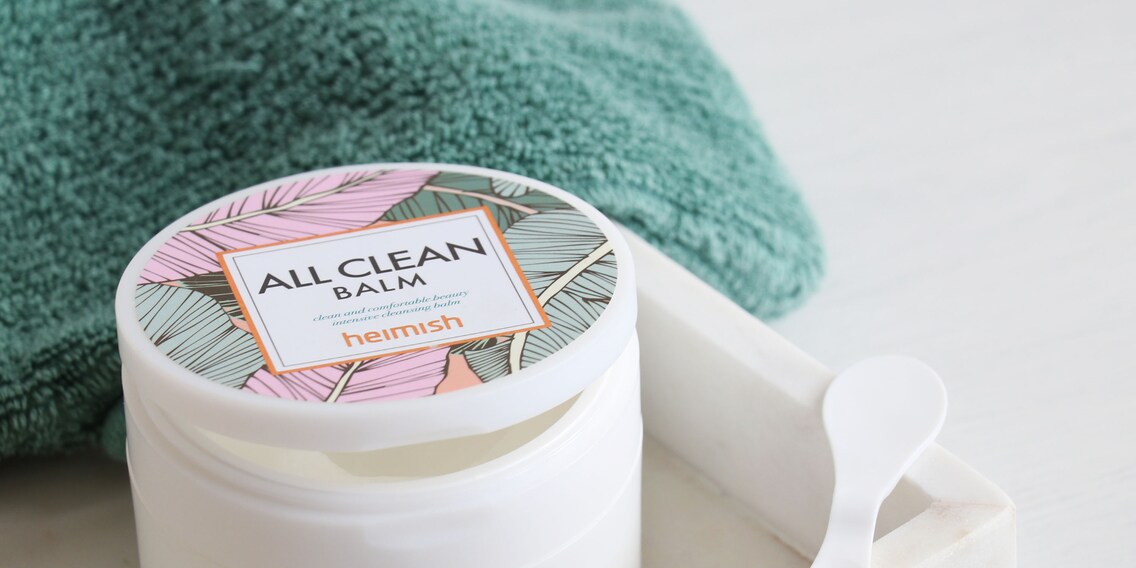 4 effective products for your evening cleansing

In the evening, I'm twice as careful about cleaning my skin as I am in the morning. I use different types of cleansers depending on what my skin needs. Here are my favourite products for washing the day off my face and how I incorporate them into my «double cleansing» routine.
After a long day, all I want to do is wash any sunscreen and make-up off my face, slip into my PJs, and watch an episode of «Golden Girls». For the longest time, I considered the facial cleansing part a chore. But these days, I happily start my evening off with what I now consider to be a relaxing ritual. It entails a two-step cleansing technique, also known as «double cleansing». How does it work? I begin by removing gunk such as make-up and sunscreen residue. Then a second rinse for getting off anything left on my skin. This first step in my routine always leaves me reaching for the four same products.
The first step: removing make-up, dirt, and sunscreen
Sensibio H2O micellar water from Bioderma
No cleanser has been with me as long as this mild, unscented classic from Bioderma. It's one of the few micellar waters that doesn't leave a burning sensation – even on the sensitive area around my eyes – and removes make-up effortlessly. I make sure to put it on a cotton pad first. It usually takes me at least three of these pads to get rid of the worst of the make-up and dirt on my face. Just remember, as much as the product resembles water, you should definitely re-wash your face after using it. The best would be to use a cleanser like I do.
Suitable for normal and sensitive skin, according to the manufacturer.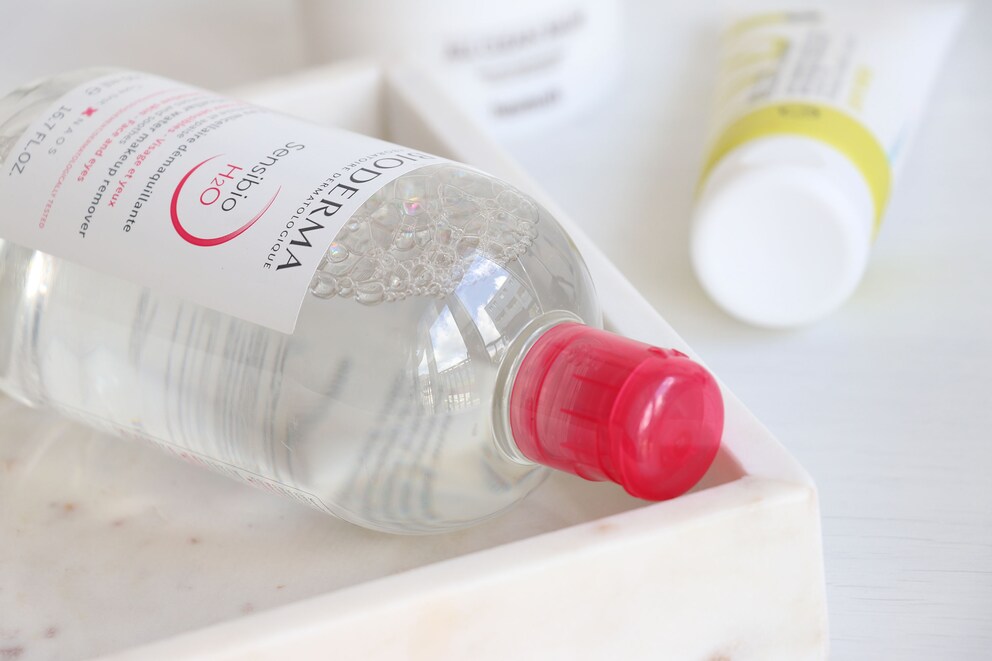 Waterproof eye make-up remover from Nivea
My micellar water doesn't always work against waterproof mascara, long-lasting lipstick, heavy foundation and kohl residue left between my eyelashes. That's why when the going gets tough, I prefer to reach for the dual-phase remover from Nivea. The formula, enriched with biotin, consists of an oily blue layer that floats on a clear nourishing layer. If you shake the bottle before use, the two combine to form a milky blue liquid, perfect for removing just about anything. I use it in combination with either a cotton pad or cotton swab, depending on the part of my face I'm targeting. The latter is especially helpful around the lash line.
By the way, you can see for yourself just how effective this make-up remover is in this video.
Suitable for all skin types, according to the manufacturer.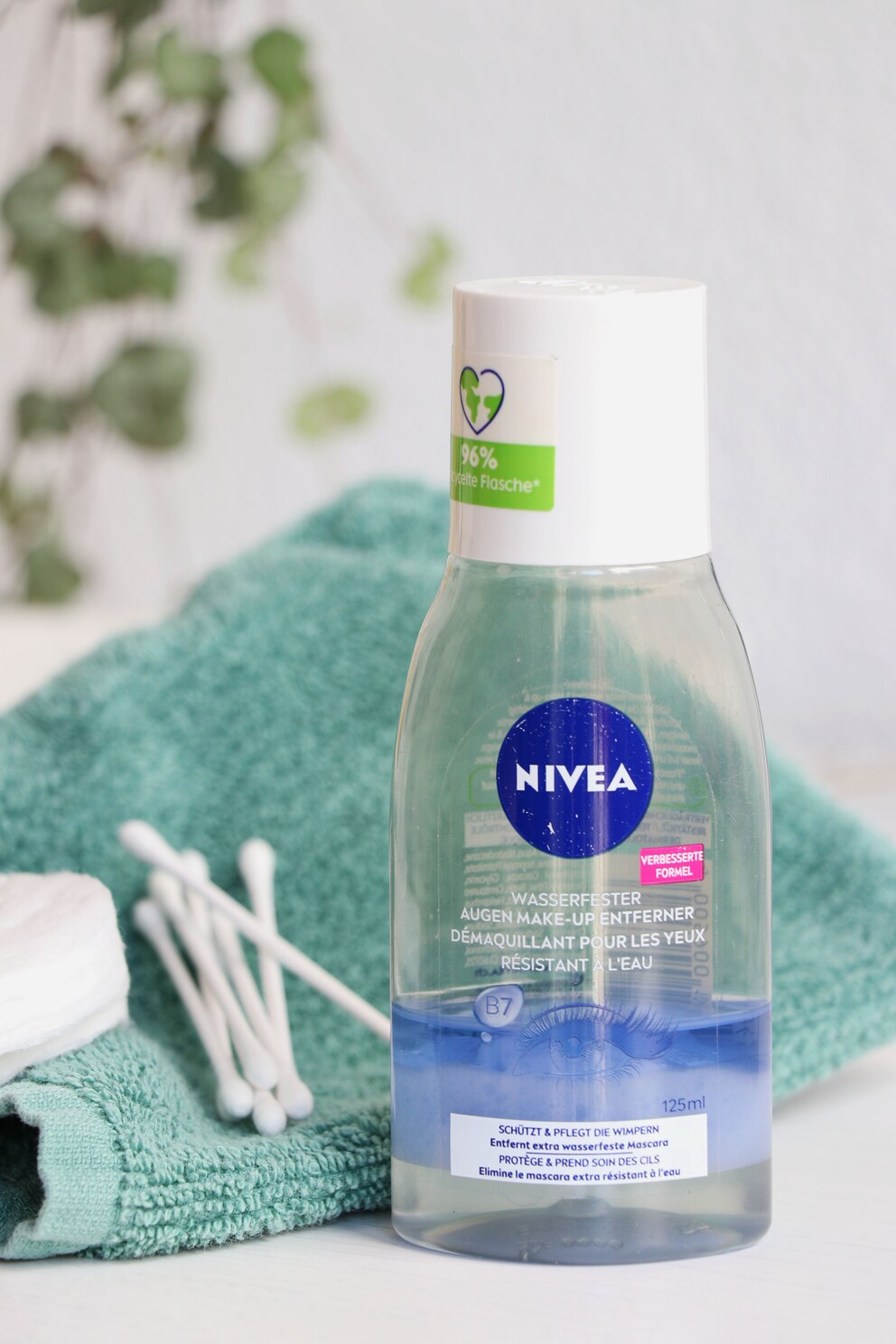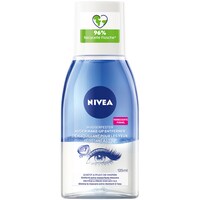 Facial cleansers
4.20
per piece for 4 units
33.60/1l
Nivea Make-up Entferner für wasserfestes Make-up
Whether I've gone for the micellar water or the dual-phase remover, before I get to step two, I rinse my face with water and dry it with a fresh towel. Please don't ever reach for your regular hand towel here, unless you want to get pimples.
The second step: rejuvenating
«All Clean Balm» from Heimish
When my skin is crying out for a dose of moisture, my second-step go-to is the vegan «clean and comfortable beauty intensive cleansing balm» from the Korean brand Heimish. A small spatula is located under the lid for applying the balm, which is enriched with shea butter and coconut extract. These two ingredients soften my skin, while the citrus herbal oil (my nose confirms) is soothing and provides that spa feeling. The balm's texture is similar to that of sorbet, immediately melting on contact with your skin. I massage it assiduously into my dry face. I then wet my hands and continue massaging until a milky lotion forms. Time to rinse with warm water and pat my face dry.
The «All Clean Balm» is also an excellent option during the first step of the double cleansing routine. On days when I've put on neither make-up nor sunscreen, I like to limit my routine to just the balm when washing my face in the evening.
Suitable for all skin types, according to the manufacturer.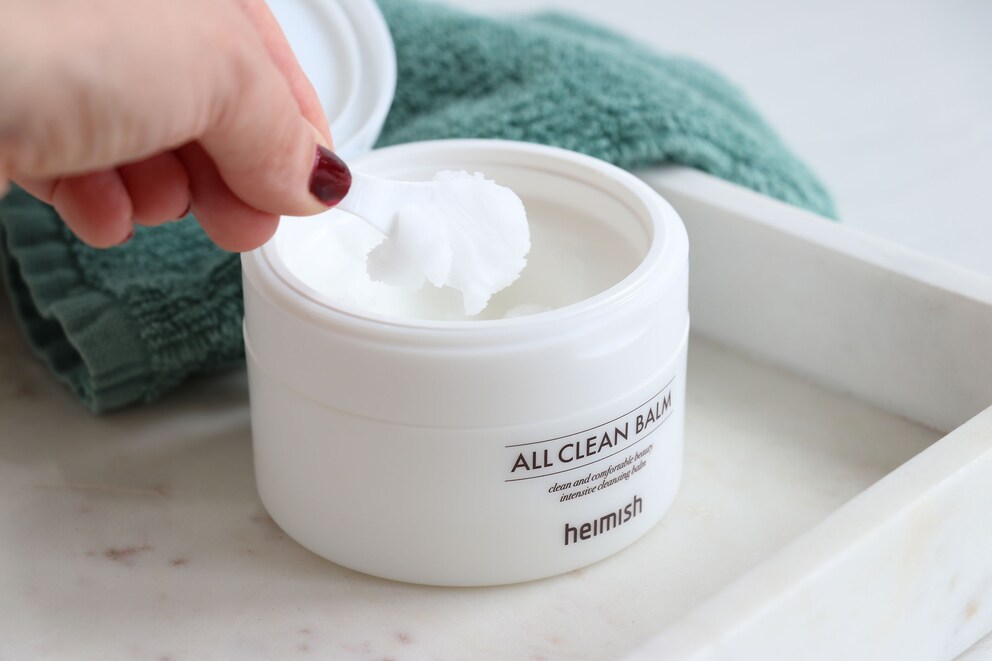 AHA / PHA Peeling Cleanser by Nø Cosmetics
The cleansing gel from Nø Cosmetics is one of my latest discoveries. The product contains AHA (Alpha Hydroxy Acid) as well as PHA (Polyhydroxy Acid). The former is lactic acid (a form of fruit acid), which turns the cleanser into a chemical exfoliator, renewing my skin and ridding my cheeks of any imperfections. The PHA provides moisture and helps my skin to absorb any subsequent products that I apply. Pathenol is also one of the gel's ingredients; it reduces redness and strengthens the skin's protective barrier.
To really give these healing ingredients a chance to work their magic and prevent them from getting washed off after a few seconds, I massage the gel into my moistened skin as long and thoroughly as possible. Sometimes I do so for one or even two minutes. And when I remember, I even apply the gel behind my ears, where sebum can accumulate, causing pimples to form.
Suitable for normal, oily and difficult skin, according to the manufacturer.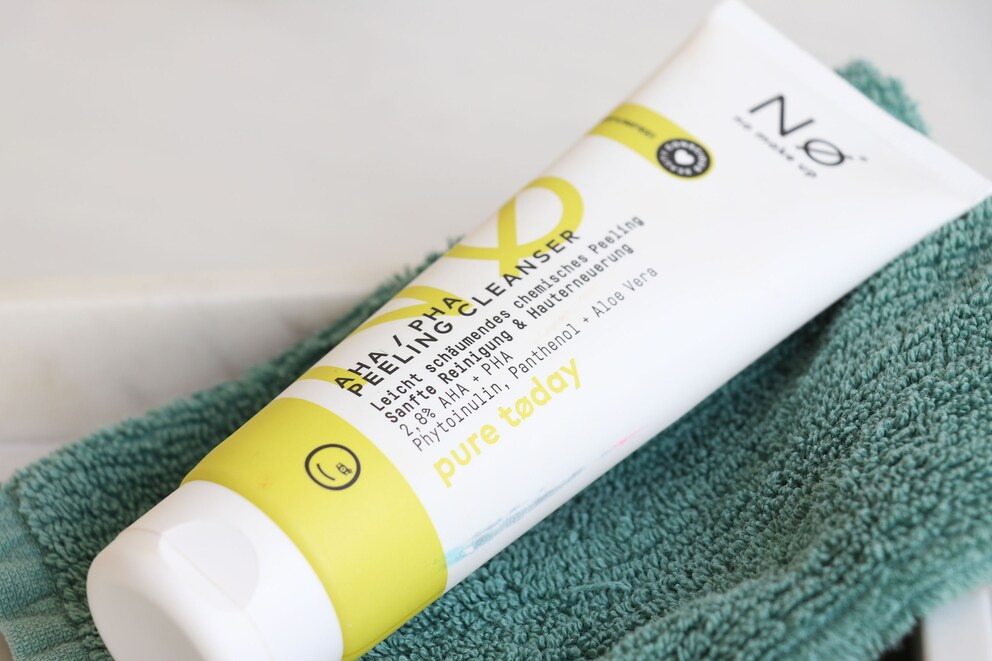 At Galaxus, you'll find over 80,000 beauty products – and more are on the way. That's quite the picking. And why I like to regularly share my favourites – from a selection of both novelties and classics.
---



As a massive Disney fan, I see the world through rose-tinted glasses. I worship series from the 90s and consider mermaids a religion. When I'm not dancing in glitter rain, I'm either hanging out at pyjama parties or sitting at my make-up table. P.S. I love you, bacon, garlic and onions. 
---
---