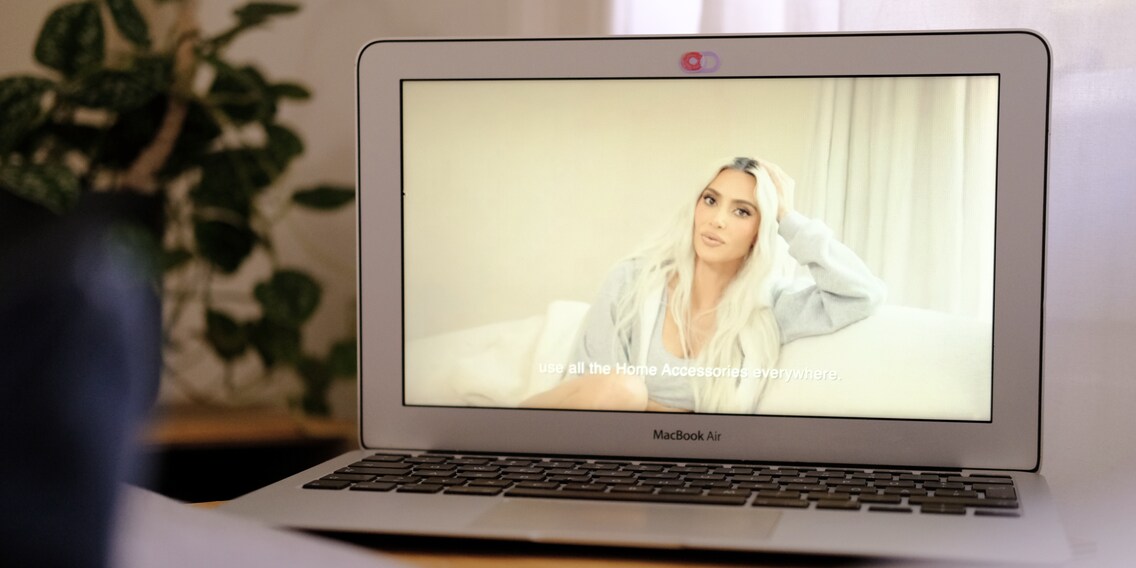 This article was translated automatically.
3 clues that Kim Kardashian's refill tutorial is pure provocation
Kim Kardashian has designed home accessories for her brand Skkn. In a video, she presents the collection and gives some good tidying tips along the way.
Kim Kardashian's tissue holder tutorial is currently going viral, in which she shows you how to transfer tissues from a cardboard box to a concrete box. Not because it teaches us anything new. Rather, people complain about the naivety of the entrepreneur and the price of the tissue box shown. I watched more Skkn videos by Kim because I couldn't believe the tutorial was serious. I'm sure the whole thing is just another deliberate provocation to draw attention to the new products.
The proof for my theory is provided by Kim's Home Tour, which appeared shortly before. In it, she gives three really sensible tips as she takes you on a tour of her home and explains Skkn products .
1. Don't compromise
Kim strips all consumables of their packaging in her home if they don't appeal to her visually. So she no longer has to hide them in drawers. Instead, she puts them in other, more attractive storage solutions. Handkerchiefs from the Kleenex box go into the aforementioned "Tissue Box" and cotton pads end up in the sculptural concrete container "Round Canister". With this trick, she automatically creates a coherent overall picture because no advertising slogan or colourful print disturbs the view.
The idea can also be applied to other things: for example, fill washing-up liquid or oil bottles printed with pharmacy calendar motifs into simple soap dispensers made of ceramic. You can store food items like bread in a wooden box instead of a paper bag. And the butter, it goes out of the tin foil and into a decorative can. This brings more cleanliness and aesthetics to the kitchen counter.
2. Form groups
Kim uses the "Vanity Tray" as a neutral base for displaying her skincare and towels. "It's even suitable for perfumes," she says. In this way, she ensures visual calm. Instead of placing a dozen skincare products all over the bathroom, she groups similar things together - in the same place.
Mimic her and use the trick in every room: Position small items on a tray instead of scattering them randomly around the room to create an accent. Treat things like a still life and arrange them according to size and shape: Small ones go in the front and big ones in the back. This way, they are all shown off to their best advantage. >
3. A colour concept
Kim drew inspiration from her interior design when developing her home accessories collection. Each object is made of concrete, which is a similar shade of grey to her premises. As a result, everything blends together. "I wanted something that would somehow blend in with my stone," Kim says of her "Waste Basket" bin.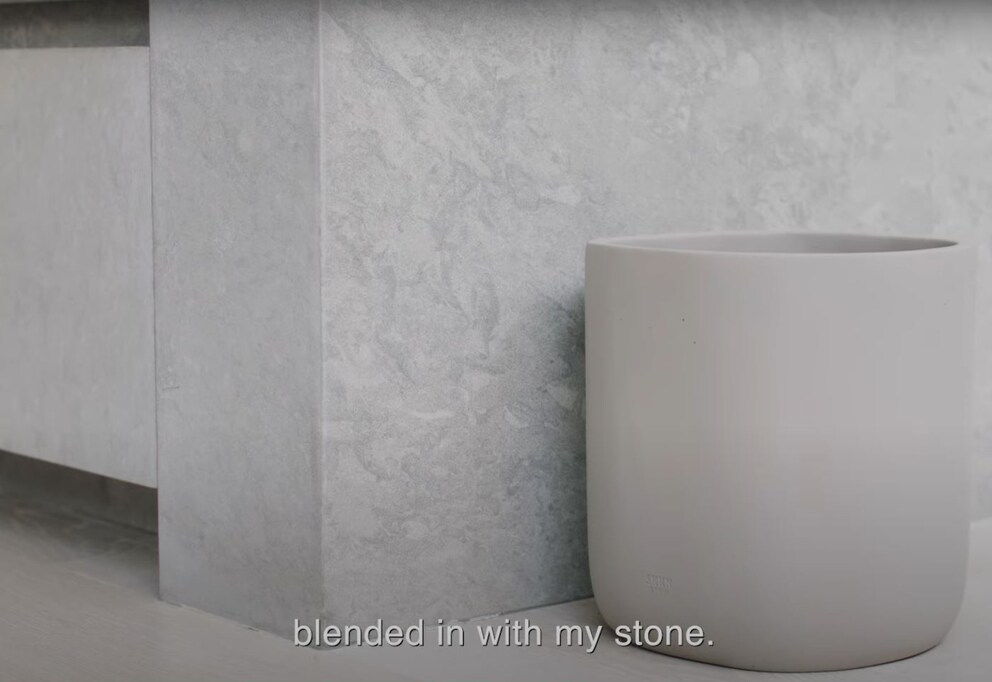 You can also create a unified image by making sure that when you buy new home accessories, they fit into your colour scheme at home. Then rather unattractive things won't draw unnecessary attention to themselves. Or you can choose objects from one and the same collection that are already colour-coordinated - like these three examples from the brands Spirella, Aquanova and Blomus.
These useful ideas make me think that the refill instructions were a successful marketing stunt. And if it isn't, the handkerchief tutorial still sends a valuable message: nobody's perfect. If Kim really thought that a mundane thing like refilling tissues needed a tutorial, I won't judge her for it.
---



«There are only two ways to live your life. One is as though nothing is a miracle. The other is as though everything is a miracle. I believe in the latter.»
– Albert Einstein
---
---
These articles might also interest you
Skeleton Loader

Skeleton Loader

Skeleton Loader

Skeleton Loader

Skeleton Loader

Skeleton Loader