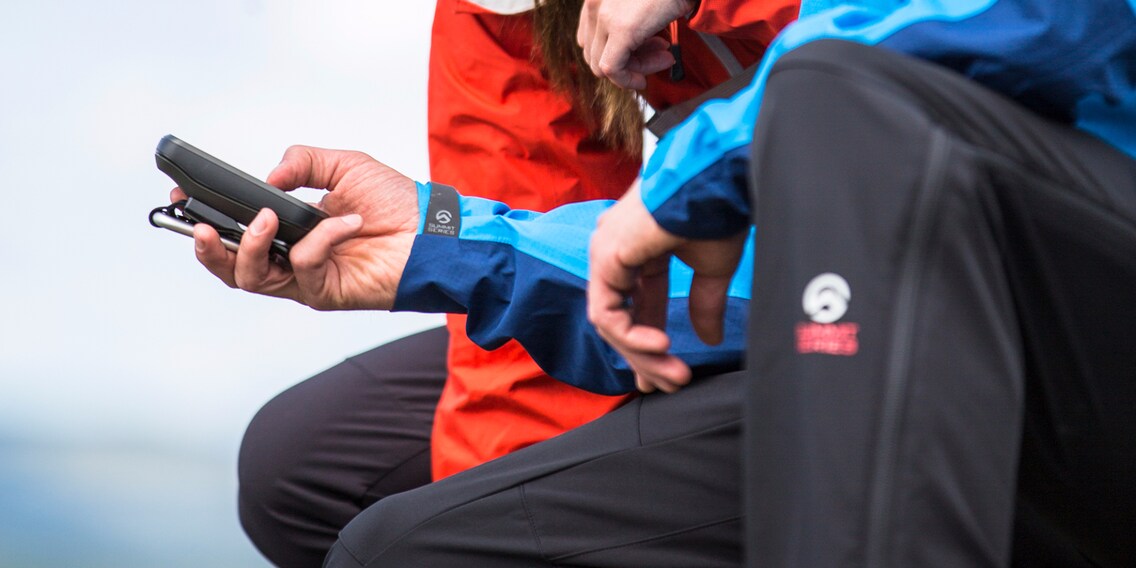 This outdoor GPS device is a handy alternative to a map and compass.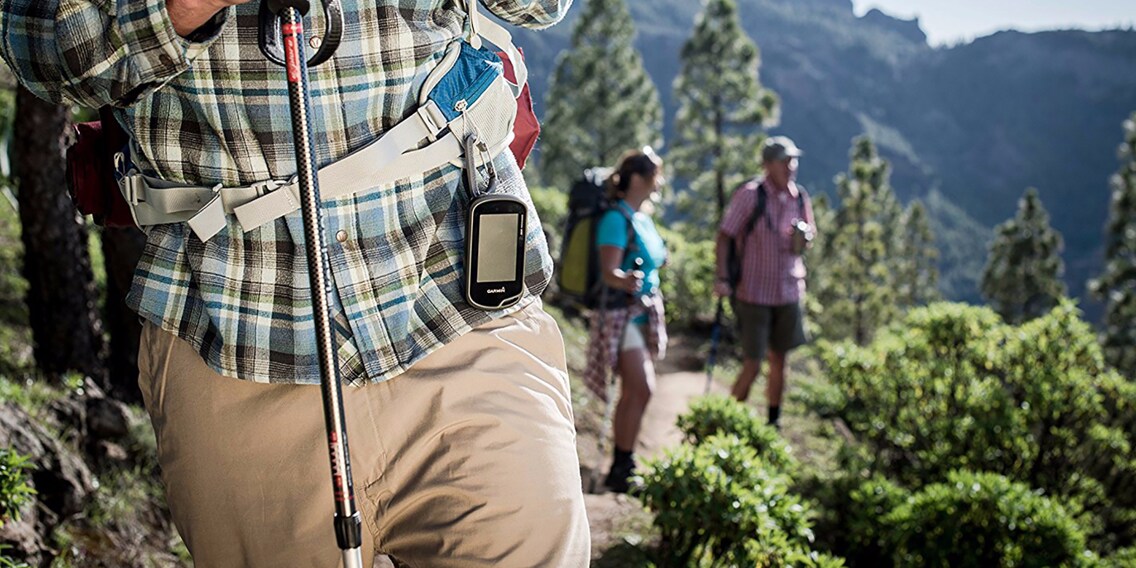 Packed with features and functions such as GPS, GLONASS, compass, altimeter and barometer, this outdoor GPS device turns every hike into an adventure.
With the right GPS device the only question is "where to next?"
A handheld GPS device is essential for hard-core walkers, adventure-seekers and geocachers alike. Get inspired by our guide and prep for your next outdoor experience.
What are GPS devices used for?
Whether you're going hiking, climbing or cycling, a handheld GPS device makes sure you're ready for anything the great outdoors throws at you. It receives signals (radio codes) to help determine your exact position and destination. Most GPS devices use American Global Positioning System technology, or GPS for short. This lets you use functions such as automated route planning and waypoint marking or geocaching to make outdoor activities even more exciting.
What are the benefits of GPS devices?
When it comes down to it, what are the advantages of handheld GPS devices, and why is it worth getting one? We have it all summarised below:
Robust design: Handheld GPS devices can even withstand tough falls.
Water-resistance: Unlike most smartphones, you can use GPS devices in the rain.
Convenience: Most handheld GPS devices are small and easy to hold, making them more practical than a large hiking map and compass.
Precision: They can even locate your position in difficult terrain.
Battery life: The batteries normally last for over the course of a day's hike and are replaceable.
Features and functions of GPS devices
Handheld GPS devices have a variety of features and functions. This is ultimately what sets the higher end devices apart from the cheaper ones. Here is a list of the most important features and functions you should be aware of when choosing your device.
Touchscreen
Thanks to their touchscreens, you can generally use GPS devices when they are wet.
Barometric altimeter
If the device has a barometric altimeter, the altitude is measured by pressure sensor rather than GPS. A barometric altimeter is particularly important when you're out and about in the mountains.
Display
It is easier to see your route on a larger display. The types of handheld GPS with larger screens usually offer more high definition. More expensive models often feature a transflective display, meaning you can still read the screen in the midday sun.
Preloaded maps
Some handheld GPS devices come with preloaded maps. Alternatively, you can buy maps and load them on to your device. Beginner models usually only have basic maps, which aren't quite as clear.
Wireless connectivity
You can use Wi-Fi, Bluetooth and ANT+ to transfer data from your handheld device to your smartphone.
Special functions
You can normally only find special functions like 3D map view, POIs and integrated camera in the higher-priced models.

What we recommend
For Swiss mountain fans
The Oregon 750t offers extensive navigation and tracking functions. With GPS and GLONASS reception as well an altimeter, barometer and compass, this GPS device is guaranteed to help you find your way, whether you're on streets or in open country. To make sure you don't get lost in the Swiss mountains, it also comes with a topographical map of Switzerland on a scale of 1:25,000.
For hiking pros
The optimised antenna on the Oregon 700 ensures you always have the best signal. Its three-inch touchscreen with variable orientation keeps you on track in any weather and is easy to use. Meanwhile, the integrated altimeter provides exact altitude data to monitor your ascent and descent. Thanks to the integrated barometer that tracks air pressure, you get information about weather changes ahead of time.
For amateur athletes
The eTrex Touch 25 is the perfect handheld GPS device for amateur sports people and families who like nature and enjoy outdoor activities. This classic device has been on the market now for 15 years. It is incredibly easy to use and comes with a 2.6-inch colour touchscreen. The eTrext Touch 25 comes preloaded with TopoActive Europe maps and a preloaded activity profile, which is optimised for various recreational activities.
You may find the following interesting (in German):
---
Whether it's athletics, ice hockey, skiing or volleyball, the main thing is sport.
Therefore, for me: lazy sitting around forbidden!
---
These articles might also interest you
Skeleton Loader

Skeleton Loader

Skeleton Loader

Skeleton Loader

Skeleton Loader

Skeleton Loader