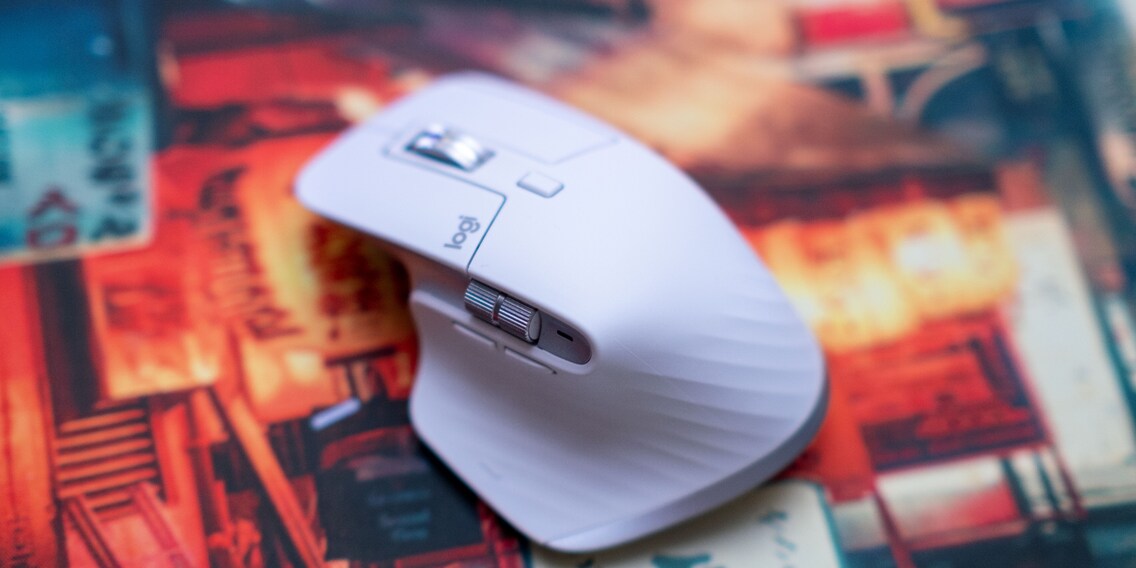 This article was translated automatically.
Why I don't switch to the Logitech MX Master 3S
The MX Master 3 is the best office mouse - period. Unfortunately, Logitech makes the nager worse for me in version 3S.
The MX Master 3S differs from the MX Master 3 only in two things it replaces: the switches of the two main keys and the sensor. Thereby, the switches are a big evil for me and the sensor upgrade is pointless.
Everything else remains the same. I won't go into that either, because you can read that in my review of the MX Master 3. In short: The office manager is close to perfection.
ReviewGaming

Logitech MX Master 3: Wie aus einer Super-Maus eine exzellente Maus wird
The big bad: the switches
I don't like the new switches of the MX Master 3S. They are much quieter than those of the predecessor. Personally, however, the clicking noise of the MX Master 3 never bothered me. I have been using the mouse in the office since 2019 and have never received any complaints about the volume.
Clicking noise comparison MX Master 3S vs. MX Master 3
Also, the switches on the 3S feel squishy when pressed. Switching from the 3 to the 3S is like switching from a mechanical keyboard to a chewing gum keyboard. Quiet, but unsatisfying. Tactile, but somehow not. I don't like the feeling. If you type on a chewing gum keyboard, it won't bother you much. Then you are used to the feeling.
The meaningless upgrade: the sensor
The 3S now has a sensor with 8000 instead of 4000 CPI - Logitech calls it DPI (dots per inch). CPI stands for counts per inch, i.e. how many pixels the cursor moves with a mouse movement of one inch. Put loosely, the CPI determines how fast you can let the cursor scurry across the screen. However, this difference is insignificant and pure marketing. Even at 4000 CPI, the cursor moves so fast that you can't really aim anymore and you'll get stuck in your text documents, video editing program or elsewhere. By default, the 3S is only set to 1000 CPI. This upgrade brings de facto nothing.
Conclusion: I stay with my MX Master 3.
The bottom line is that the upgrade is only a slight change and not an improvement for me personally. The silent switches are even a step backwards, because it's unsatisfying to press on them. And the revised sensor doesn't change anything about how the MX Master 3S works compared to the 3.
I keep my MX Master 3 and do not change. If you don't have one yet and tick like me: hurry up and buy one. Because they will soon no longer be available and then you have to click on Matsch the MX Master 3S.
---



From big data to big brother, Cyborgs to Sci-Fi. All aspects of technology and society fascinate me.
---
---
These articles might also interest you
Skeleton Loader

Skeleton Loader

Skeleton Loader

Skeleton Loader

Skeleton Loader

Skeleton Loader