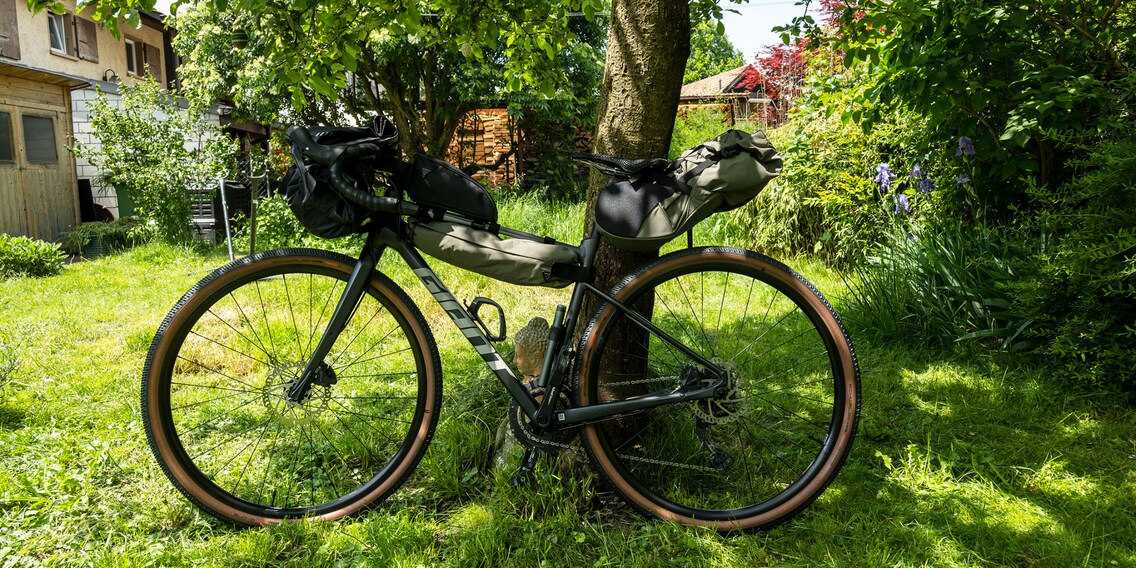 Topeak bike bags: the flexible solution for when you're on the move

Topeak offers bikepacking bags for long and short tours. They provide space for large and small items, be it on your frame, handlebars or seatpost.
Adventure travel is booming. It has been for years. The pandemic seems to have further fuelled our need for freedom and nature – especially on bikes. Bikepacking is the outdoor word of the hour. Manufacturers such as Evoc, Vaude and Topeak offer individualised solutions for all your bikepacking needs.
Bikepacking bags from Topeak
The Taiwanese brand Topeak, which was founded in 1991, has since grown to become one of the world's largest manufacturers of bicycle accessories. Topeak bike bags offer good value for money, in my opinion. So, I decided to have a closer look at a few products. Here's a selection of bags for a several-days-long bikepacking tour.
Topeak Frontloader
With a capacity of eight litres and a maximum load of five kilos, the handlebar bag offers sufficient space for light but large items such as a sleeping bag, tent or a change of clothes. It consists of two elements. There's a waterproof inner pack sack that's easy to compress thanks to the air release valve. Thanks to the roll-up closure on both sides, you can easily get to your stuff. The wide outer belt attaches to the handlebar with quick-release nylon straps as well as an additional backside head tube strap. The pack sack is then firmly fixed to this belt with nylon straps and a click closure. You can easily remove it in just two clicks without having to remove the outer belt.
Topeak Barloader
This 6.1-litre handlebar dry bag can be mounted alone or as an accessory atop the Frontloader bag system. It features ultrasonically welded seams, a roll-up closure and weatherproof zippers, offering protection on dry, dusty trails as well as wet, muddy ones. This bag is especially suitable for carrying around your valuables during a break, for example. It can carry a maximum of three kilogrammes.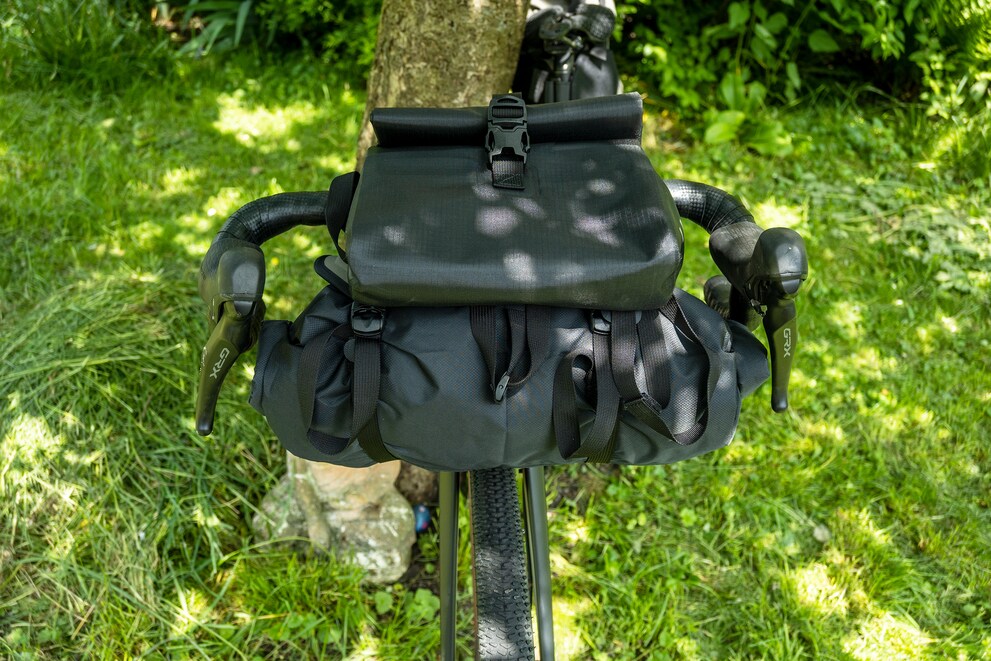 Topeak Backloader
What the Frontloader is for the handlebar, the Backloader from Topeak is for the seatpost. It's where you attach the 10- or 50-litre bag, making the carrier superfluous. The semi-rigid holster provides a secure hold on the seatpost and saddle with its mounting system. It minimises the pendulum effect and makes using it easier. The easily accessible dry bag with an integrated compression valve keeps your contents (for example, clothes) dry.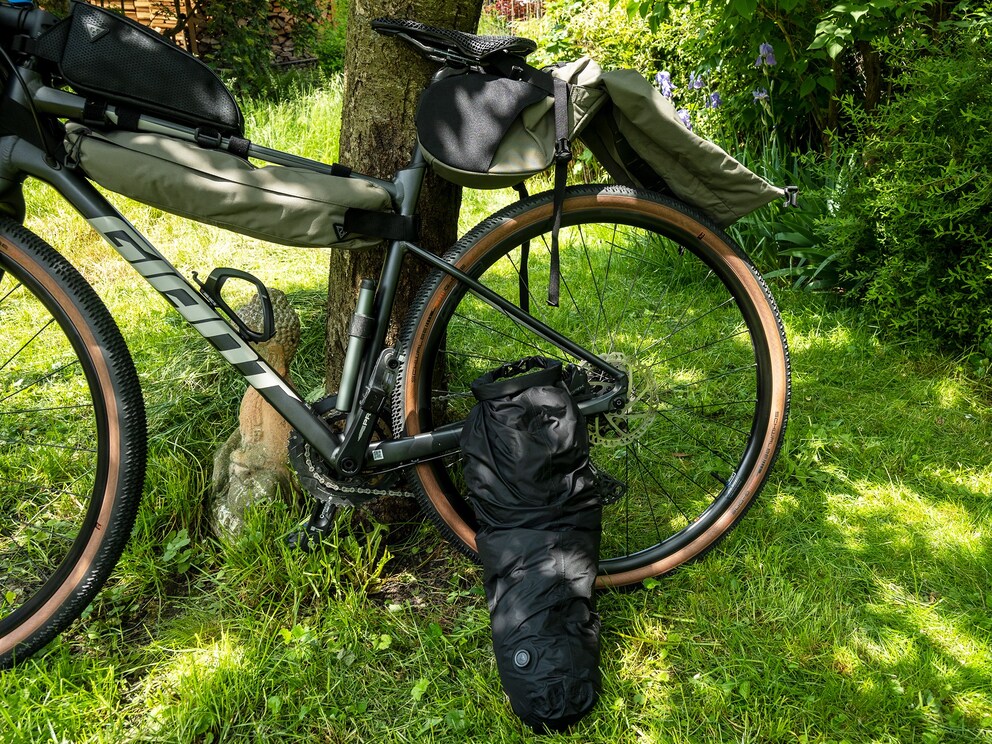 Topeak Midloader
The Midloader is available in three sizes: 3 litres, 4.5 litres and 6 litres. The 4.5-litre model shown below can be loaded with a maximum of 6.5 kilogrammes. The Midloader uses the space in the frame triangle and preserves your centre of gravity with the heaviest items. Made of lightweight and water-repellent materials, the robust bag can be quickly and easily attached to the frame thanks to Velcro fasteners. Two water-resistant zippers provide easy access to the contents from both sides of your bike.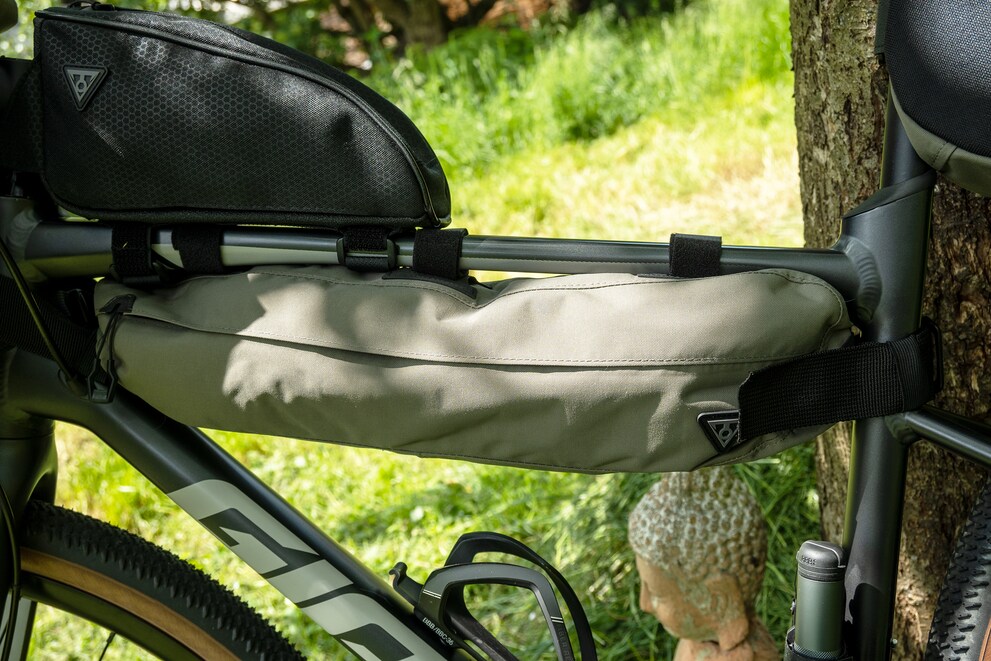 Topeak Toploader
The Toploader is a top tube bag with 0.75 litres of storage space. It offers enough space for the little things you need as a bikepacker that you want to keep at hand as you ride: energy bars, your phone, wallet, lightweight tools and your keys. The Toploader comes with an integrated rain cover.
You can find our entire range of bike bags here.
Header image: Patrick Bardelli
---



From radio journalist to product tester and storyteller. From jogger to gravel bike novice and fitness enthusiast with barbells and dumbbells. I'm excited to see where the journey will take me next.
---
---
---