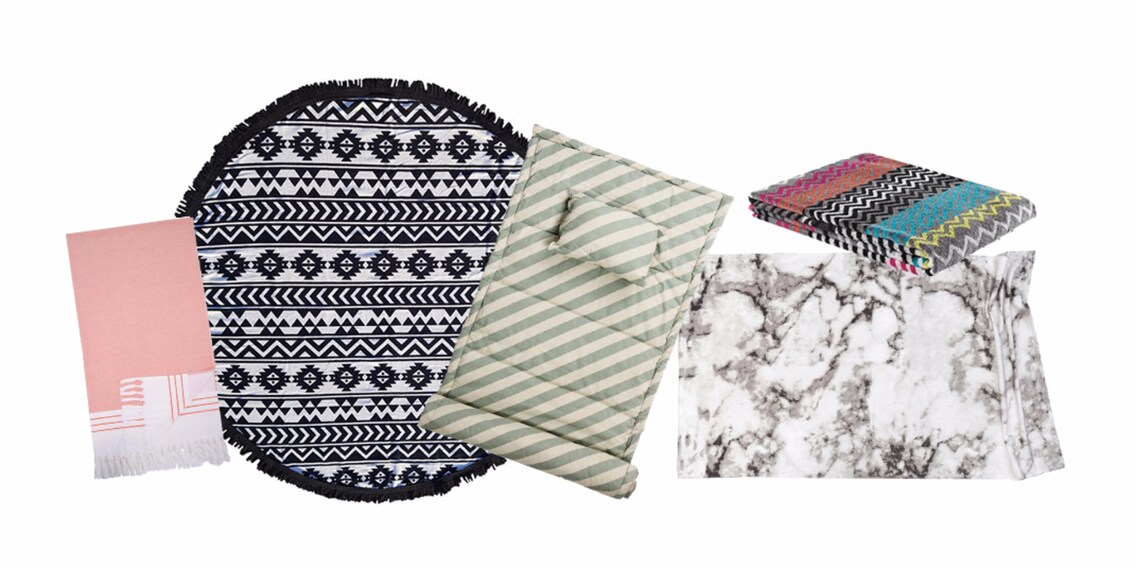 This season's coolest beach towels

It's bye-bye to boring terry towels and hello to these unconventional models that will make you the star of the beach!
The comfy one
Sandy beaches tend to be pretty but are usually hard and uncomfortable. This Bloomingville beach mat has a built-in headrest so you can enjoy your snooze in the sun. Don't forget to wear sunscreen!
The roundy one
Align with the sun without having to move your towel thanks to this circle.
The multi-talented one
Hammam towels are true allrounders: They double up as picnic blankets, hand towels or as throws – super useful, no matter what the time of day. They're lightweight and space-saving, which makes them an ideal summer accessory. And if it happens to be another one of those rainy days, just take it with you to the spa.
The fun and funky one
A crazy combination of colours and shapes: The "Mirage" beach towel by KAS.
The retro one
A maritime look meets vintage charm: This towel looks like it's from another time. How about a retro swimsuit or high-cut bikini bottoms to go with it?
The trendy one
Marble is not just a must-have for the living room: Essenza is bringing the marble look to textiles. This beach towel will have you surfing the trend wave of 2016.
---
---