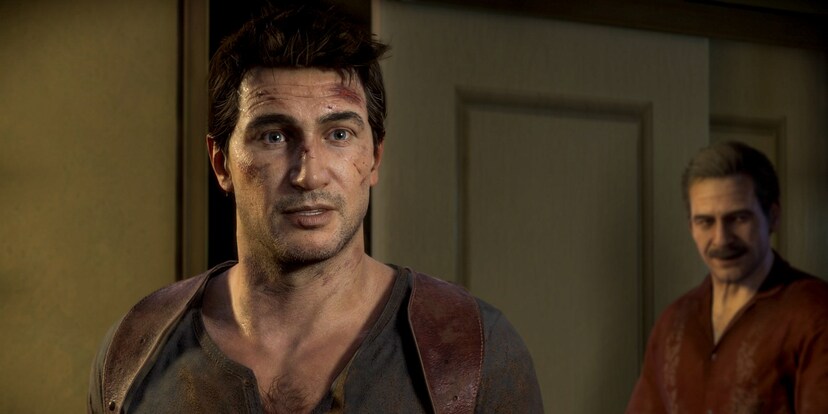 The «Uncharted» movie is coming
After postponements and cancellations: «Uncharted» is finally getting its very own film after all – with some unusual casting choices.
Five fired directors and several postponements later – the most recent being March 2020 – the unexpected has finally occurred: shooting for the «Uncharted» movie, based on the game series by developer Naughty Dog, has begun.
This also confirms the main casting: we're finally getting the likeable treasure hunter Nathan Drake on-screen.
The current Spider-Man Tom Holland has been chosen.
An unusual casting decision?
The choice seems unusual. At least at first glance. Visually, Holland and Drake seem to have little in common. Nathan Drake is beefier, has a rougher face. Tom Holland is strong but slender. His facial features significantly softer.
If we look a little closer, there are some parallels. Holland is 24 years old. Drake was 25 in the very first «Uncharted» game. Holland is about 1.73 metres tall. Nate, as the protagonist is often referred to, comes in at 1.80 metres. Figures. Give or take.
Tom has also trained hard and gained muscle mass when compared to his Peter Parker/Spider Man figure.
Then there are some lesser known story details. The «Uncharted» movie is all about Nate's first big adventure. A younger protagonist seems fitting.
His gruff but kind-hearted mentor Victor «Sully» Sullivan, played by Mark Wahlberg, is also on-board. He called the film a mixture of «Indiana Jones» and the 1968 classic «The Thomas Crown Affair». That would combine an adventure and a heist movie. Very much in the spirit of the games.
Antonio Banderas is also involved. But we still don't know who he'll be playing. «Uncharted» will be helmed by «Zombieland» and «Venom» director Ruben Fleischer. The current cinema release date is 16 July 2021.
Sadly, we'll never get Nathan Fillion's Drake
By the way: have you seen the «Uncharted» fan movie starring «Firefly» actor Nathan Fillion as Nathan Drake? Fans have been demanding an «Uncharted» movie with Fillion in the leading role for years, not least because of his astonishing resemblance to the character. We got it in 2018 – even if only unofficially.
Terrific.
---
For those who don't know «Uncharted»: Nate is a treasure hunter with a soft spot for history, artefacts and lost civilizations. He grew up in an orphanage. As a teenager, he steals an ancient ring belonging to notorious navigator and privateer Sir Francis Drake from a museum in Colombia – one of Nathan's ancestors. While searching for it, he meets Victor Sullivan, a sort of treasure hunter slash crook, and becomes friends with him.
So much for the game version. Whether this'll also happen in the film isn't known. But if you want to be kept up to date with news and background information about movies, television and series, then click on the «Follow author» button.
---

I'm an outdoorsy guy and enjoy sports that push me to the limit – now that's what I call comfort zone! But I'm also about curling up in an armchair with books about ugly intrigue and sinister kingkillers. Being an avid cinema-goer, I've been known to rave about film scores for hours on end. I've always wanted to say: «I am Groot.»
---
---
---