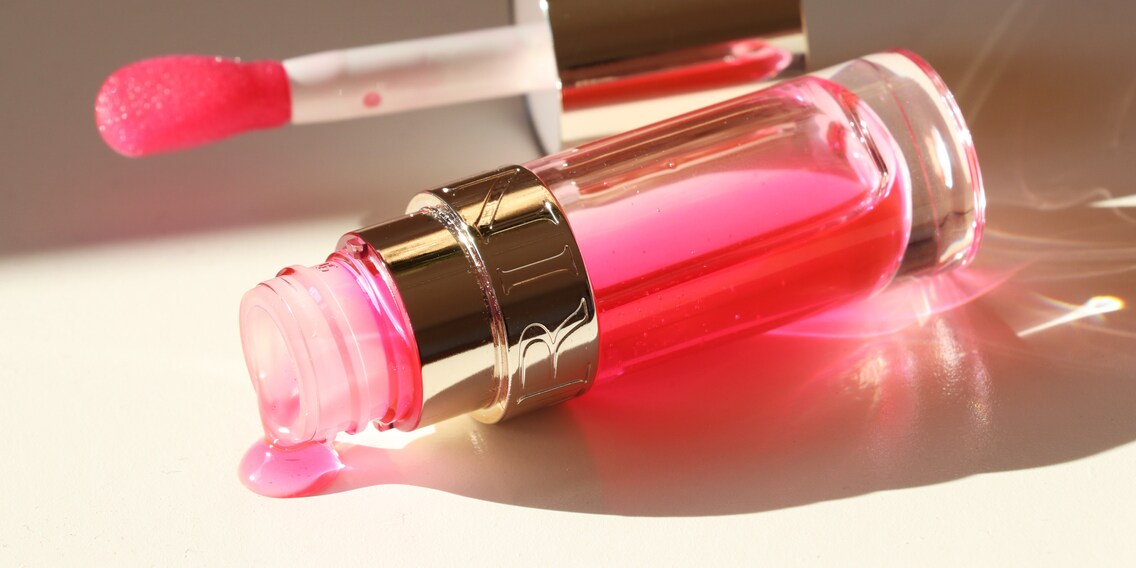 This article was translated automatically.
The lip oil is back - and I am not surprised in any way
Lip Oils are officially making a comeback - thanks to a social media trend. As far as I'm concerned, though, they've never been gone. Because their benefits still convince me today as they did yesterday.
I'm extremely reluctant to follow Kylie Jenner's equally disappointing and overpriced "Kylie Cosmetics" makeup line, but I have to hand it to her: she's a good indicator of what's hot on the market right now. Just recently, the brand launched three lip oils. My first reaction: a loud yawn. Without a hand in front of my mouth. After all, there's nothing new about the combination of nourishing oil, shine and a hint of color. On the contrary, it is a fixed component of my Necessaires and the product portfolios of many brands. First and foremost Clarins.
The brand has been relying on nourishing oils for years and carries a large selection of different versions: Different colors, sometimes more pigmented or shyly transparent, sometimes with or without shimmer. Just recently, it even gave its "Lip Comfort Oil" range a visual makeover. Just in time, because now the lip oil is back in the spotlight of the beauty industry.
The lip oil owes its renewed upswing to the "clean girl makeup look" that is in vogue on social media. A style in which the makeup applied should look as non-existent as possible and thus natural as well as particularly elegant. In short: radiant skin, rosy cheeks, feather-like brows - and well-groomed, glossy lips. In the numerous tutorials for the hashtag of the same name, lip oil is also used again and again.
Trend or not: the oil has never disappeared from my repertoire, because it combines the best of different product categories: the subtle color release of a lip ink, the shine of a lip gloss and the moisturizing properties of a lip care. The pleasant wearing comfort is on top. What more do I want?
---



As a massive Disney fan, I see the world through rose-tinted glasses. I worship series from the 90s and consider mermaids a religion. When I'm not dancing in glitter rain, I'm either hanging out at pyjama parties or sitting at my make-up table. P.S. I love you, bacon, garlic and onions. 
---
---
These articles might also interest you
Skeleton Loader

Skeleton Loader

Skeleton Loader

Skeleton Loader

Skeleton Loader

Skeleton Loader