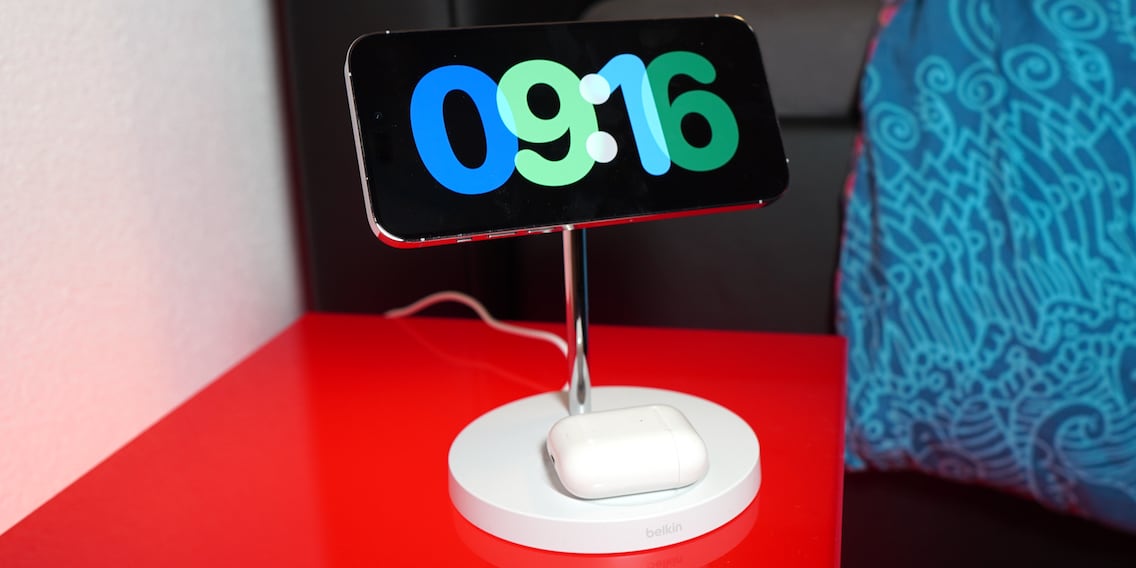 StandBy on iOS 17 finally makes the iPhone usable in landscape mode

iOS 17 turns the iPhone into a smart display in landscape mode. And there's more.
What can the new StandBy mode do? It displays useful information while charging – in landscape mode, so it's large and easy to read. By default, you'll see a large clock and calendar.
With that, the Apple phone is now actually usable in landscape mode. Finally! If you place your iPhone sideways while connected to the power, the new mode will automatically turn on when the screen is locked. It doesn't matter if you hook up your phone to a cable, MagSafe or other, magnet-free wireless charger.
However, the new mode won't activate with the phone lying flat. Nor will it do so if you're holding the iPhone in your hands, unless you keep super still.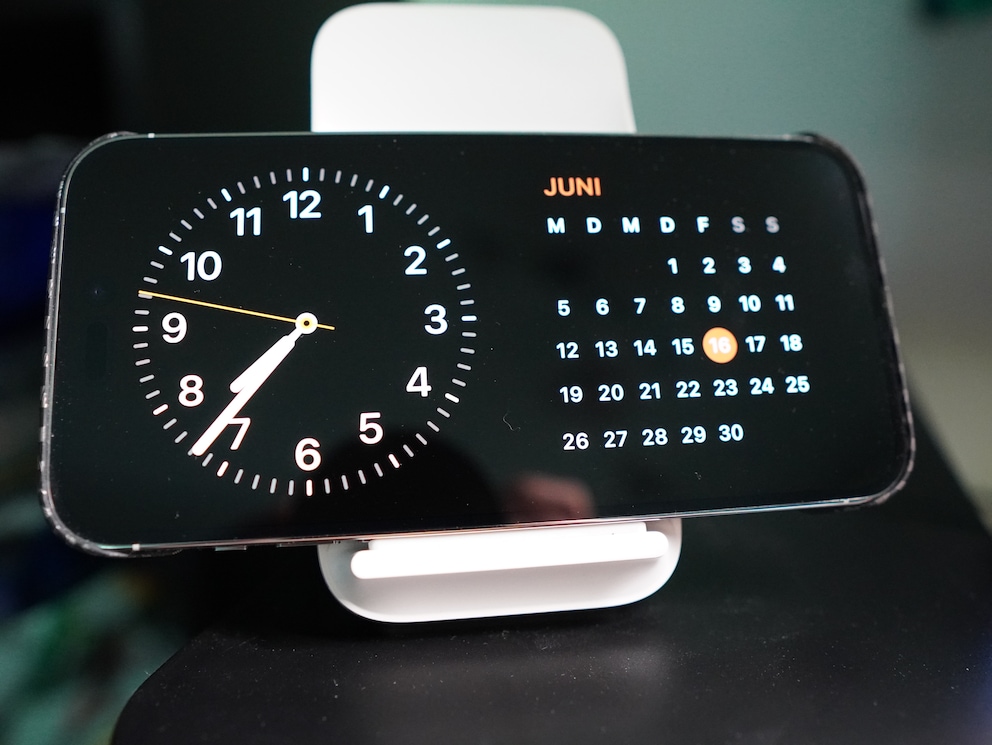 The latest iPhone feature can be used as soon as you install iOS 17. I tested the beta version of the software. Read more about the release date and beta versions at the end of this article.
The iPhone as a clock or photo frame
You can switch to two further StandBy views by swiping to the right. First, you'll see the time and date alongside a picture from your photo library. Next, a digital clock with the day of the week, date and temperature. If you charge your iPhone in portrait mode, you'll see the standard lock screen.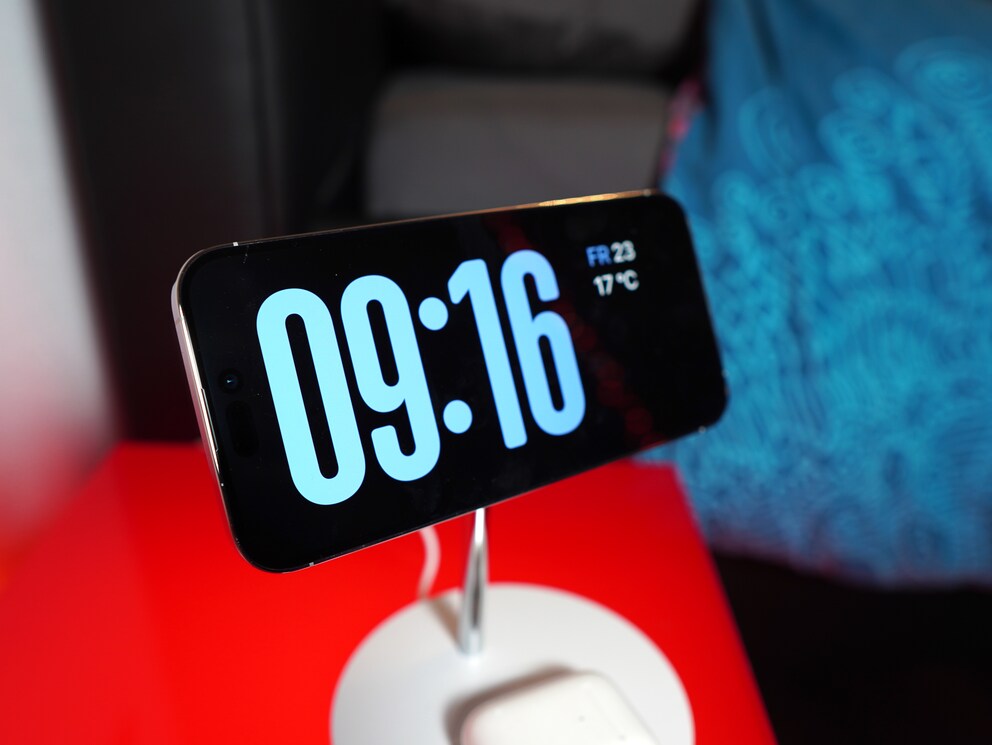 You can customise the new mode in the settings under «StandBy», including switching it off completely. You can also activate night mode to have a reddish, muted image displayed when it's dark, which pops up only when movement is detected.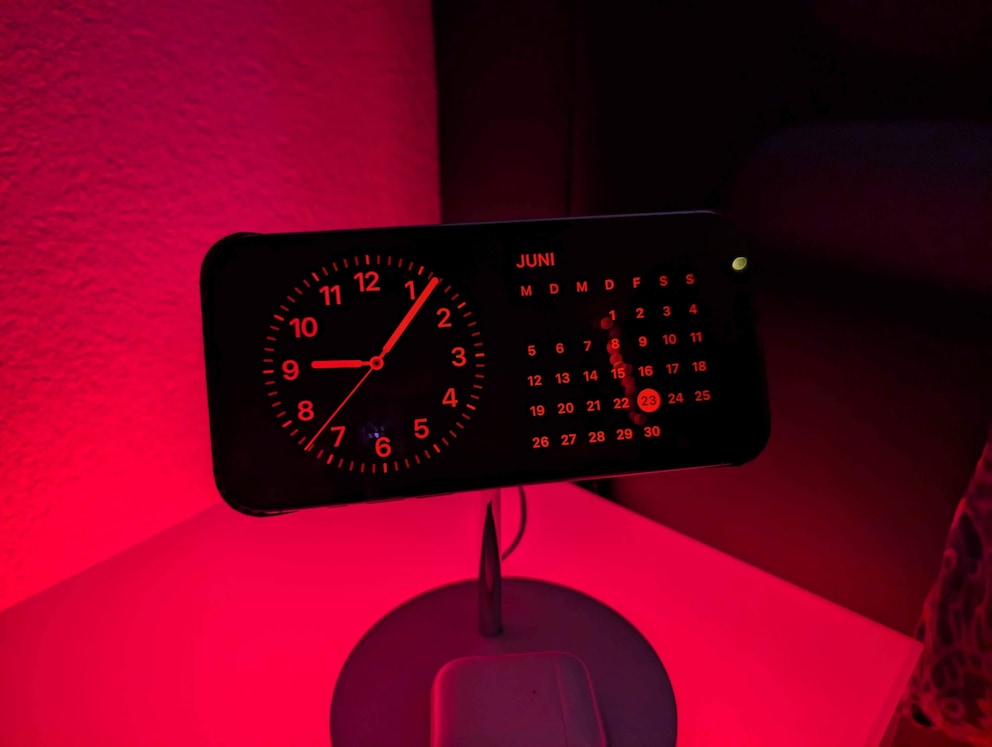 You can select the widgets to be displayed and customise them. To do this, hold down the widget icon and choose from the available widgets. The weather, stock prices, calendar, playlists – you'll find just about all the widgets otherwise available on the home screen.
In the photo view, the system displays shots from Photos. These include studio shots, landscapes and portraits. In addition to widgets and photos, there are five large watch faces.
As so often with Apple, there are customisation options, but with limitations. Your current choice includes five watch faces, each with colour options.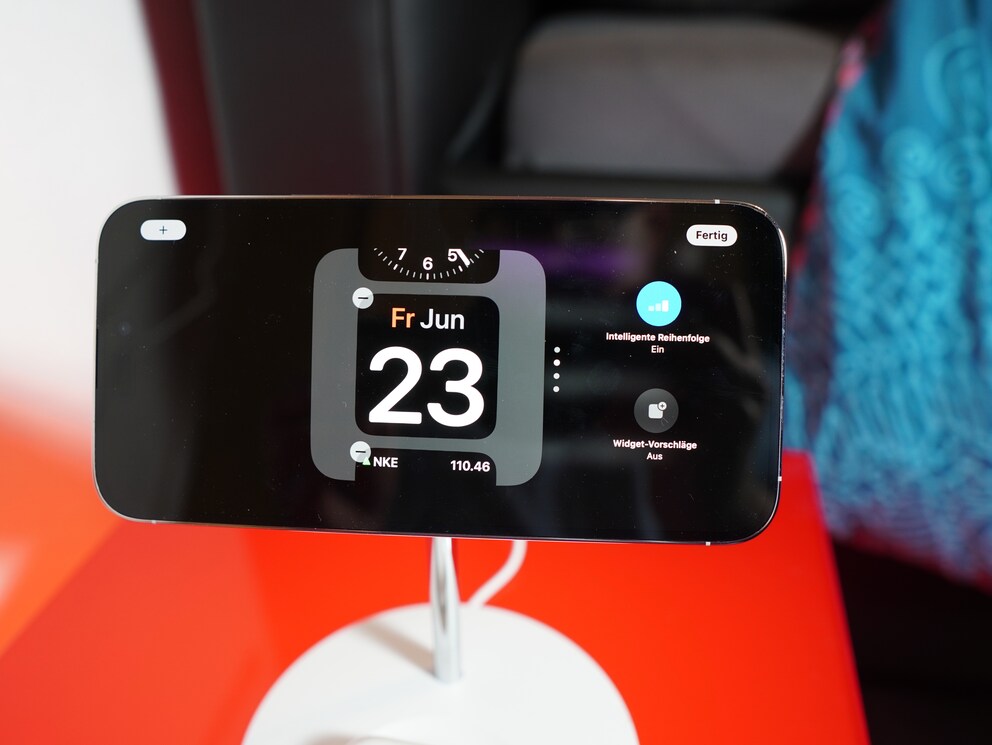 The beta version isn't yet perfect
Some things don't work well yet, though. As it's the beta version, not all features are final. For example, if I select a watch face in StandBy mode, I lose said preference as soon as I exit the mode. Hopefully, Apple will fix this.
Leaving StandBy mode isn't so easy either. You can't just swipe up; you either have to turn the iPhone back to portrait mode or take a detour via a widget. What's also missing is a slideshow option.
Notifications show up large as push overlays if you don't turn that off in the settings. But they disappear quickly, and you can't access them in landscape mode again. Instead, you have to go back to the home screen as described above.
Siri is also available in StandBy mode and displays its results in a large size. You can also have your Live Activities, such as sports results, flight tracking and food deliveries displayed.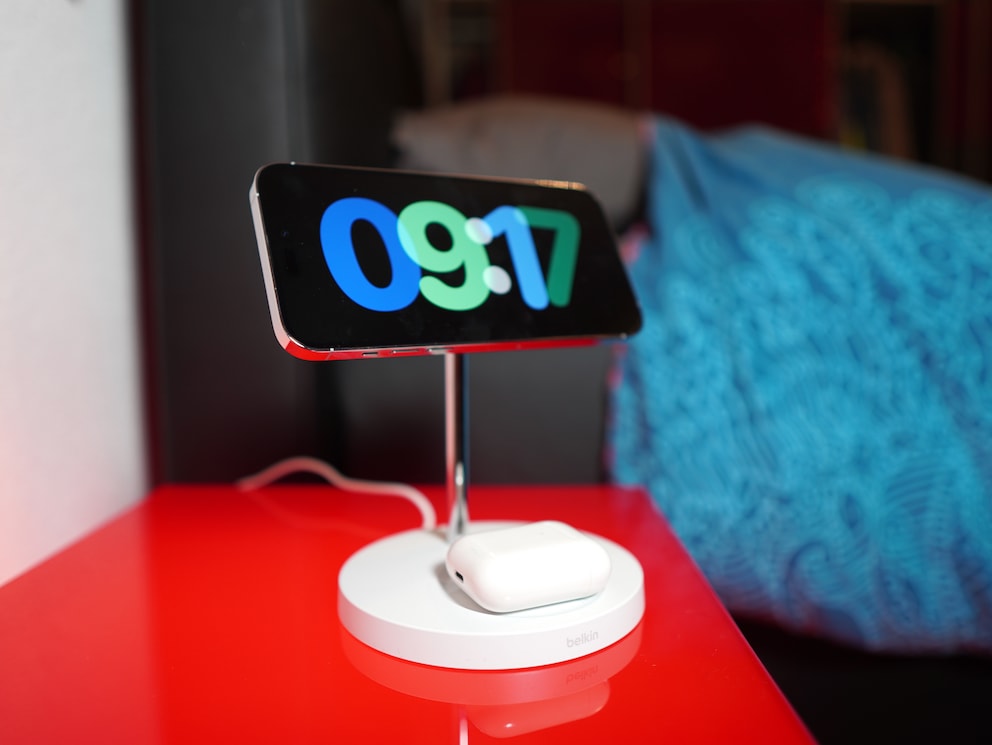 The new StandBy mode may well boost sales of magnetic accessories, as it works especially well with a MagSafe stand. I tried out a model from Belkin. It docks the iPhone magnetically and charges it wirelessly.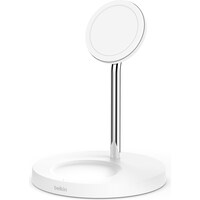 You can position the phone vertically or horizontally. With the new animations, it looks great as an alarm clock on your nightstand, a clock in your office, or a multimedia display in your living room. The stand offers an additional Qi charging point for a second smartphone or for headphones. You can find many MagSafe charger models from different manufacturers in our shop. Some have room for just an iPhone, while others can simultaneously charge the Apple Watch.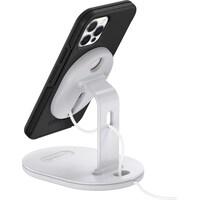 How to get iOS 17 on your iPhone
The new operating system will officially be released with the launch of the new iPhone 15 in the fall, probably in October. All Apple phones starting from the iPhone Xs and iPhone SE 2 generations will receive the update. You can also already test it as a beta version. However, you should only install it on test devices that you don't use in everyday life. Pre-release versions can be buggy and some of your apps may not run.
You can register for free as a developer on developer.apple.com and then download beta versions on your devices. There will likely also be a public beta from July, which should be a bit more stable. You can register for it on Apple's beta software website.
Header image: Lorenz Keller
---



Gadgets are my passion - whether you need them for the home office, for the household, for sport and pleasure or for the smart home. Or, of course, for the big hobby next to the family, namely fishing.
---
---
---