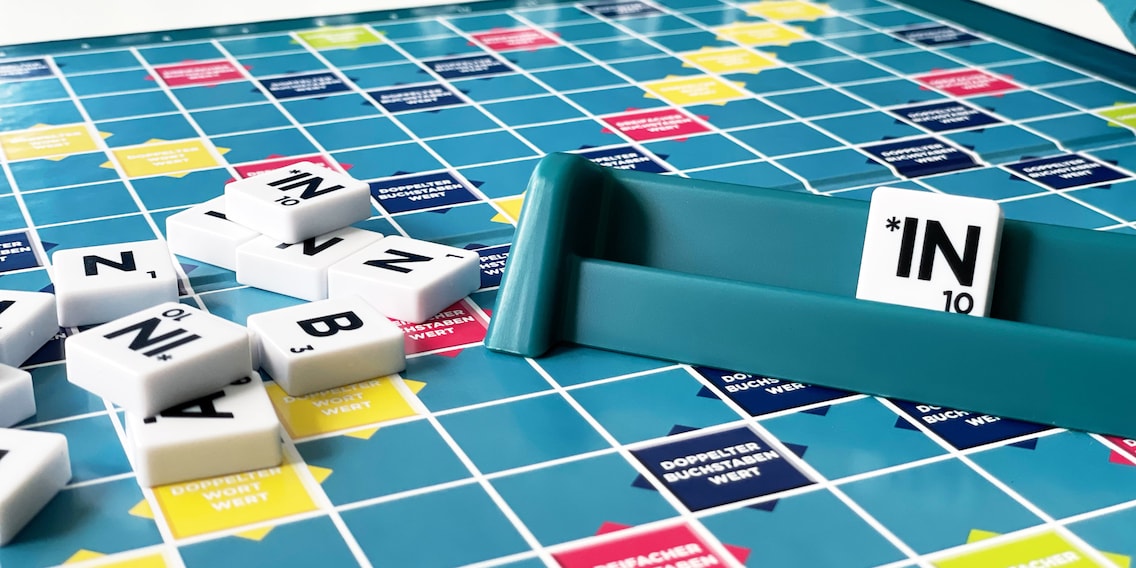 This article was translated automatically.
Scrabble new with Genderstein
Scrabble gets a new stone: the gender stone. The *IN can be placed at the end of a word and gives ten points.
The worldwide known Scrabble gets a new game piece in the German version. The "Stein des Anstosses zum Gendern" (*IN), as Mattel itself declares. In addition to the new stone, the game instructions will also be reformulated in a gender-appropriate way. With this action, Mattel wants to stimulate discourse about the current change in the German language.
"With the gender stone at Scrabble, we have the chance to give the stone of impetus for gender-appropriate language. It is a visible sign that the rules of the game in society have changed," said Anne Polsak, Head of Corporate Communications at Mattel Germany. "We want to use our reach to show that no one is disadvantaged by gendering - because in the end, the WE wins!"
The *IN tile will officially be included in every new Scrabble starting this fall. However, if you want, you can continue to play without the gender stone. You can already download the newly formulated game instructions. If you don't want to wait until fall to get the new stone, you can order up to four for free from Mattel.
---



Riding my motorbike makes me feel free, fishing brings out my inner hunter, using my camera gets me creative. I make my money messing around with toys all day.
---
---
These articles might also interest you
Skeleton Loader

Skeleton Loader

Skeleton Loader

Skeleton Loader

Skeleton Loader

Skeleton Loader